Bryan Health doctor shares importance of treating mental health the same as physical health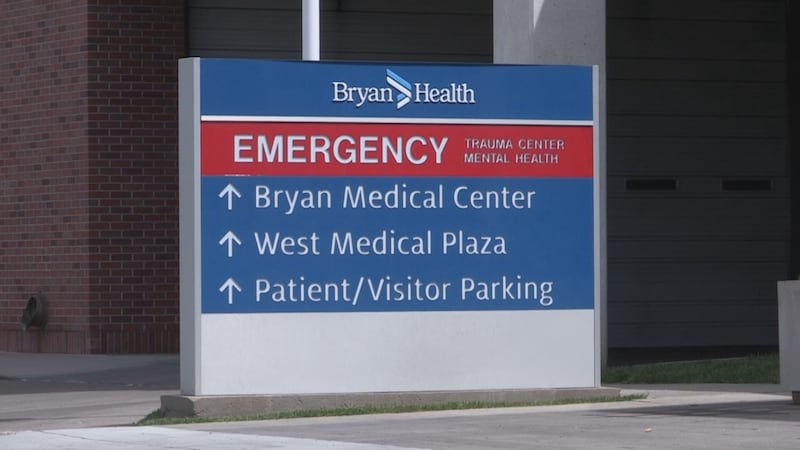 Published: Sep. 25, 2023 at 9:56 AM CDT
LINCOLN, Neb. (KOLN) - September is National Suicide Awareness Month and according to the Nebraska Department of Health and Human Services, a life is lost to suicide every 32 hours.
Dr. Dave Miers, the Senior Mental Health Director at Bryan Health in Lincoln said if you're concerned about someone's mental health, one of the best things you can do is reach out and not be afraid to ask them if they're considering suicide.
"They want somebody to understand the pain that they're going through and they don't think that anybody can understand the pain," Miers said. "By you opening the door for them they can be like, 'well yes, as a matter of fact, I am thinking about suicide, or I am having those thoughts.'"
Miers said there is often a stigma surrounding mental health and suicide, and the topics go hand in hand. He said if someone who has signs of depression or anxiety can get treatment, it could save lives in the long run.
"We know that if we can teach folks the warning signs of depression and anxiety, we can help prevent suicide," Miers said. "Not everybody with depression or anxiety is going to become suicidal, but if you have depression and anxiety that goes untreated, you have a higher risk of becoming suicidal."
According to the CDC, a few common symptoms of depression or anxiety include:
Feeling irritable' easily frustrated' or restless

Having trouble falling asleep or staying asleep

Waking up too early or sleeping too much

Eating more or less than usual or having no appetite
Miers said it's also important to treat mental health like physical health. Untreated mental illness can lead to further complications, including thoughts of suicide. He said it's just as important to go to the emergency room for a mental health concern as it is for a physical concern, and afterwards, attend follow up appointments.
"Only about a third of those individuals are following up with that mental health professional," Miers said. "It's really important that folks understand that mental health is a brain disease and it's no different than physical health."
If you or a loved one is having concerns about your mental health, Bryan Health offers an anonymous and free mental health screening. 988 is Suicide and Crisis Lifeline that is available to call or text 24/7 and can help connect you with additional resources in the Capital City.
Copyright 2023 KOLN. All rights reserved.