6 First Alert Forecast - A soggy morning leads to a cooler Friday. First Alert Weather Day Saturday.
Published: Sep. 22, 2023 at 5:09 AM CDT
|
Updated: Sep. 22, 2023 at 5:27 AM CDT
OMAHA, Neb. (WOWT) - A widespread area of rain with a few rumbles of thunder is moving through early this morning and is likely to continue through the morning commute. After it moves east, a few spotty showers are possible at any point the rest of the day as humidity levels go up.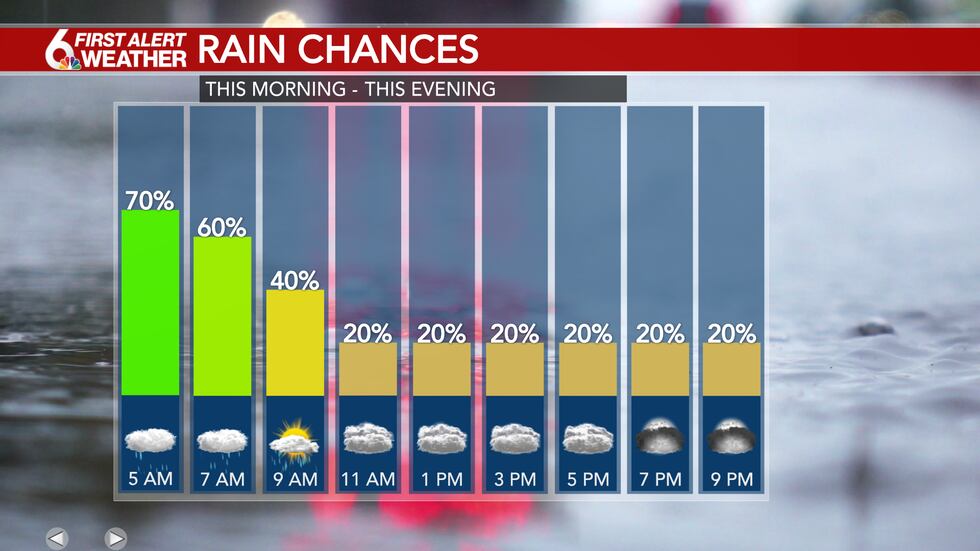 It will be a cooler day with 60s all morning and a high in the mid 70s by late afternoon. That will all happen under quite a few clouds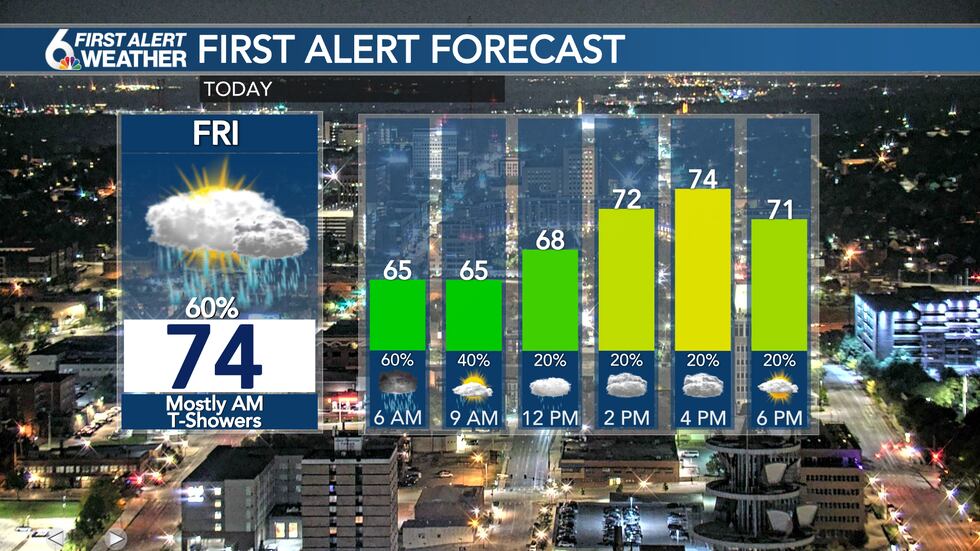 You'll notice a bit more humidity today as well with dew points in the muggy range. South winds at 5-15 mph will help to increase that moisture too.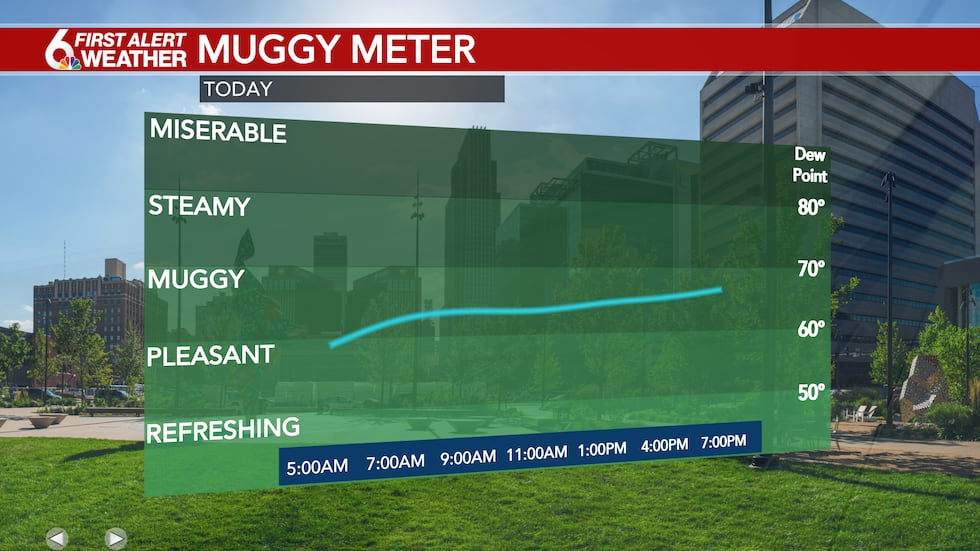 Overnight tonight a few more areas of storms are possible heading into Saturday morning but it's likely most of those travel north of the metro and have limited impacts. Then the cold front begins it's trek through the area on our 6 First Alert Weather Day Saturday.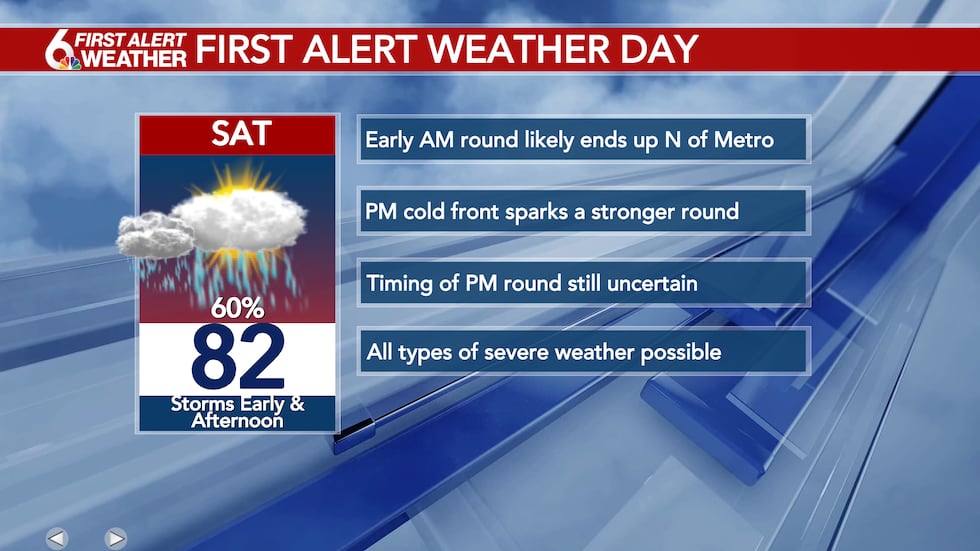 That cold front will move through from west to east starting around noon and eventually exiting our Iowa counties early in the evening. Along it's trek it will try to spark storms, any of which could grow and become severe. It likely won't be a solid line of storms but rather sporadic development along the front.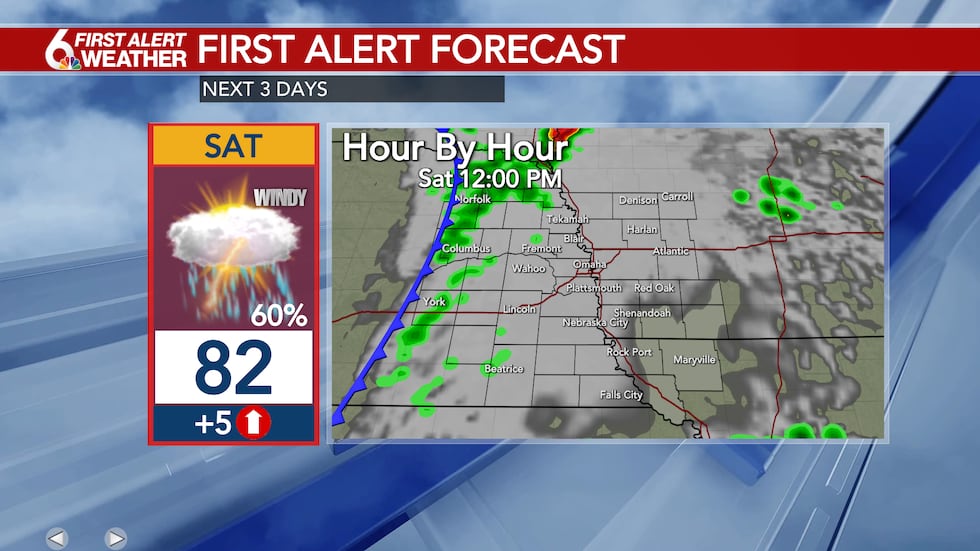 All types of severe weather are possible along that cold front as it moves through anywhere within the yellow shaded risk area. Remember that the storms will likely be sporadic and isolated so unfortunately it won't be widespread rain for us all.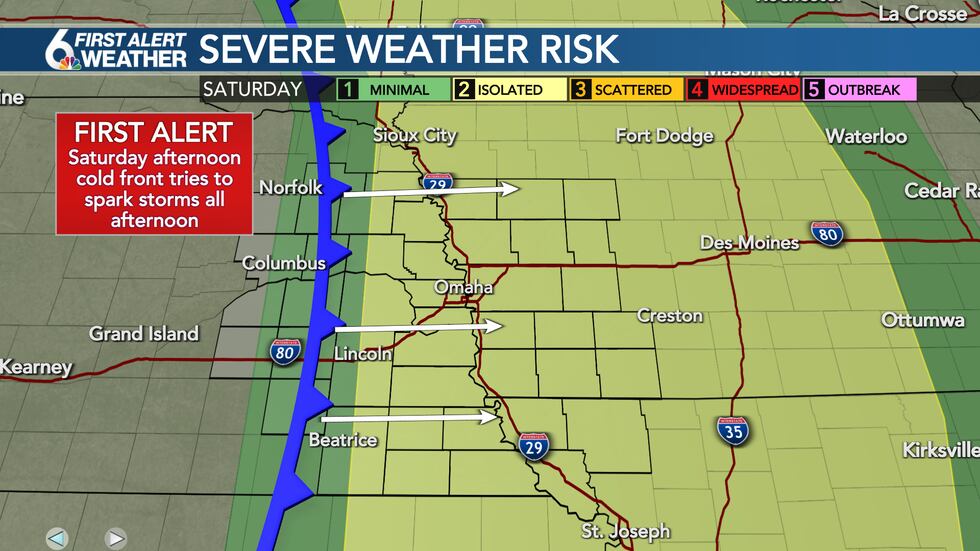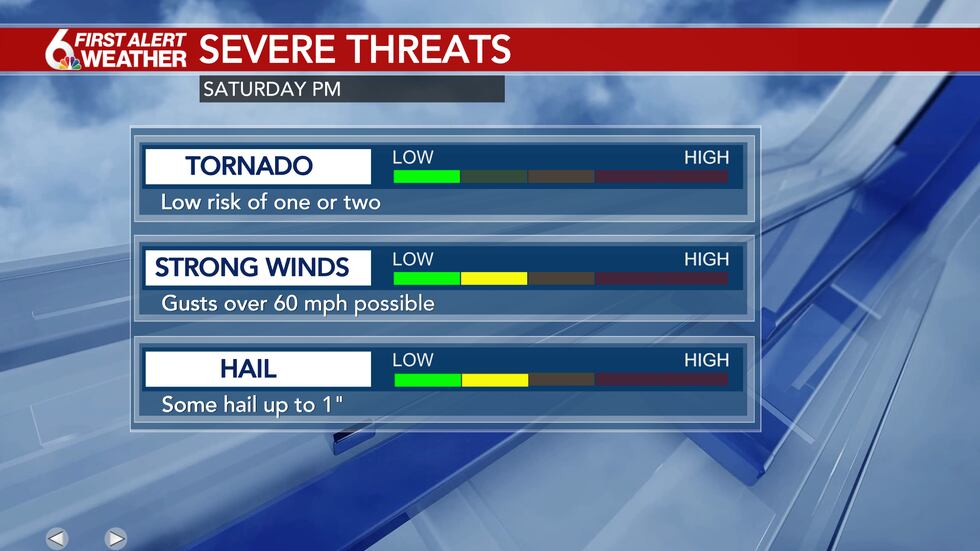 It will likely be warm, breezy and humid ahead of that front with highs in the lower 80s likely. Dew points should be up there enough to feed any storms. Wind gusts to 35 mph from the south of possible too. This also means impacts to the Husker game in Lincoln are possible with rain & lightning delays in play.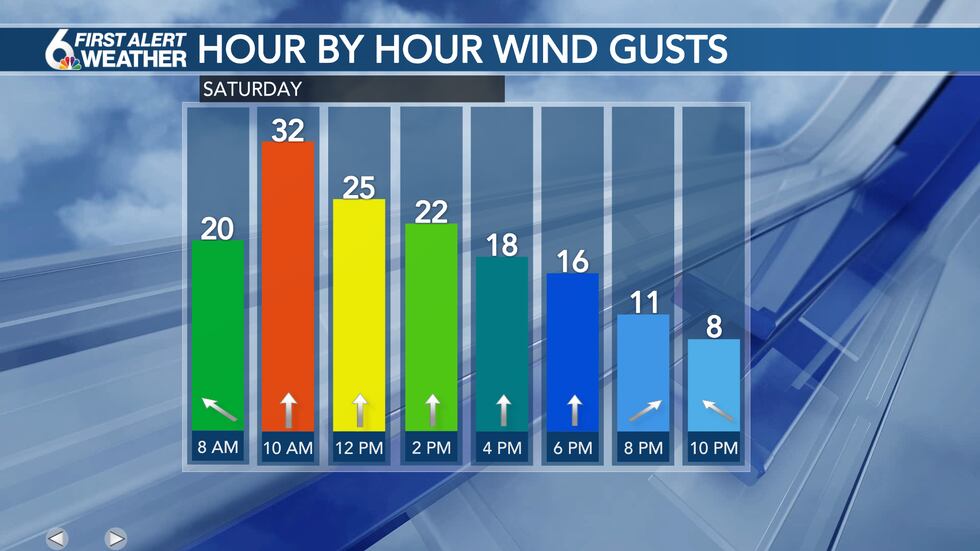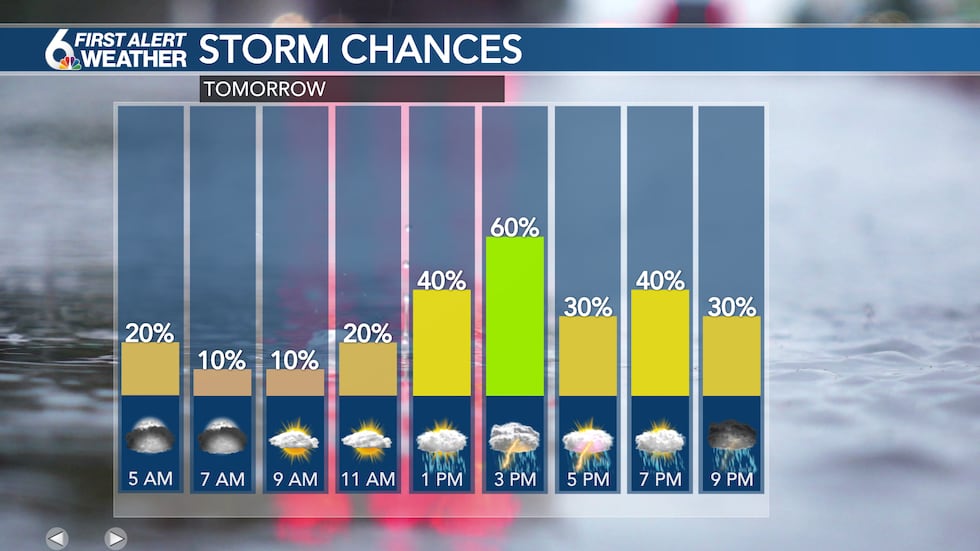 We'll dry out for Sunday and won't cool too much behind this front either.
Copyright 2022 WOWT. All rights reserved.