Nebraska mental and behavioral health interim study to look into barriers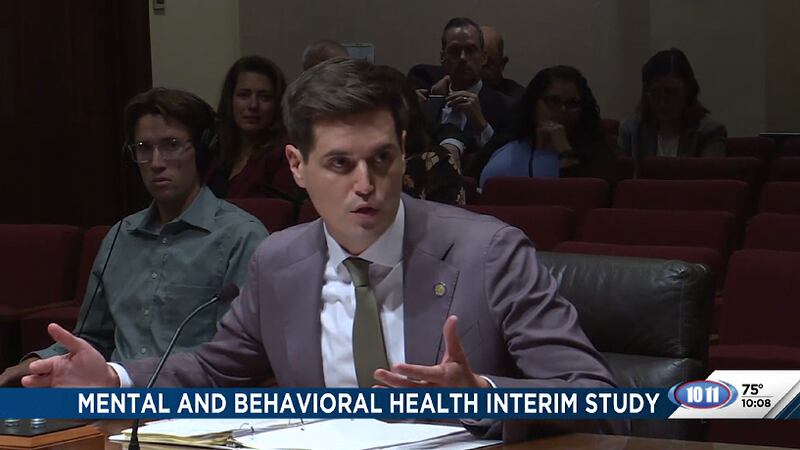 Published: Sep. 21, 2023 at 4:54 PM CDT
|
Updated: Sep. 21, 2023 at 5:54 PM CDT
LINCOLN, Neb. (KOLN) - There is a higher need for behavioral care, but less opportunity for access. More than 40 percent of adults in Nebraska who needed behavioral care were not treated because of how much it costs. Cost is a factor that is particularly prevalent in vulnerable communities.
Wednesday, Senator John Fredrickson announced an interim study to look into the barriers people face when trying to tap into this kind of care.
One of the biggest obstacles is having trained staff available to give that help. The workforce shortage is impacting the care patients receive.
The study will look into the funding provided to mental health services and how it is used, as well as build upon the framework of the already implemented 988 suicide crisis line which is in its first year.
"Nebraska has made improvements in the number of providers as testimony today from the Behavioral Health Education Center of Nebraska will show, but there are disturbing mental health trends coupled with an aging mental health workforce that we are seeing as well," Senator Fredrickson said.
Another issue with the workforce are the wages that are given to those workers. That is also being evaluated to ensure they are receiving a fair compensation to do the job.
Once the study wraps up, findings will be put into a report. Senator Fredrickson hopes that next year -- the Nebraska legislature can move forward with a strong mental health agenda.
Copyright 2023 KOLN. All rights reserved.