Lincoln man's charges upgraded to manslaughter following death of assault victim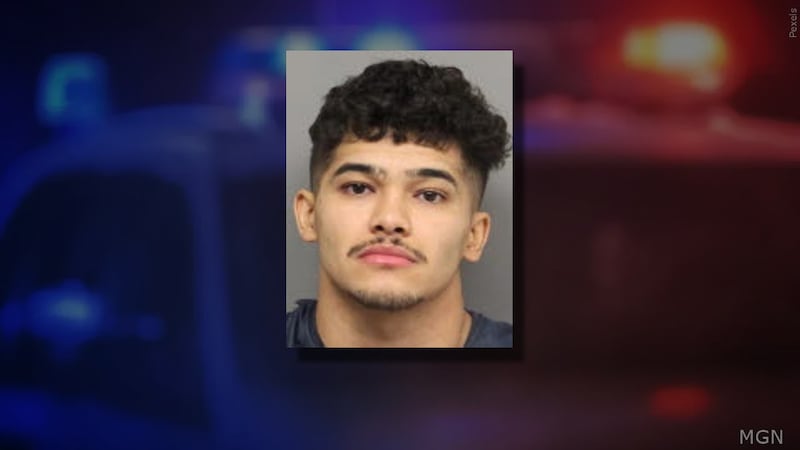 Published: Sep. 19, 2023 at 4:04 PM CDT
|
Updated: Sep. 21, 2023 at 2:40 PM CDT
LINCOLN, Neb. (KOLN) - The Lincoln Police Department is now investigating an aggravated assault that turned deadly as a homicide.
On Aug. 27, just after 1 a.m., Lincoln Police responded to a call for an assault outside the Rococo Theatre at 13th and P Streets. Officers found 55-year-old James Baylor of Lincoln unconscious with a head injury. He was taken to the hospital in critical condition but passed away from his injuries on Sept. 5.
During the investigation, police identified 22-year-old Angel Rodriguez Alvis from Lincoln as the suspect. He was arrested less than an hour after the assault and taken to the Lancaster County Jail for First-Degree Assault and released on bond on Aug. 30.
According to the arrest affidavit, Alvis punched Baylor in the face, causing him to fall and hit his head on the sidewalk.
At a hearing Tuesday, the Lancaster County Attorney's Office upgraded charges against Alvis to manslaughter, a class IIA felony, and First-Degree Assault, a Class II felony. Alvis is due back in court Nov. 21.
The investigation is ongoing. Those with information can call LPD at 402-441-6000 or can remain anonymous by call Crime Stoppers at 402-475-3600.
Copyright 2023 KOLN. All rights reserved.