Emily's 6 First Alert Forecast - Saturday cold front brings our next severe weather threat
Published: Sep. 21, 2023 at 6:39 PM CDT
OMAHA, Neb. (WOWT) - Rain chances are moving in from Central Nebraska Thursday night but have a hard time holing together. Areas W of the Metro see a better chance for a stray shower or storm in the evening with chances picking up early Friday morning for the Metro. These storms clear up by the mid morning and the remainder of Friday is mainly dry with highs in the upper 70s to low 80s.
Saturday is a 6 First Alert Weather Day due to the severe weather risk mainly in the afternoon. An early morning round of storms likely stays N of the Metro and perhaps the viewing area in general... A mid morning round pf storms is possible but also tends to favor areas to the N and will bring a lower severe risk. The afternoon round will likely be more widespread and bring a higher severe risk as a cold front moves in from the W.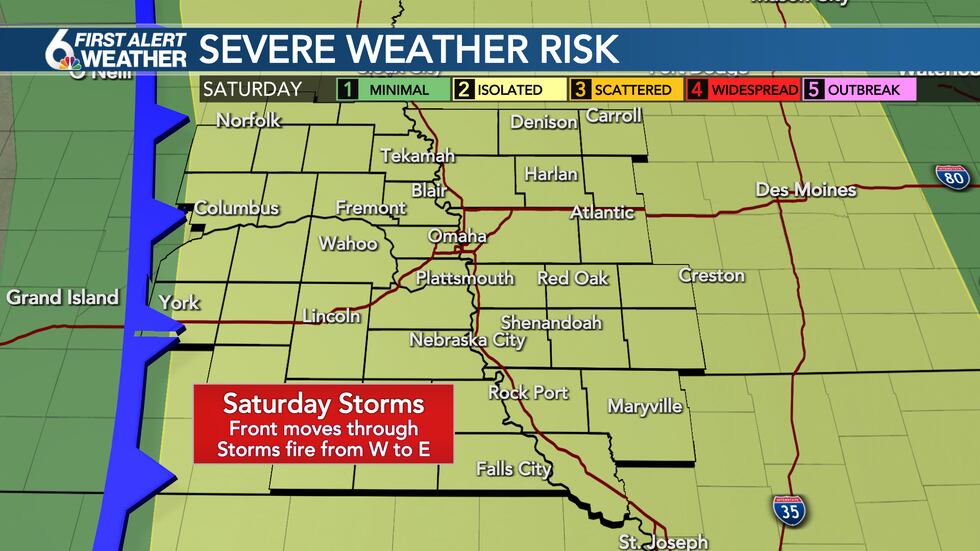 All forms of severe weather are possible. The timing of the storms could also impact the Husker game in Lincoln!
Storm chances are best in the Metro around the mid afternoon and will clear W Iowa in the evening. Timing may shift depending on the speed of the front and when the initial storms fire up.
A quieter picture for the rest of the weekend with highs falling back to the 70s by the work week. The next chance for rain is here for the middle of next week.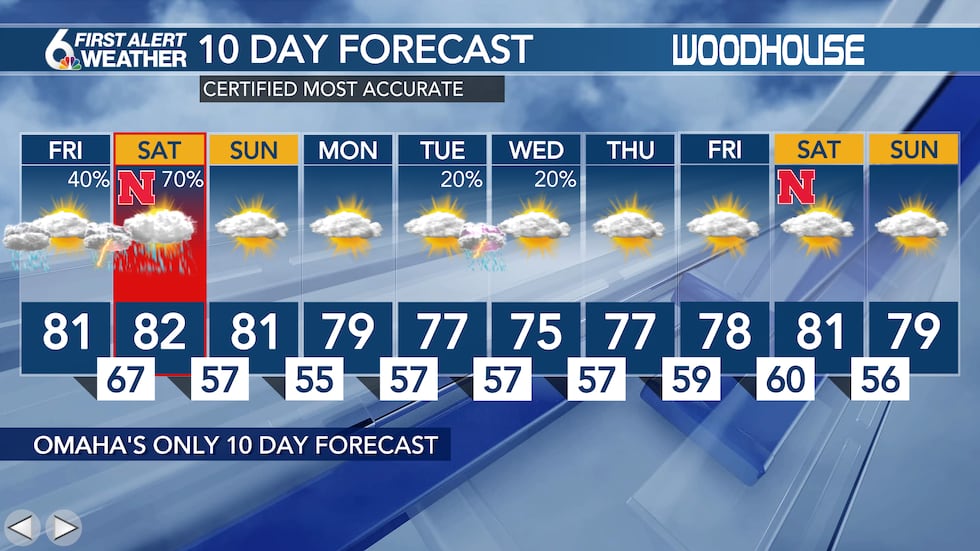 Copyright 2023 WOWT. All rights reserved.