The first hard freeze of the year may come sooner than you think
Published: Sep. 20, 2023 at 4:18 PM CDT
OMAHA, Neb. (WOWT) - Temperatures are above-average in the mid to upper 80s this week during the last week of summer, but the first frost or freeze might be sooner than you think. According to local data history, the statistics show it may be as soon as just a few weeks.
The average first frost, meaning the daily low drops to 36° or lower, typically happens during the first week of October. The record for the earliest first frost was set on September 3rd, 1974 with a low of 34°.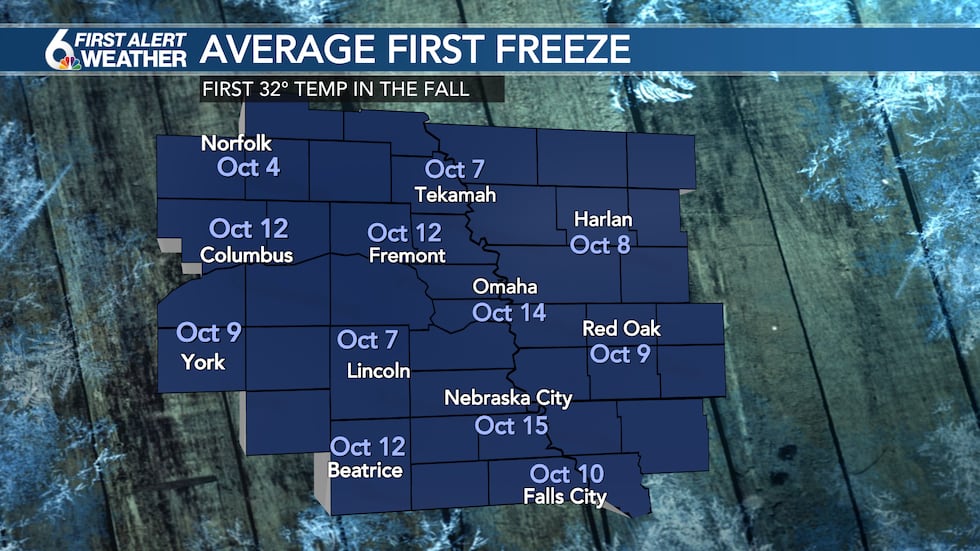 The average first freeze, when the temperature drops below 32°, is around mid-October. The earliest first freeze happened September 18th, 1901.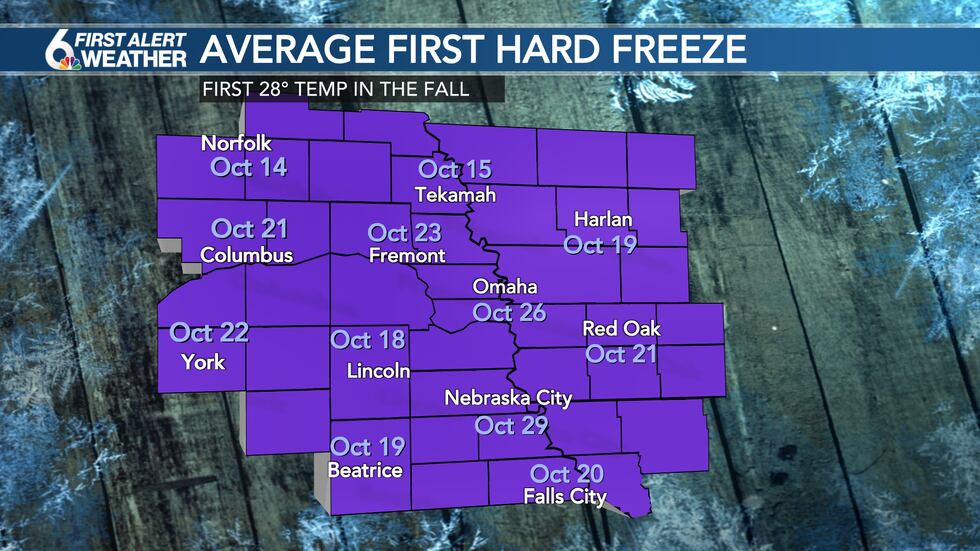 Typically, the first hard freeze happens around late October in Omaha. This happens when the temperature drops to 28°. The earliest hard freeze happened on September 28th, 1984.
Topography, elevation, wind, moisture and other factors may impact the chance of dropping to these temperatures on a local scale.
Copyright 2022 WOWT. All rights reserved.