Ed Sheeran crashes wedding, serenades couple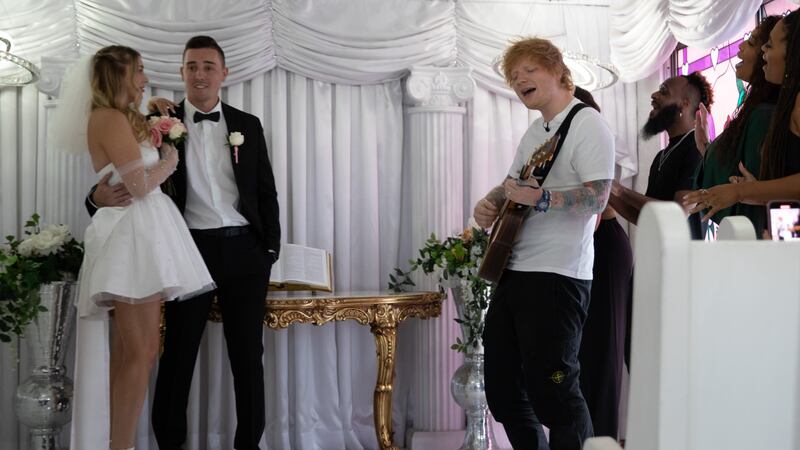 Published: Sep. 11, 2023 at 10:13 AM CDT
|
Updated: Sep. 11, 2023 at 4:20 PM CDT
LAS VEGAS (KVVU/Gray News) - Singer Ed Sheeran's Vegas concert did not go on as planned, but one newlywed couple got an unscheduled private performance.
According to the Little White Wedding Chapel, in a surprise to couple Jordan and Carter Lindenfield, Sheeran stopped by the venue over the weekend and crashed their wedding ceremony.
The chapel said he and a small choir serenaded the couple mid-ceremony with his song "Magical."
Sheeran also signed as the witness on the Lindenfields' marriage license.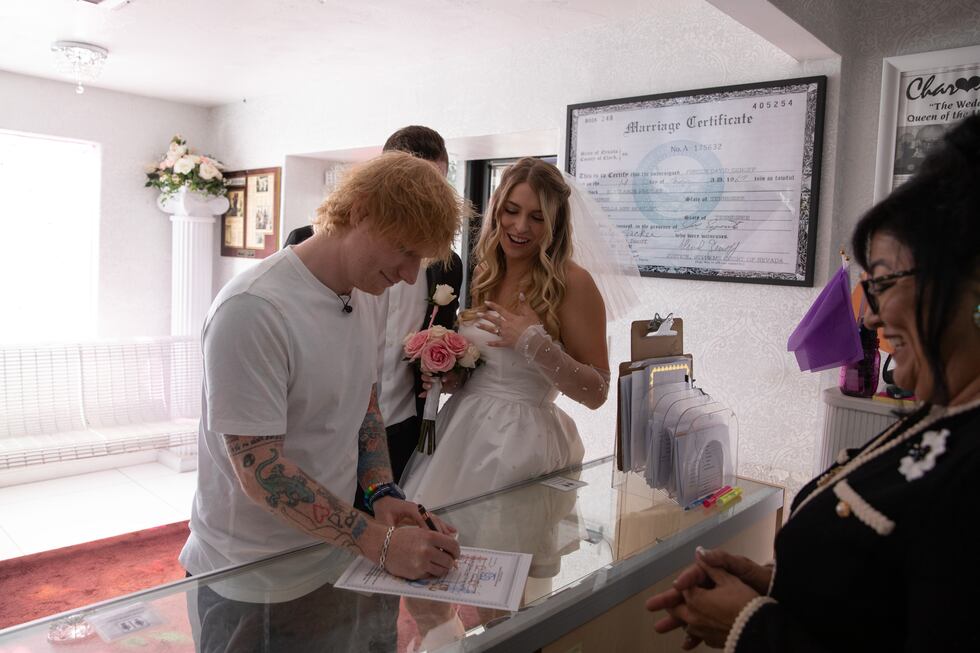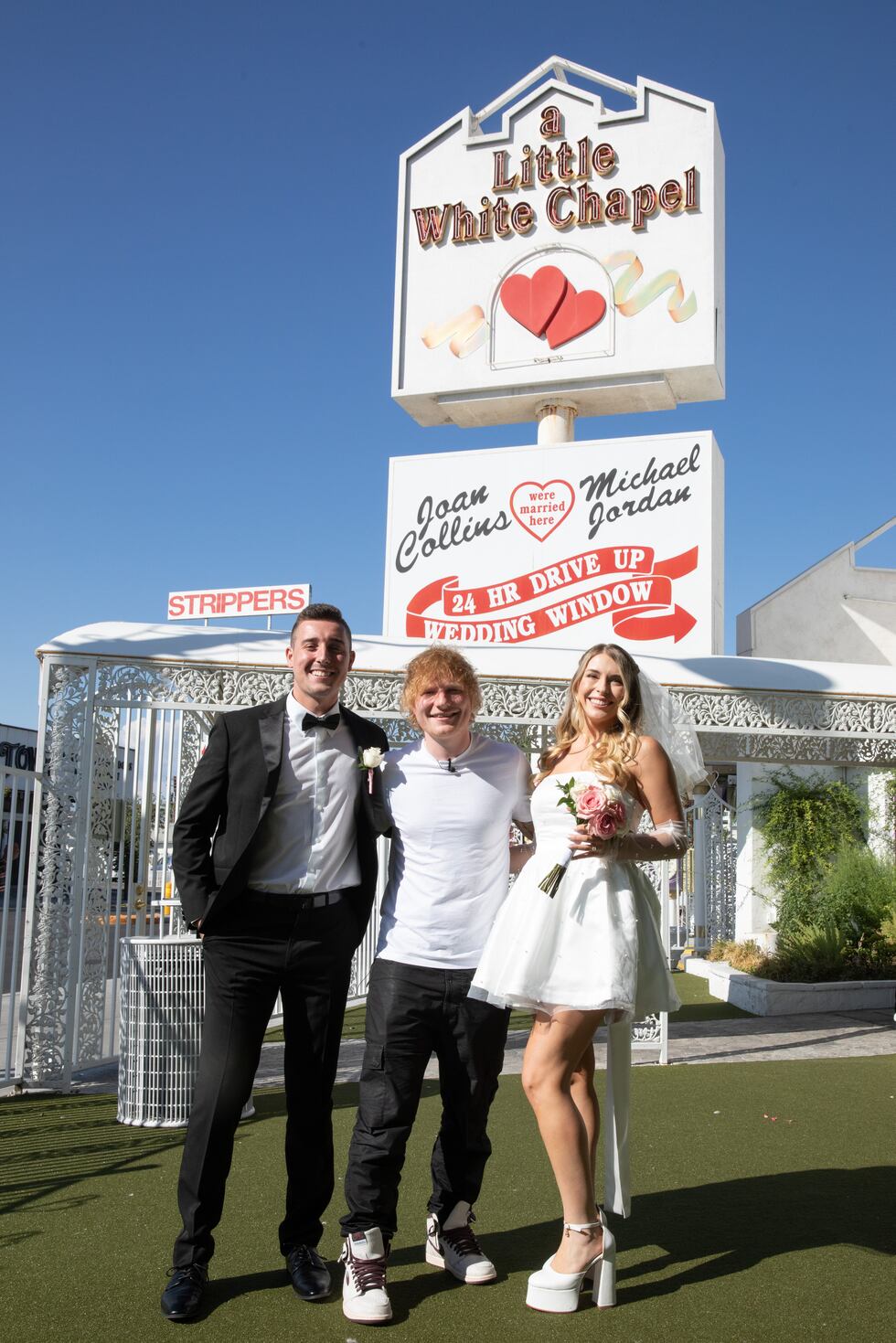 The singer was set to perform at Allegiant Stadium in Las Vegas on Saturday, but the show was abruptly postponed due to logistical issues.
The singer announced the show would be rescheduled to Oct. 28, and all tickets from Saturday's show would be honored on that date.
A fan said people threw up and passed out while waiting outside during the concert delays.
"The crowds were chanting, 'Let us in!' They were booing," Cassie Barnett said. "At that point, people just kind of started dropping like flies. People all around us were starting to pass out and they needed to sit down."
Copyright 2023 KVVU via Gray Media Group, Inc. All rights reserved.