Firefighters climb 30 feet through storm drain at Walmart to rescue tiny kitten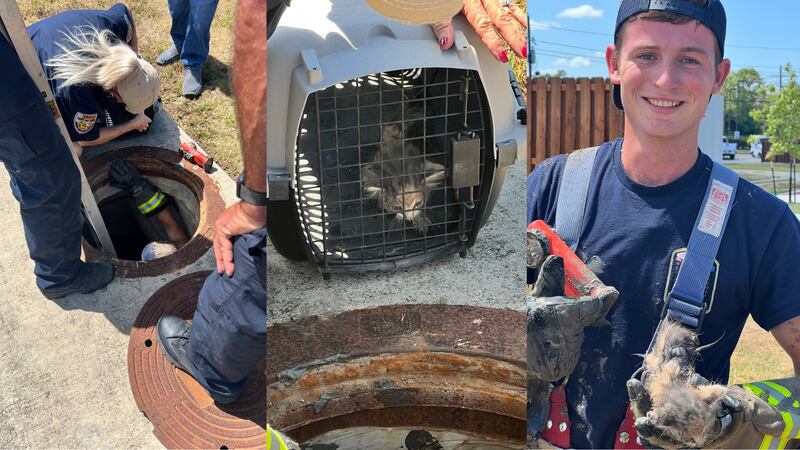 Published: Sep. 7, 2023 at 12:49 PM CDT
VIDOR, Texas (Gray News) – A tiny kitten stuck in a storm drain at a Texas Walmart is safe and sound, thanks to the efforts of firefighters.
According to the Orange County Emergency Services District 1, first responders were called to the Walmart property in Vidor on Wednesday afternoon. Walmart employees heard a kitten crying from the storm drain and made the call for help.
Responding firefighters had to climb down through a manhole into the storm drain and then crawl 30 feet into the drain to retrieve the scared little kitten.
Fortunately, both the kitten and firefighter were safe.
The department posted photos of the rescue on Facebook.
"Contrary to popular belief it's not an everyday thing that we get to help out a kitten in a tight situation," the department wrote in the Facebook post. "And no, we don't have to save cats out of trees, but storm drains are another thing, especially in this heat wave."
Vidor is located near the Louisiana border.
Copyright 2023 Gray Media Group, Inc. All rights reserved.