Wendy's debuts the Pumpkin Spice Frosty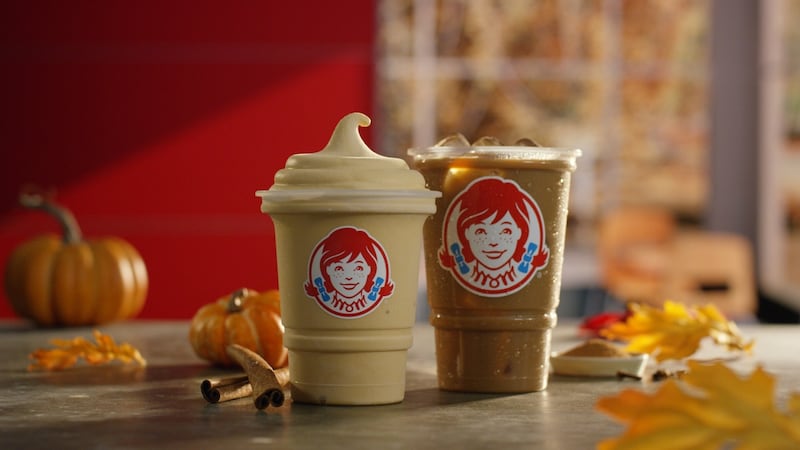 Published: Sep. 6, 2023 at 12:52 PM CDT
(Gray News) – Wendy's is finally jumping on the pumpkin spice train with a new Frosty.
Starting Sept. 12, Wendy's will be offering the new Pumpkin Spice Frosty.
According to a news release, the new Pumpkin Spice Frosty merges "the same creamy, delectable texture Frosty fans know and love with hints of pumpkin and a blend of warm spices like cinnamon and nutmeg for a taste of familiar fall flavors in every bite."
Wendy's said the Pumpkin Spice Frosty will temporarily replace the Vanilla Frosty. The classic Chocolate Frosty will still be available.
This is the first time the restaurant chain has offered a Pumpkin Spice Frosty. However, Wendy's is no stranger to seasonal flavors, offering the Strawberry Frosty in the summer and the Peppermint Frosty over the holidays.
The restaurant chain will also be offering Pumpkin Spice Frosty Cream Cold Brew coffee. Wendy's said the drink will use the same syrup from the Pumpkin Spice Frosty and merge it with cold brew and creamer swirled over ice.
The fall menu items will be available for a limited time.
Copyright 2023 Gray Media Group, Inc. All rights reserved.