Man arrested after attempting to cross the Atlantic in human hamster wheel, officials say
Published: Sep. 6, 2023 at 3:32 PM CDT
FLAGLER COUNTY, Fla. (Gray News) – A unique contraption that washed up on a Florida beach revealed a bizarre story of an arrest, officials said.
The Flagler County Sheriff's Office posted photos on X of a floating, human-sized hamster wheel that washed ashore.
Flagler County is just north of Daytona Beach on the east coast of Florida.
Deputies responded to the call about the strange, abandoned object. However, local reports reveal more to the story.
According to a report from WOFL, officials had previously been in a standoff with a man inside the hamster wheel for several days in the ocean, but he refused to come to shore.
The man inside the hamster wheel was identified as Ray "Reza" Baluchi.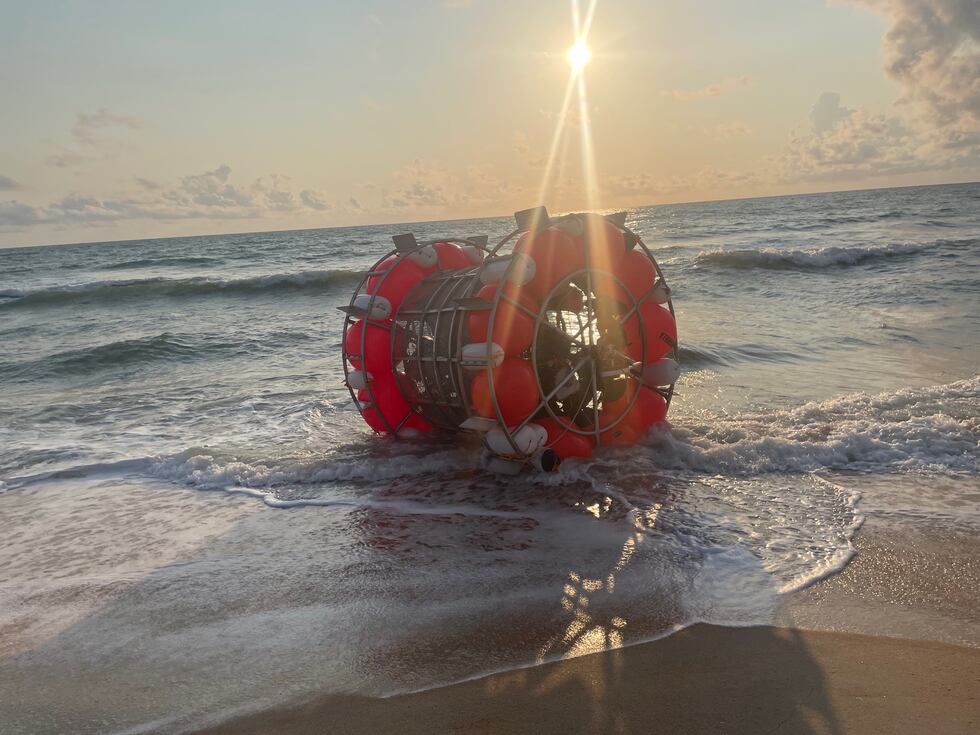 Officials first spotted him approximately 70 nautical miles east of Tybee Island, Georgia.
USA Today reports that Baluchi told the U.S. Coast Guard that he was attempting to sail across the Atlantic Ocean to London in the contraption.
WOFL reports that Baluchi was first spotted by the Coast Guard on Aug. 26 but could not get him to cooperate to come out of the hamster wheel because he was armed with weapons and threatened to harm himself.
It wasn't until Aug. 29 that officials were able to get Baluchi out of the vessel safely and bring him to shore, WOFL reports.
The Flagler County Sheriff's Office said he was safe and uninjured.
Baluchi was charged with obstruction of boarding and violation of a captain of the port order, according to a criminal complaint obtained by WOFL.
According to the Daytona News-Journal, Baluchi made a similar attempt to cross the Atlantic Ocean in 2014 when he was rescued by the Coast Guard in another homemade contraption. He made another attempt in 2021.
Copyright 2023 Gray Media Group, Inc. All rights reserved.