Chuck E. Cheese is giving away 500 free birthday parties nationwide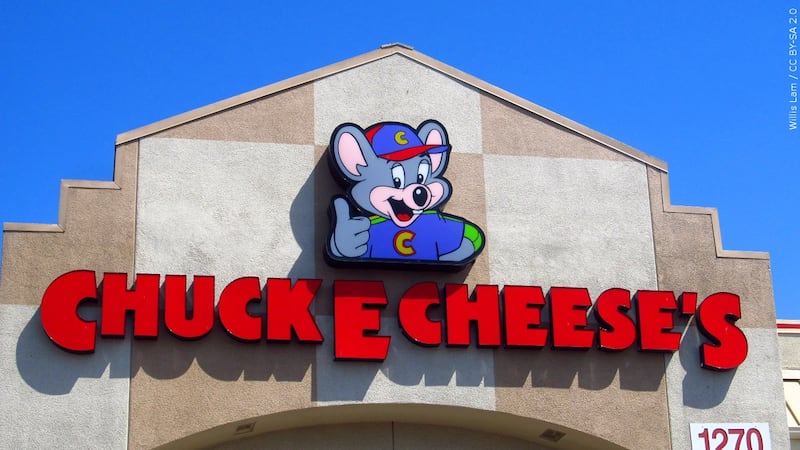 Published: Sep. 5, 2023 at 2:03 PM CDT
(Gray News) – Chuck E. Cheese is giving away more than 500 kids' birthday parties for free.
The chain announced last week that the first-ever drawing for Chuck E. Cheese Big Day of Birthdays will be held at various locations across the U.S. and Canada on Sept. 7.
During that time, every location will hold a live giveaway drawing to one winner for a free Ultimate Fun Birthday Party Package for up to 10 kids.
The Ultimate Fun Birthday Party Package includes:
All You Can Play games during the birthday party

A LIVE Birthday Show with Chuck E.

A ticket blaster experience for the Birthday Star

Two slices of pizza per child, unlimited soft drinks, and Dippin' Dots

Pizza and drinks for adults attending the party

Complete party setup and a reserved table for two hours

100 bonus E-tickets

Goody bags
The cash value of an Ultimate Fun Birthday Party Package varies by location but typically runs between $350-$400 for 10 children.
An additional five winners from every location will get a $50 certificate toward a birthday party reservation.
For more information on the Big Day of Birthdays giveaway, visit Chuck E. Cheese's website here.
Copyright 2023 Gray Media Group, Inc. All rights reserved.