Volleyball Day in Nebraska breaks world attendance record for women's sports
Published: Aug. 30, 2023 at 3:48 PM CDT
|
Updated: Aug. 30, 2023 at 9:06 PM CDT
LINCOLN, Neb. (WOWT) - It's Volleyball Day in Nebraska, and it's a world record.
A total of 92,003 people attended Wednesday's match between No. 4 Nebraska and the Omaha Mavericks inside Memorial Stadium.
This breaks the previous record, which was set in Spain for a Champions League soccer match between Barcelona and Wolfsburg just last year.
Wednesday's event also broke the Memorial Stadium attendance record of 91,585, which was set in 2014 when Husker football hosted Miami.
Nebraska defeated UNO in straight sets, 3-0, to cap off the historic evening. Earlier in the day, Wayne State beat University of Nebraska-Kearney in straight sets as well.
Some members of the Omaha Supernovas, the newly-formed team in the Pro Volleyball Federation, were there to see the action.
"This is beyond anything anybody could have ever thought of for volleyball in the United States, and here in Nebraska," Supernovas player and Puerto Rican Olympian Natalia Valentin-Anderson said. "What better place to do it? These fans are incredible, they support you, no matter what. Just the significance of the day blows my mind."
The Supernovas will officially take the court for their first season in February at the CHI Health Center in Omaha, but the trip to Lincoln was of the utmost importance for the team Wednesday.
"It wouldn't happen anywhere else in the world, really, Nebraska is the epicenter for volleyball and the sport, and the weather really cooperated today," said Tori Dixon, a member of the Supernovas and Team USA. "It is absolutely incredible to be here and I'm so happy. We had the chance to walk on the court inside, and just like looking around, I'm in awe, honestly. It's just huge for volleyball in general, and the Supernovas, but also just for women's sports. It's a really cool moment."
It was a true who's who of volleyball stars in attendance, including three-time Olympic Gold Medalist Kerri Walsh Jennings, who told 6 News she flew in from her home in Reno just to see what she referred to as "the start of something special."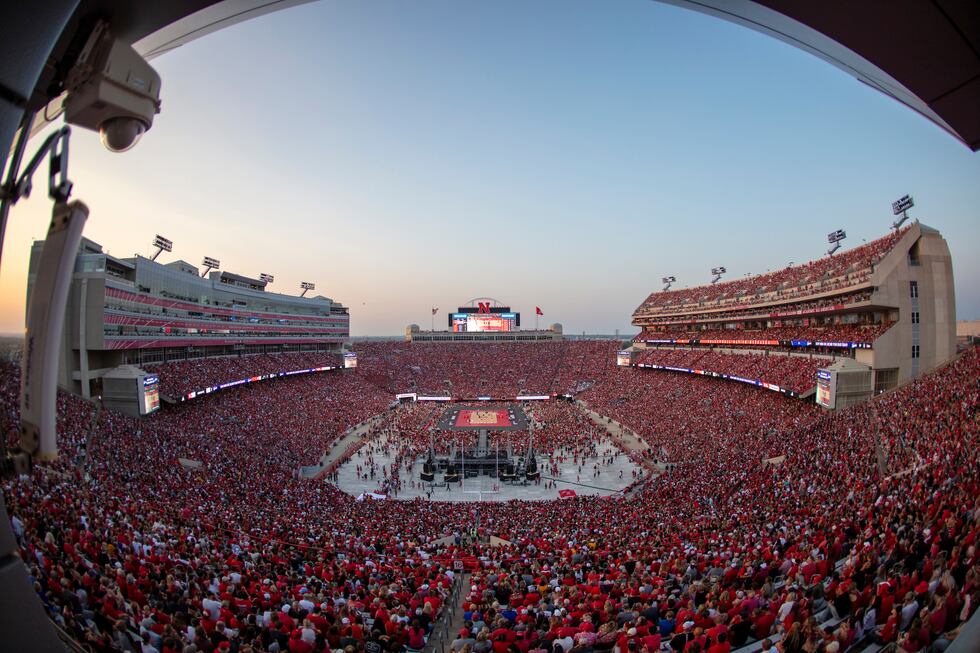 The festivities kicked off Wednesday morning at the Nebraska Coliseum, with the Huskers and school sponsor Adidas hosting a pep rally, allowing the fans to interact with the coaches and players before sending them off to Memorial Stadium.
The university even canceled classes on Wednesday for the momentous occasion.
The rally featured the Cornhusker Marching Band, a live DJ, and hundreds of raucous fans all gathering to send the Huskers off to Memorial Stadium.
---
This is a developing story. Stay with 6 News for updates.
Copyright 2023 WOWT. All rights reserved.