Attorney General Merrick Garland visits law enforcement in Omaha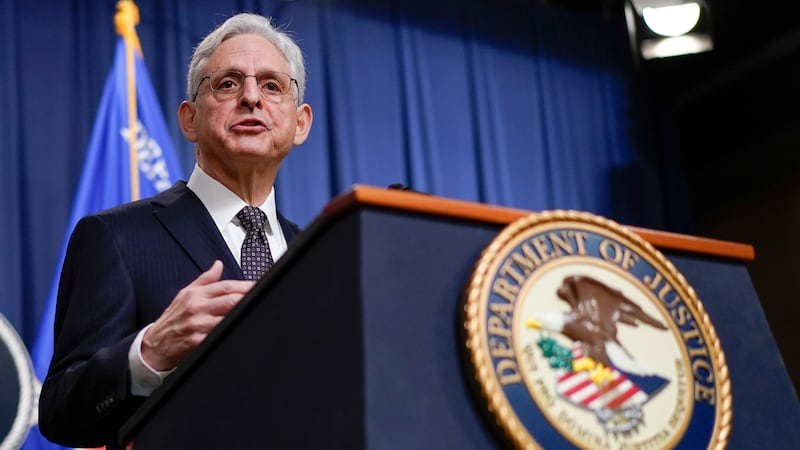 Published: Aug. 22, 2023 at 11:02 AM CDT
OMAHA, Neb. (WOWT) - Attorney General Merrick Garland was in Omaha on Wednesday.
Garland visited the U.S. Attorney's Office for the District of Nebraska and met with federal, state, and local law enforcement leaders.
During his news conference, he said his dad is from Council Bluffs and that he had previously visited his grandmother in Omaha frequently.
Garland expressed his gratitude to law enforcement efforts in protecting their communities, noting recent federal sentences handed down here in cases about child enticement, child exploitation, drug trafficking especially fentanyl, and civil rights.
After his remarks, media was asked to leave so that they could begin their meeting.
Copyright 2023 WOWT. All rights reserved.