New prison to be built on northeast edge of Lincoln will replace Nebraska State Penitentiary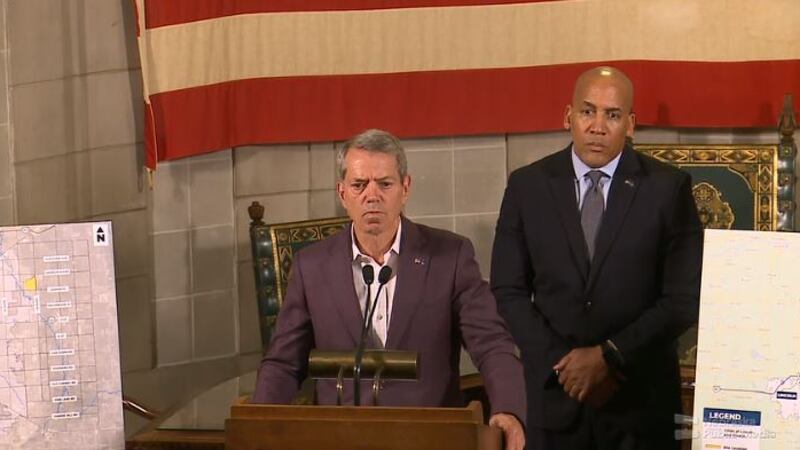 Published: Aug. 17, 2023 at 11:55 AM CDT
|
Updated: Aug. 18, 2023 at 9:19 AM CDT
LINCOLN, Neb. (KOLN) - Construction on a new $350 million prison will begin next year on the northeast edge of Lincoln to replace the current, overcrowded Nebraska State Penitentiary.
Governor Jim Pillen and Rob Jeffreys, director of the Nebraska Department of Correctional Services, made the announcement about the new facility during a news conference Thursday afternoon.
"This investment is key, is a key part of our community," Jeffreys said. "It's ability to keep people safe. It provides opportunity for change that people need."
The new prison will be located at 112th and Adams, southeast of the Lancaster Event Center. Construction is expected to begin in Fall 2024.
Gov. Pillen said they chose the northeast Lincoln location due to proximity of workforce and inmate families.
Jeffreys said the new facility will have 1,512 beds, about 300 more than the current prison.
The Nebraska State Penitentiary located in south Lincoln will be "decommissioned," but critics like State Senator Terrell McKinney said he doubts the facility will stop being used. He also said the new prison won't address the biggest problems with the state's prison system.
"The fact that it will be overcrowded the day it opens up if the Legislature or the governor doesn't agree to support changes in our criminal justice system," McKinney said.
The Nebraska State Penitentiary is the oldest facility in the state's prison system. The campus dates back more than 150 years, parts of which have been reconstructed and modified over time to keep it viable.
Gov. Pillen said the age and configuration of the NSP campus have made it extremely difficult to operate as a modern correctional facility and that continuing to make modifications is no longer practical. In recent years, the facility has experienced broken water pipes. One break led to the complete closure of a housing unit, and relocation of the population living there.
"The new facility will provide a safer environment for the staff, and it will enhance our ability to provide programs, clinical treatment, education and employment opportunities in a way that facilitates reentry into the community," Jeffreys said.
Around 1,000 people will be needed to staff the new prison. Five hundred of those jobs will come from the current facility.
"Those who work at NSP now will continue their work at the new facility. It's location on the northeast edge of Lincoln gives it good access to I-80 and Highway 6, which will make it an easy drive from Waverly, Gretna and Omaha," said Gov. Pillen.
Recent Coverage of Nebraska Department of Corrections
Copyright 2023 KOLN. All rights reserved.