Authorities continue search for man's body after drowning at Ponca State Park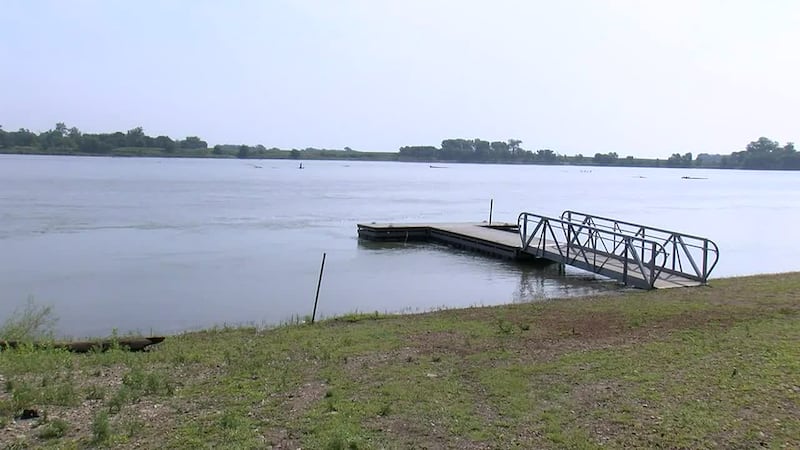 Published: Aug. 6, 2023 at 5:44 PM CDT
UPDATE
PONCA, Neb. (KTIV) - Authorities continue to search for a man who went missing in the Missouri River at Ponca State Park.
Members of Nebraska Game & Parks, and South Dakota Game, Fish and Parks, have been out on the water searching for the man's body.
KTIV was able to speak with the missing man's family, who was waiting near the boat dock where he first went under. They say he, and his kids, were playing near the surface when he began drowning. They say he went underwater and never came back up.
The man's name hasn't been released, and the investigation is ongoing.
The family is urging anyone at the park to be careful if they want to play in the water.
This is a Developing Story. We'll continue to have updates on this story as they become available.
PREVIOUS
PONCA, Neb. (KTIV) - The Dixon County Sheriff's Office is investigating a drowning over the weekend.
The Dixon County Sheriff's Office responded to a call for assistance Saturday around 5 p.m. for after a caller reported that her husband was drowning near the dock and had submerged under water and did not resurface according to a news release from the Dixon County Sheriff Tom Decker.
According to the release, deputies responded along with Ponca Fire & Rescue, Dixon County Emergency Management, Nebraska Game & Parks, South Dakota Game & Parks, Dakota County Emergency Management, Dakota City Fire & Rescue, American Red Cross as well as the Yankton Dive Team.
Search efforts were called off just after 11:30 p.m. Saturday. Crews were back out at the boat dock early Sunday morning to resume recovery efforts.
According to the release sent out Sunday, the boat ramp at Ponca State Park is closed to the public.
Copyright 2023 KTIV. All rights reserved.