Search warrant finds Lincoln man impersonating student was texting with young teenage girls
Published: Jul. 20, 2023 at 4:00 PM CDT
|
Updated: Jul. 21, 2023 at 2:25 PM CDT
LINCOLN, Neb. (KOLN) - Newly filed court documents in the case of a 26-year-old man pretending to be a Lincoln Public School student claim Zachary Scheich had been communicating with girls as young as 13 and 14 years old for several months.
In an arrest affidavit written by a Lincoln Police investigator, they claim Scheich created false documents and an "elaborate backstory" to pass himself off as a 17-year-old student.
Scheich was arrested Thursday at Lincoln's Walt Library for two counts of sexual assault using an electronic communication device and one count of sex trafficking of a minor. During his arraignment Friday, a judge set Scheich's bond at 10 percent of $250,000.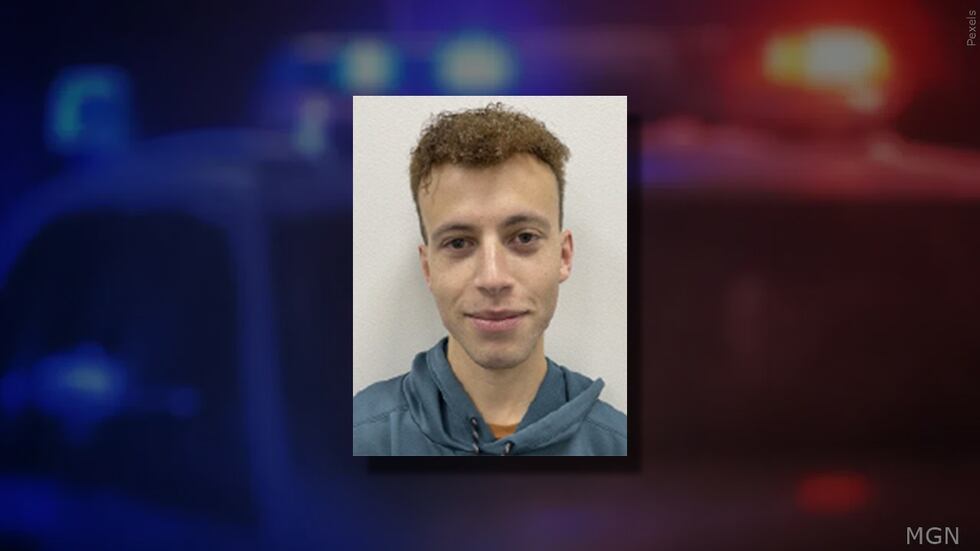 The crimes occurred off school grounds, but while Scheich was attending two LPS high schools over the course of the 2022-2023 school year under the alias 17-year-old "Zak Hess." He went to Northwest in the fall and Southeast in the spring.
Through a search warrant, police said they uncovered text messages between Scheich and young girls.
"In these text messages Scheich would continue to reinforce his false identity as a peer and discuss things like classwork and high school sports," the investigator writes.
The court documents allege the conversations went on for months and Scheich would even meet the teen's families, pretending to be 17-year-old Hess.
The documents detail two relationships with teens. In February, the documents alleged Scheich asked a 14-year-old girl to engage in sexual acts with him. The documents allege in March, Scheich asked a 13-year-old to meet up for sex, if she would lose her virginity to him, and if she would send him sexually explicit photos in exchange for money. Police found one record of payment, according to the affidavit.
Police declined to identify what schools the victims attended.
Since news of Scheich's arrest came out Thursday afternoon, police said three more people who had contact with Scheich have come forward, though the context of those contacts isn't yet known.
Police are seeking information from anyone else who may have been a victim of, or had contact with, Scheich.
As far as how Scheich was able to pull off the fraud for nearly an entire school year, Lincoln Police Assistant Chief Brian Jackson said Scheich is 5′4″, 120 pounds, and "appears to have blended in with other students."
Jackson said while Scheich went to classes and had interactions with students, he wasn't a "frequent attendee." He went to 54 total days of school. While Scheich was registered for summer school in June, he didn't go.
The Lincoln Public School district said they do require birth certificates or other proof of identity, as well as transcripts and vaccination records when a new student enrolls. However, because of federal laws that protect students experiencing homelessness, the district is legally required to take any student who claims to be under 21 years old, even if they don't have that documentation.
Joe Wright, security director for LPS described multiple other reasons there could be exceptions to those rules.
"Some parents don't vaccinate; some homeschool kids don't have transcripts. We have kids from all across the world who don't have birth records from war-torn countries," Wright said. "We have a responsibility to educate all kids."
In this specific case, it is believed Scheich falsified documents, but the specifics of how he enrolled and who could have been involved are part of an ongoing investigation. LPS has also started reviewing its enrollment policies.
"I don't foresee changes because of the requirement we have to educate all kids," Wright said. "But something like this makes us look to where we could go, and we just started that process."
Police are asking anyone who had interactions with Scheich or may be a victim to come forward. They said they can call the police department's non-emergency number at 402-441-6000 or provide an anonymous tip through Crimestoppers at 402-475-3600.
Below is the message to parents sent out by the Lincoln Public School District regarding the arrest:
Copyright 2023 KOLN. All rights reserved.