Emily's 6 First Alert Forecast: A beautiful weekend forecast with returning rain chances Memorial Day
Published: May. 26, 2023 at 7:01 PM CDT
OMAHA, Neb. (WOWT) - After a beautiful Friday we have more of the same this weekend! Highs remain in the low to mid 80s all weekend and with the dry weather it is shaping up to be a great couple of days to hit the pool or grill out. Sunday brings an increase in afternoon clouds but we'll stay rain free locally... daily storm chances move into Central and Western Nebraska.
Look out for returning rain chances by Memorial Day as a more active pattern builds back in. Monday brings spotty rain chances by the afternoon with highs in the upper 80s.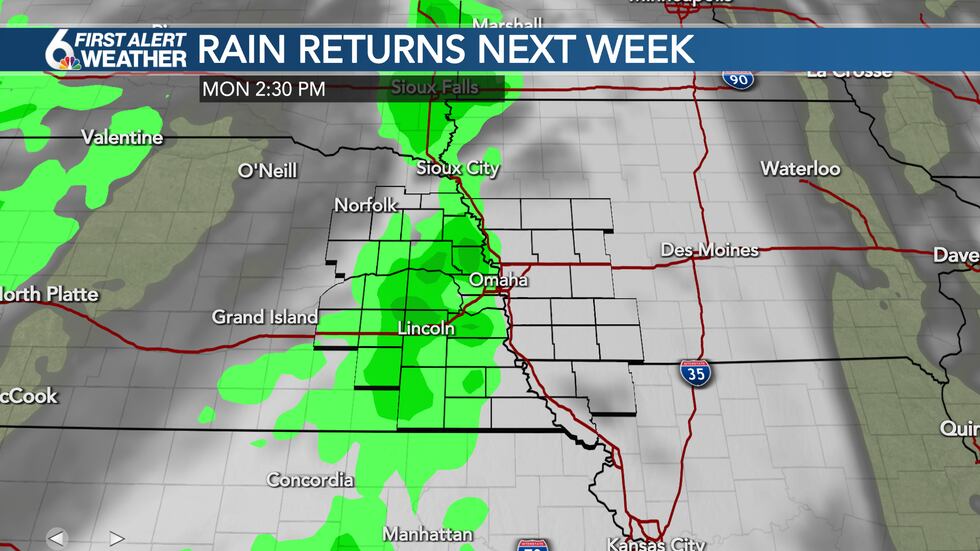 From here daily storm chances stay in the forecast... chances are spotty so it is not a wash out. But you're likely to see at least a little rain by the end of the week. High are set to hit 90 Tuesday and Wednesday with upper 80s the rest of the work week.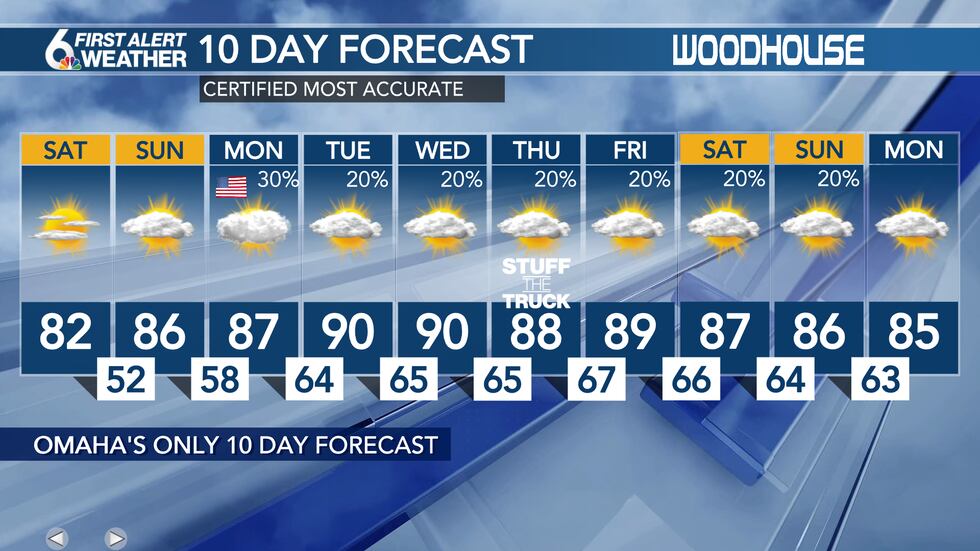 Copyright 2022 WOWT. All rights reserved.