Rusty's 6 First Alert Forecast - Incredibly pleasant heading into the Memorial Day Weekend
Published: May. 26, 2023 at 4:55 AM CDT
OMAHA, Neb. (WOWT) - We're starting the day with another great morning of temperatures in the 50s and 60s but the big key will be the low dew points on the muggy meter today. It should be off the charts refreshing all day long as dry air pushes in from the east.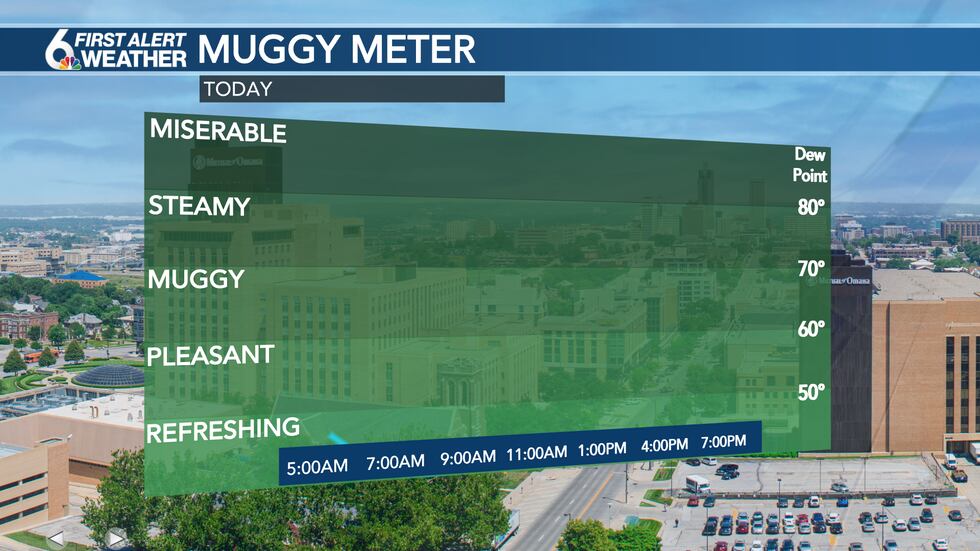 That means we'll be able to warm into the lower 80s and enjoy it quite a bit!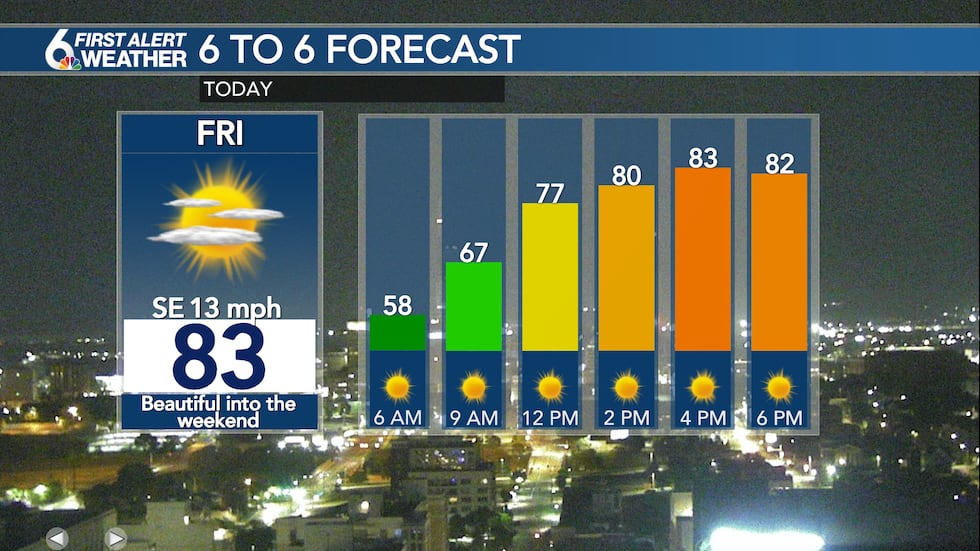 Light southeast wind gusts in the 15 mph range won't really pose much of a nuisance either. That should be the case all the way through the long holiday weekend.
Memorial Day itself will be the warmest, most humid and will bring the best chance of rain to the area too. Very spotty showers and storms may be drifting in from the west to start the day Monday but those will likely fade. More showers and storms are expected to develop in the afternoon and evening but they'll be very spotty once again. Overall there shouldn't be any major impacts but you could get a downpour over the muggy end to the weekend.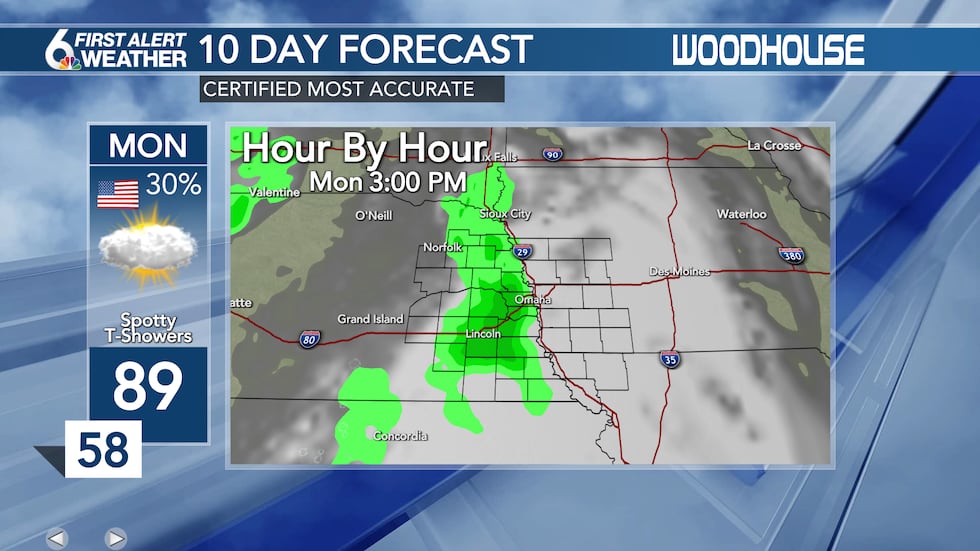 Copyright 2022 WOWT. All rights reserved.