Officials release update on boil water advisory in southwest Iowa
Published: May. 26, 2023 at 3:02 PM CDT
POTTAWATTAMIE COUNTY, Iowa (WOWT) - The Regional Rural Water District has raised the emergency level for rural parts of five western Iowa counties.
Level Yellow means people are being asked not to use water for anything nonessential. In other words, irrigation, washing cars, filling pools and the like are prohibited.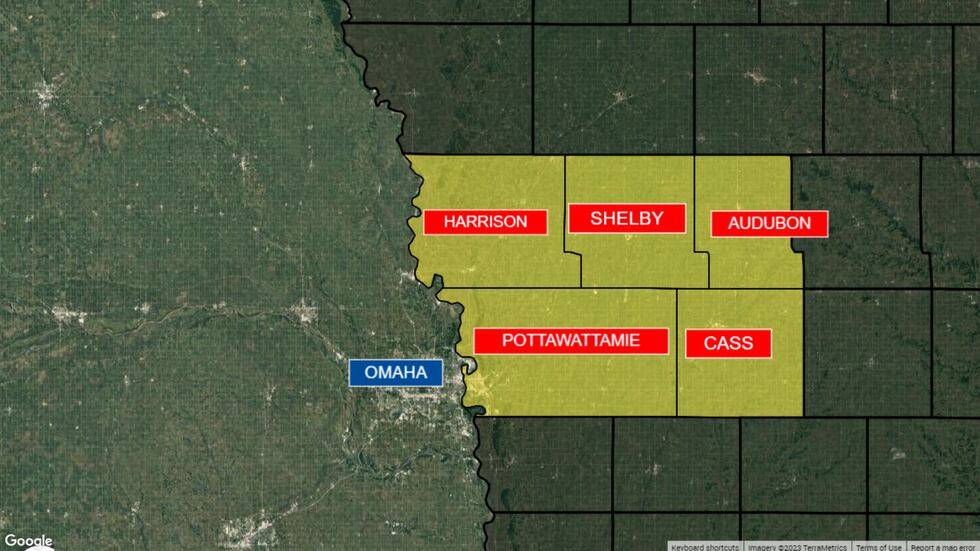 Water used for drinking, cooking, or brushing your teeth should be boiled first for at least one minute. The water district tells 6 News water need not be boiled for bathing.
Officials say the issue is related to the drought. Water levels are well below what they were last year at this time.
The district says the earliest the order will be lifted is next Friday. This advisory is precautionary -- the district advises there have been no bacteria in the water supply and should be safe, but needs to be tested for three consecutive days before the order can be lifted.
In the meantime, residents are advised to do the following:
No outdoor watering of any kind is allowed between 8 a.m. and 8 p.m. This includes watering of lawns. Newer gardens, flowers and sod can be watered once a week outside of those hours.

No car washing is allowed, except for those sorts of businesses.

No water should be used to fill private pools or the like.

Water is not to be used to clean streets or driveways.
Again, this is for mainly rural areas of the counties affected. Customers within most city limits, including Council Bluffs, are not affected.
Copyright 2023 WOWT. All rights reserved.