Council Bluffs Police asking public to help identify ATM robbers
Published: May. 23, 2023 at 12:30 PM CDT
COUNCIL BLUFFS, Iowa (WOWT) - Authorities are looking for the people who robbed an ATM last month.
According to the Council Bluffs Police Department, the suspects are allegedly involved in a robbery at a U.S. Bank ATM near 29th Street and West Broadway on April 28. Police say a technician was working on an ATM when a suspect pushed the worker and took cash.
Police shared the photos of the suspects and a vehicle on Tuesday. The images depict four suspects, all wearing masks, as well as another look at a suspect vehicle.
Detective Jonathon Meyer says the image of the vehicle shared Tuesday was involved in multiple ATM robberies in Council Bluffs and Omaha.
After the ATM robbery, police first shared images of two suspect vehicles that lacked official license plates.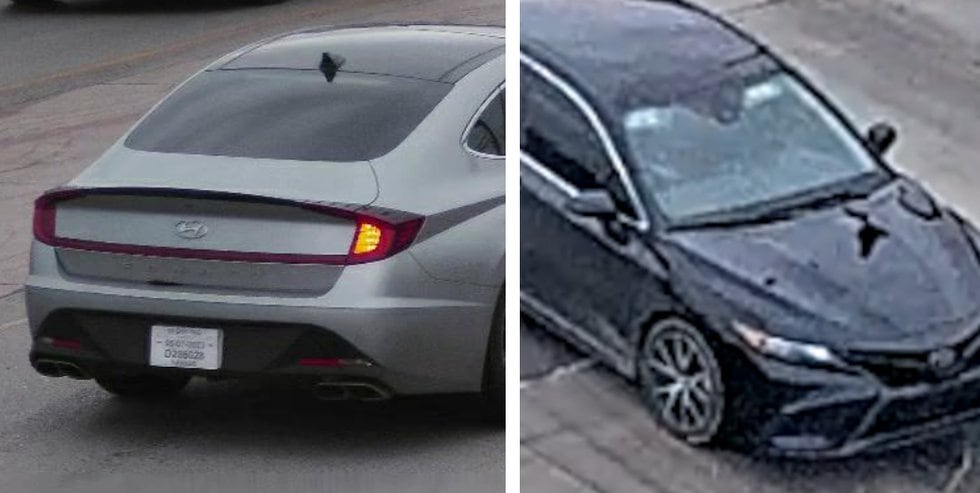 The Hyundai had paper plates with no dealership name. Police are also still looking for the black Toyota Camry which had no plates.
Anyone with information is asked to contact Detective Meyer at (712) 890-5201 or Detective Juhl at (712) 890-5104.
Copyright 2023 WOWT. All rights reserved.