Emily's 6 First Alert Forecast: A warm and drier pattern in place this week
Published: May. 22, 2023 at 6:40 PM CDT
OMAHA, Neb. (WOWT) - After a beautiful weekend and start to the work week we are looking ahead to more of this same... warm and mainly dry. While this is good news for outdoor plans, we really need the rain! So far this May Eppley Airport has only seen .14″ of rain... the driest May on record was in 1989 with .55″. With weekend rain chances now looking less likely, we are on track for a new record.
Tuesday will be a sunny and warm day! We'll reach for the low to mid 80s with plenty of sunshine. Plan on similar conditions for much of the week ahead.
This week's drier pattern is thanks to an are of low pressure that sets up over the Great Lakes Region. This pushes our rain chances to the W and keeps E Neb. mainly dry and W Iowa completely dry.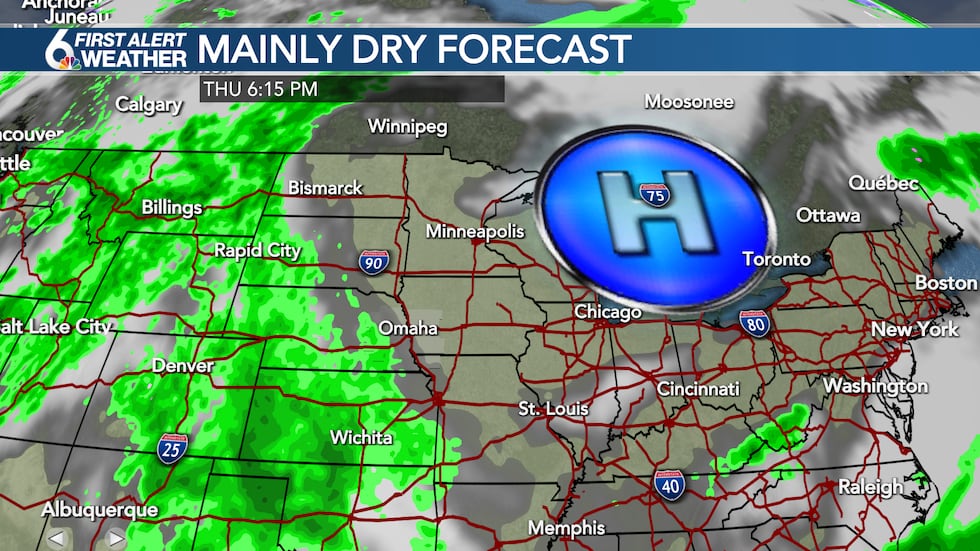 Thursday may bring an isolated storm W of the Metro... Memorial Day Weekend is beginning to trend drier too.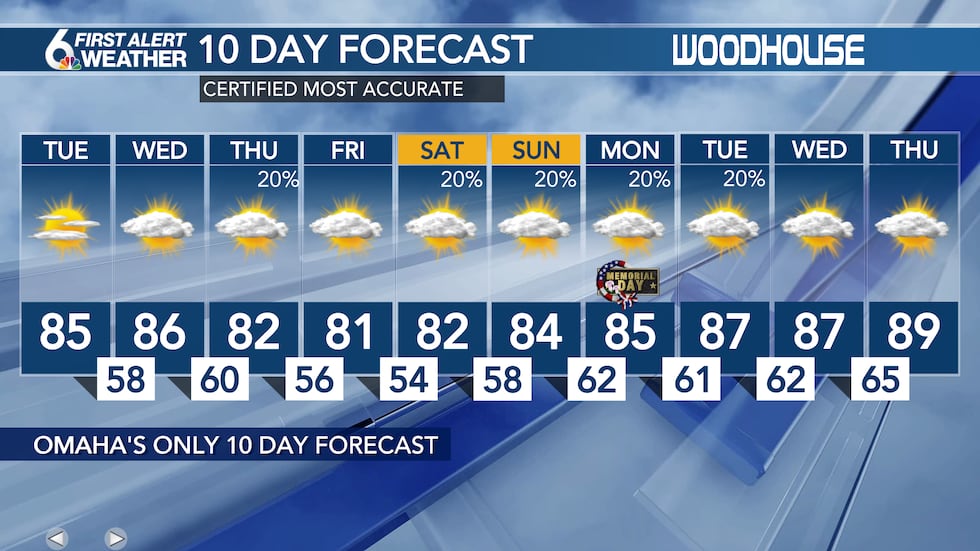 Copyright 2022 WOWT. All rights reserved.