David's Morning Forecast - Partly sunny, warmer today
Published: May. 21, 2023 at 7:26 AM CDT
OMAHA, Neb. (WOWT) - Partly cloudy skies this morning across the metro, temperatures about 10 degrees warmer than yesterday morning. No 30s on the map today, instead we're starting off closer to 50 degrees. That warmer trend will continue through the rest of the day. We will see a few more clouds, but it will stay dry with a light south breeze and low humidity. Temperatures warm into the low and mid-70s by the lunch hour, with afternoon highs around 80 degrees in the metro. Central Nebraska will be a little warmer with highs reaching the low to mid-80s.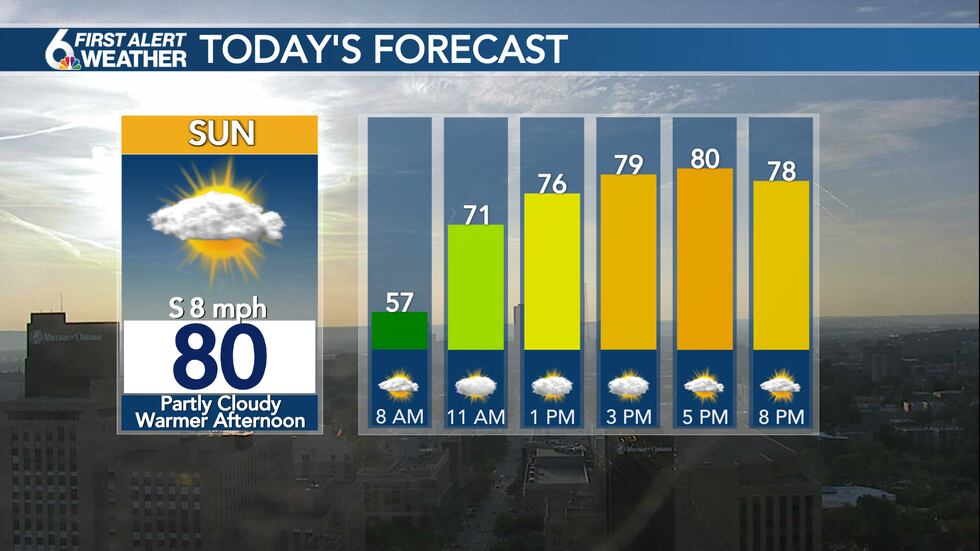 Monday's forecast looks a lot like today, starting off in the low to mid-50s with partly cloudy skies. The light south breeze sticks around with temperatures jumping into the mid-70s by the lunch hour. A few more clouds bubble up in the warmth of the afternoon, but the forecast remains dry. Highs should add on a couple degrees, reaching into the low to mid-80s around the metro.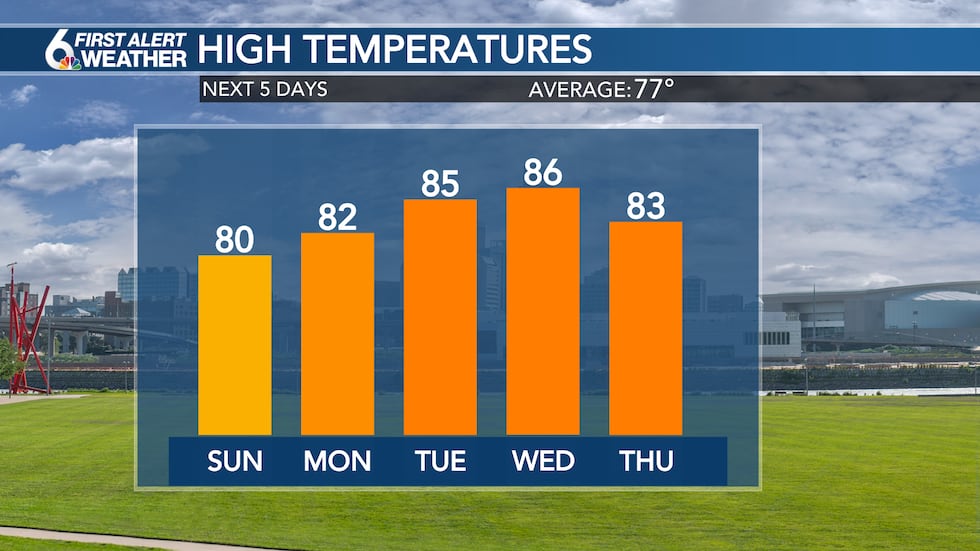 Plenty of sunshine and warmth is on the way for most of the week. Temperatures continue to climb into the mid-80s through the week, with some of the warmest weather expected on Wednesday when highs have the best chance of reaching into the upper 80s. The forecast is generally dry through at least Thursday or Friday. Spotty storm chances enter the forecast for the upcoming holiday weekend, though nothing appears to be a washout at this point. Certainly something we will be keeping a close eye on over the upcoming week.
Copyright 2023 WOWT. All rights reserved.