Hundreds expected at large Missouri River cleanup in Omaha metro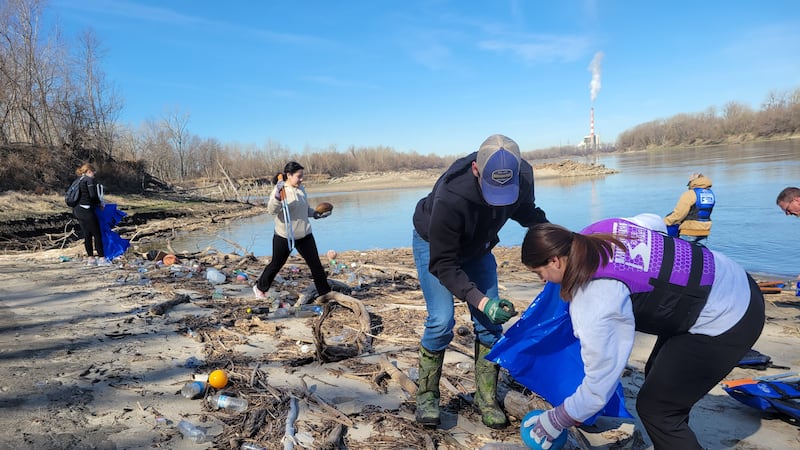 Published: May. 16, 2023 at 4:02 PM CDT
COUNCIL BLUFFS, Iowa (WOWT) - There are still a few signups available for a large-scale cleanup of the Missouri River this weekend.
Missouri River Relief is hosting the cleanup. Volunteers will meet Saturday morning at Tom Hanafan River's Edge Park in Council Bluffs and board riverboats to clean up areas across a 10-mile stretch of the Missouri River.
Up to 200 volunteers are expected to attend. They will be ferried to scouted locations along the river banks and pick up flood debris and trash.
"In just a few hours, volunteers will have made a direct positive impact on their environment having collected literally tons of trash for proper disposal back on shore," Missouri River Relief said in a release.
The cleanup is from 9 a.m. to 12 p.m. on Saturday, May 20. Registered volunteers should be at Tom Hanafan River's Edge Park by 8:45 a.m.
Those wishing to register and join the initiative can do so online. Registration is still open as of Tuesday afternoon, but organizers say spots are limited.
Copyright 2023 WOWT. All rights reserved.