David's Morning Forecast - Warm and quiet Saturday, some showers Sunday
Published: May. 13, 2023 at 7:53 AM CDT
OMAHA, Neb. (WOWT) - A much quieter day in store for the area, starting off on a mild note with partly sunny skies and temperatures in the upper 50s to low 60s. Sunny skies will stick with us for the morning hours with temperatures warming into the mid-70s by Noon. More clouds build in for the afternoon hours but dry conditions are expected for the metro. It will be on the warmer side with highs in the low to mid-80s for most of the area. There is a slight chance for a spotty shower or storm in northeast Nebraska and northwest Iowa, but that will stay north of the metro.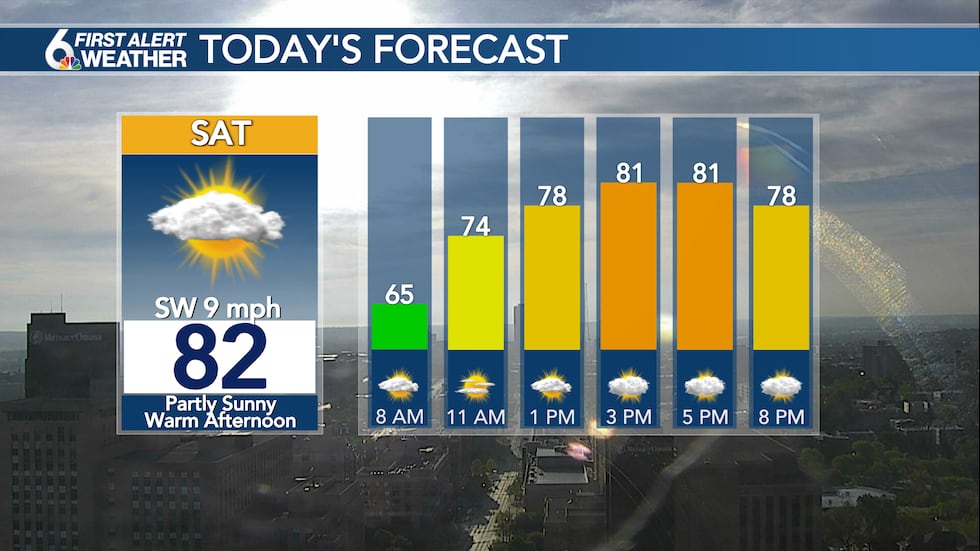 Clouds increase overnight as winds turn to the north. Expect gray skies heading out the door on Sunday. If you have Mother's Day plans, have the rain gear ready as well. While I do not expect a washout, scattered showers are likely, especially in the afternoon. The clouds will keep temperatures a bit cooler, with highs in the 60s north of I-80, to the low and mid-70s around the metro. There may be an isolated storm or two Sunday evening, mainly south of I-80.
Scattered showers may linger into Monday morning, but it should dry out throughout the day. Clouds will linger, keeping temperatures a touch cooler. Warmer conditions return for the middle of the week with highs near 80 back in the forecast by Wednesday. That will also be our next chance for scattered storms, with a slight cool down behind that storm chance.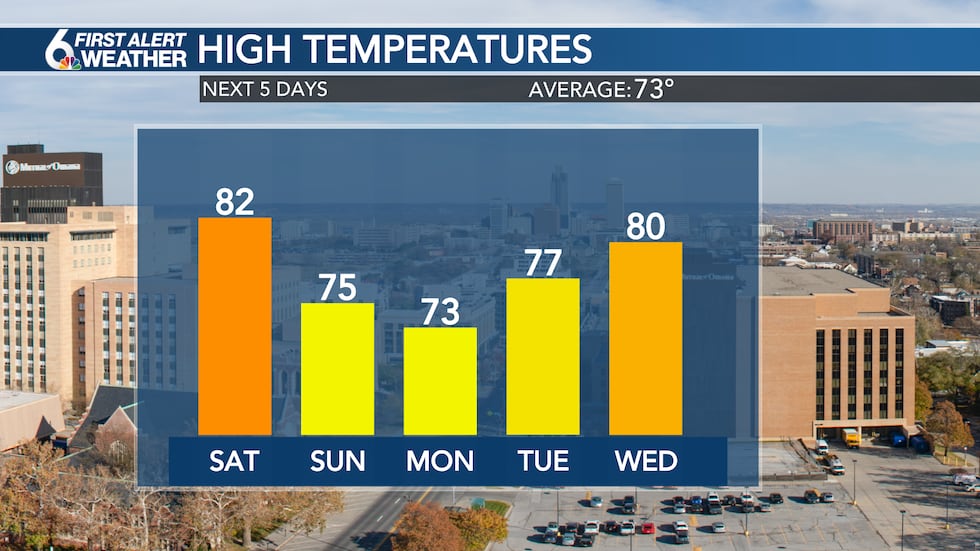 Copyright 2023 WOWT. All rights reserved.