Emily's 6 First Alert Forecast: Spotty t-showers Thursday, strong storms possible Friday
Published: May. 10, 2023 at 6:59 PM CDT
OMAHA, Neb. (WOWT) - We'll kick off Thursday with a mix of sun and clouds and warm quickly into the afternoon. Plan for a high near 80 around 2PM ahead of spotty t-showers in the evening. The afternoon brings shower and t-storm chances to the N and SE of the Metro... Omaha sees a better chance for a spotty shower or two after 7PM.
Friday evening brings a better chance for storms, some could be strong. We'll warm to a high of 84 with a decent amount of sun ahead of the evening storm threat. The severe weather risk for hail, wind and isolated tornadoes is the reason behind our 6 First Alert Weather Day.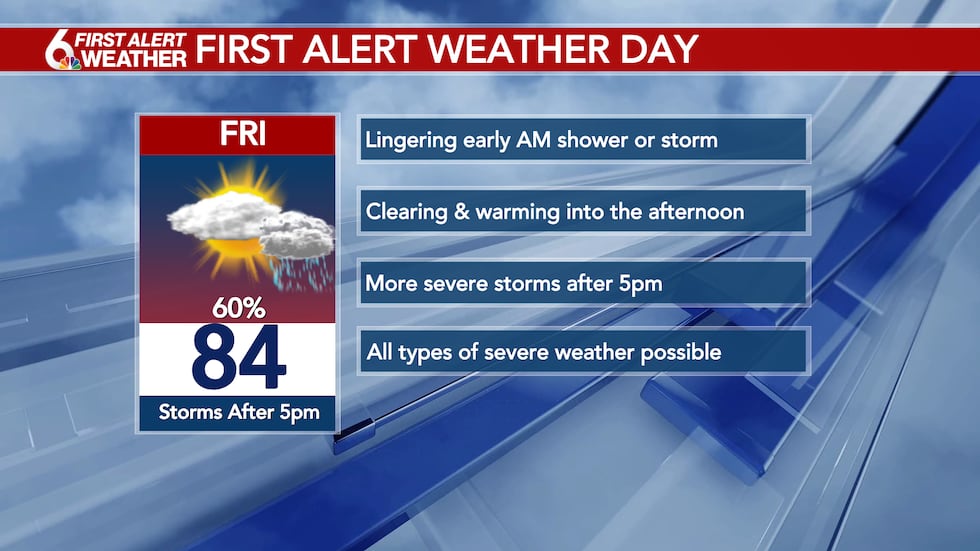 A line of storms develops around 5-6PM and could set up over the Metro... it will move E quickly and likely be out of W Iowa between 8-10PM.
The stormier pattern begins to die out over the weekend with cooler weather and spotty showers possible Mother's Day. Drier and mild next week...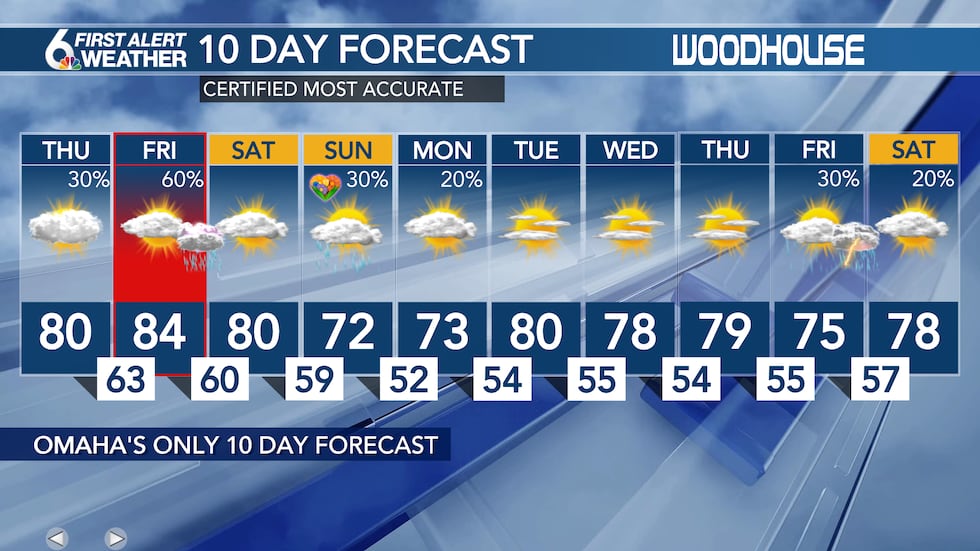 Copyright 2022 WOWT. All rights reserved.