23-year-old Omaha man murdered during security shift at downtown bar
Family tells 6 News Gom Gout was known for keeping the peace
Published: May. 8, 2023 at 10:25 PM CDT
OMAHA, Neb. (WOWT) - 23-year-old Gom Gout was working his part-time security guard gig Sunday morning in Omaha's Capitol District when a fight broke out among multiple women.
"He came out to break it up. He did that. And then we allege that after that was all over with, everybody was separated, that the defendant pulled a gun out of her purse, held it out. He approached with his hands up, saying 'C'mon. Let's just settle down.' And she shot him," said Douglas County Attorney Don Kleine.
Kleine said there is video surveillance outside where the murder happened in front of Moe and Curly's Pub in the Capitol District downtown.
Prosecutors say the suspect is 24-year-old Keloni Jones.
She's charged with second-degree murder. Officials say they arrested Jones after she was found walking near the scene with another woman.
Kleine said they're still investigating several aspects of the case, interviewing witnesses, and combing through surveillance video from inside the bar.
"Unfortunately, somebody put a gun into the picture, and somebody was killed," said Kleine.
According to Kleine, Jones has a concealed carry permit for the gun. Jones is due in court for her first appearance Tuesday morning.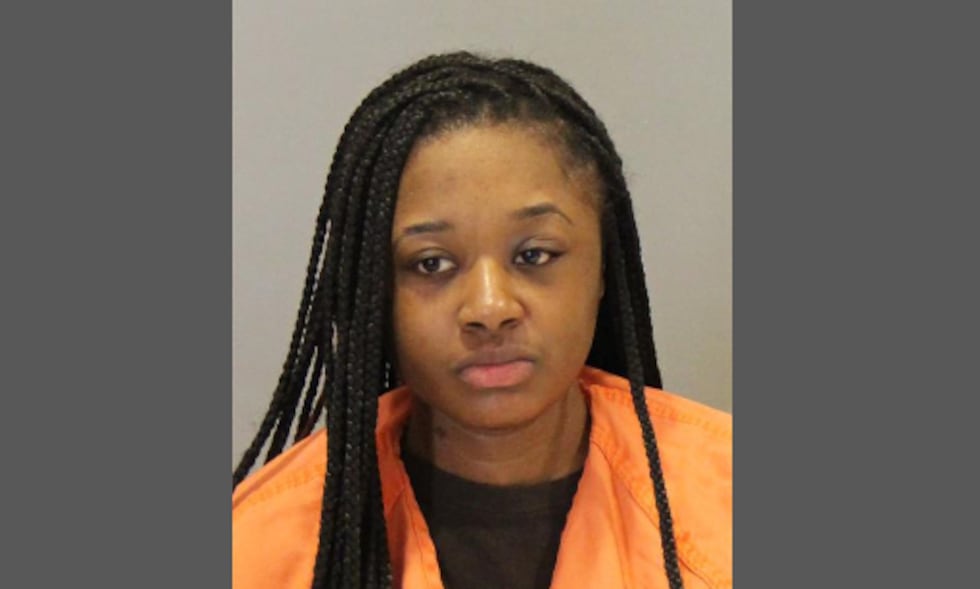 The family said they intend on attending all the proceedings as they seek justice for Gom Gout who died doing his job.
A few years ago Gout graduated from Central High School. His older brother says Gom was always one to keep the peace.
Working as a security guard - that's what the 23-year-old was doing early Sunday morning -- trying to keep the peace.
"He was just doing his job, you know trying to prevent the altercation that was happening, you know he was doing his job, it was a tragedy," said Gom's older brother, Shol Gout.
This past weekend has been extremely cruel to the Gout family. Everyone was in town for his cousin's funeral held on Saturday morning.
"Like last week, he died in a car crash you know, so we were just mourning for my cousin then we heard my brother died, so it's really affecting our family."
"It was really devastating. It really like, hurt us. I was there. I work security too. I'm the one who got him the gig, get him the job. He worked there part-time just to make like extra cash but I never knew like this could happen."
Gom Gout's family has set up a GoFundMe for funeral expenses.
Copyright 2023 WOWT. All rights reserved.