Northern lights visible across Iowa and Nebraska Sunday night
Published: Apr. 23, 2023 at 5:54 PM CDT
|
Updated: Apr. 24, 2023 at 1:39 AM CDT
OMAHA, Neb. (WOWT) - A severe geomagnetic storm resulted in widespread aurora borealis, or northern lights across the United States and around the world Sunday night and Monday morning. The aurora was visible across a wide part of Nebraska and Iowa, including near the Omaha metro. The best visibility was away from city lights with a dark sky to the north. Pictures have been flooding in from all across the area of the display. Did you see the northern lights? Share your pictures with us! We would love to see them.
This epic view of the northern lights was captured by Matt Charron at the SAC Aerospace Museum in Ashland, NE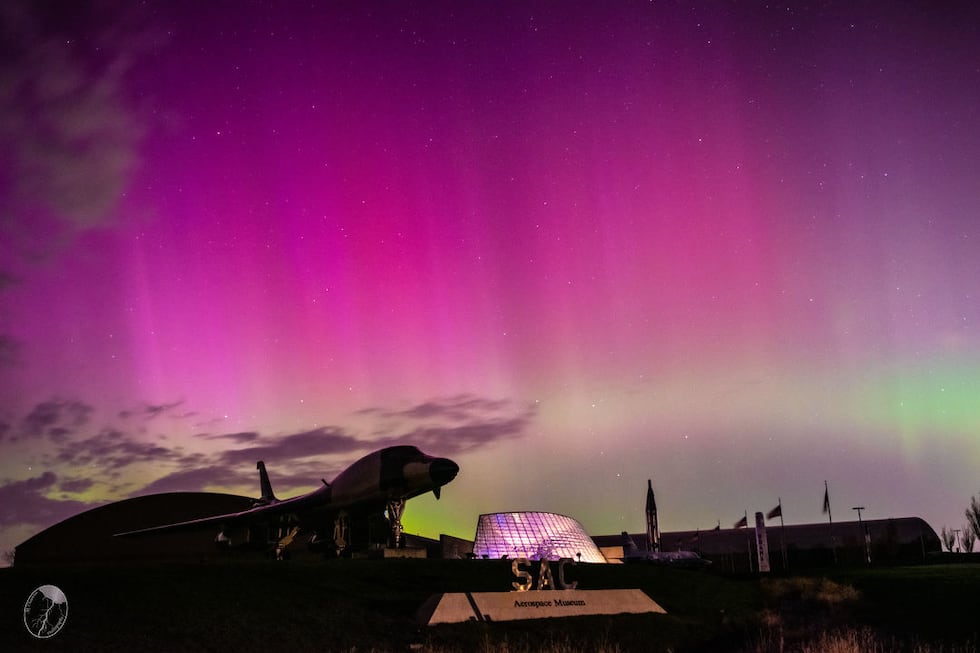 Meteorologist David Koeller caught this view from near Honey Creek, IA.
Russ Feller captured this amazing view from the Woodbine, IA area.
Previous Update: A severe geomagnetic storm is ongoing as of Sunday evening, greatly increasing the potential for the aurora borealis, or northern lights, across northern parts of the United States. Auroras have been seen across large parts of Europe, and have already been reported on the east coast. With the storm continuing tonight there is a decent chance to see the auroras from Nebraska and Iowa. It may be dim viewing from this area, so you need to be away from city lights and give your eyes time to adjust to the darkness. Long exposure photos will likely reveal more color than is visible with the naked eye.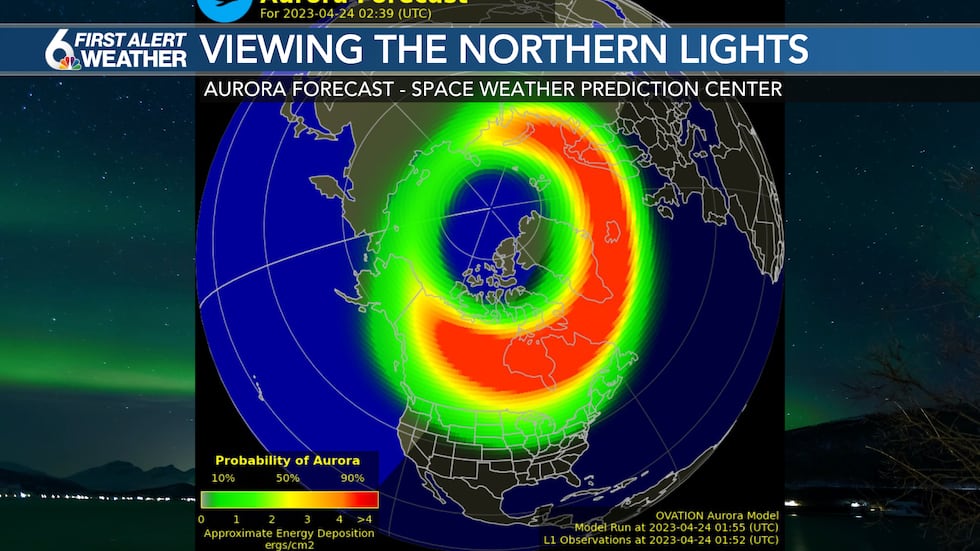 Original: A severe geomagnetic storm was triggered Sunday afternoon, which could lead to some visible aurora overnight for parts of the United States.
The geomagnetic storm was one of the strongest in the last several years and has already resulted in good aurora viewing over parts of Europe. It is not clear if the storm will last long enough for auroras to be visible from the United States, but current forecasts suggest that it will.
A geomagnetic storm is triggered when a cloud of charged particles emitted from the sun called a coronal mass ejection impacts our planet and interacts with Earth's magnetic field. When these particles get funneled toward the north and south poles by Earth's magnetic fields, they can sometimes cause gases in the upper atmosphere to become charged and glow in bright green, red and occasionally purple colors.
The best chance to view any northern lights tonight will likely come between sunset and 1 a.m. To view the northern lights, you need to be far away from city lights and of course, have clear skies.
There may be some cloud cover tonight in Nebraska and Iowa, but conditions should be manageable to see the northern lights if the geomagnetic storm persists.
Be sure to pack your patience if you are going to try and view the aurora tonight, as space weather forecasts are quite tricky. You may be waiting for a while and it is possible that the storm subsides before we get to the optimum view timeframe for our area.
Copyright 2023 WOWT. All rights reserved.