Omaha Zoo announces name of baby giraffe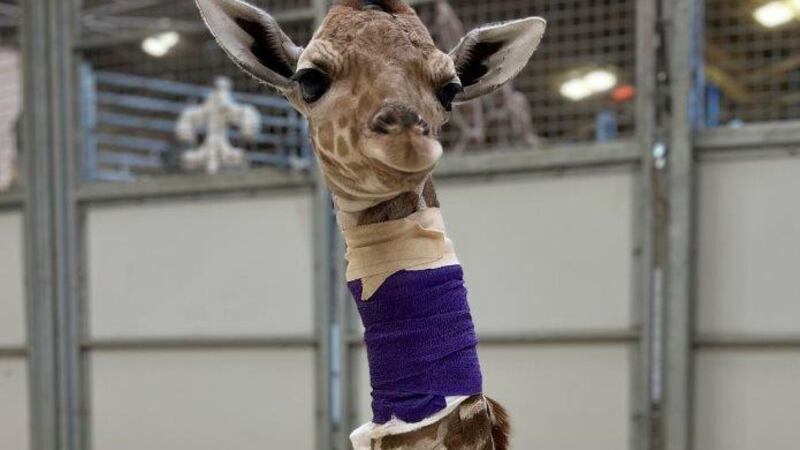 Published: Apr. 2, 2023 at 12:38 PM CDT
OMAHA, Neb. (WOWT) - A giraffe born last month at Omaha's Henry Doorly Zoo and Aquarium officially has a name.
The zoo announced Sunday that the new Reticulated giraffe calf has been named Hope. She was born in March to first-time mother Zola, an 8-year-old giraffe at the zoo.
Zoo officials say the name is inspired by long-time zoo supporter Peg Pease, who has volunteered as a docent since 1995. Pease educates visitors on Tuesday mornings at the Syd and Betty Cate Giraffe Herd Rooms.
Pease has been calling the new giraffe calf Hope, and when the care team found out they decided to adopt the name.
Hope has needed constant support since her birth after zookeepers noted her mother Zola didn't show the expected level of maternal care.
"All of us have been 'hoping' this little girl survives, and our Keepers and Veterinary Care staff are doing great work to make that happen," Pease said. "As we provide 'hope' for this calf, she is also providing 'hope' for us and all of her wild counterparts."
The zoo says Hope is getting stronger each day, but her condition remains guarded.
Copyright 2023 WOWT. All rights reserved.