Gov. Kim Reynolds declares disaster in 12 counties, eases transportation rules
Published: Apr. 1, 2023 at 12:47 PM CDT
DES MOINES, Iowa (KCRG) - Gov. Kim Reynolds signed a disaster emergency proclamation on Saturday, opening up a dozen counties to disaster relief aid and easing restrictions on transporting materials that are needed for repairs and response following Friday's storms.
Reynolds cited 12 counties that received damage from Friday's storms, including Cedar, Clinton, Delaware, Des Moines, Dubuque, Grundy, Johnson, Keokuk, Linn, Mahaska, Wapello, and Washington counties. It opens up certain state resources for disaster recovery, as well as relief grants of up to $5,000 for households earning up to 200% of the poverty level.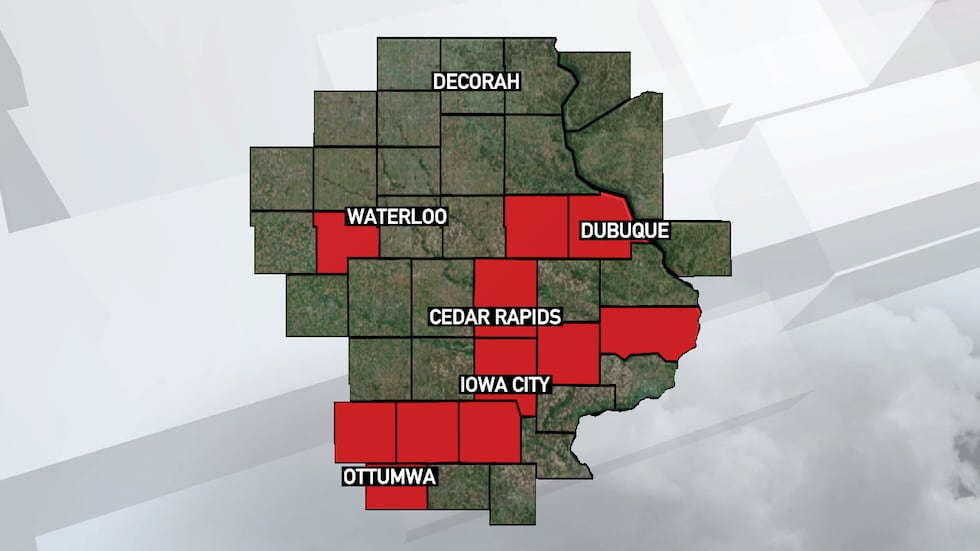 More information on applying for disaster relief grants can be found on the state's website. Victims of the storms have 45 days to apply.
The proclamation also suspends the regulatory provisions of the Iowa Code that concern the transportation of materials needed for disaster repairs. It also suspended regulatory provisions concerning work hours for drivers and crews transporting the goods necessary to respond to areas cleaning up after the storms.
The proclamation goes into effect on Saturday, April 1, and lasts through May 1.
Copyright 2023 KCRG. All rights reserved.