David's Evening Forecast - Clear and quiet tonight
Published: Mar. 26, 2023 at 5:47 PM CDT
OMAHA, Neb. (WOWT) - Clouds and snow quickly cleared out of the metro late this morning leaving sunny skies for the afternoon. Temperatures stayed chilly, but we did manage to warm into the low 40s. That along with the sunshine swiftly melted most of the snow that fell around Omaha, though the very heavy band of snow that fell just north of downtown will likely take another day or two to melt off, especially where more than 6 inches of snow fell.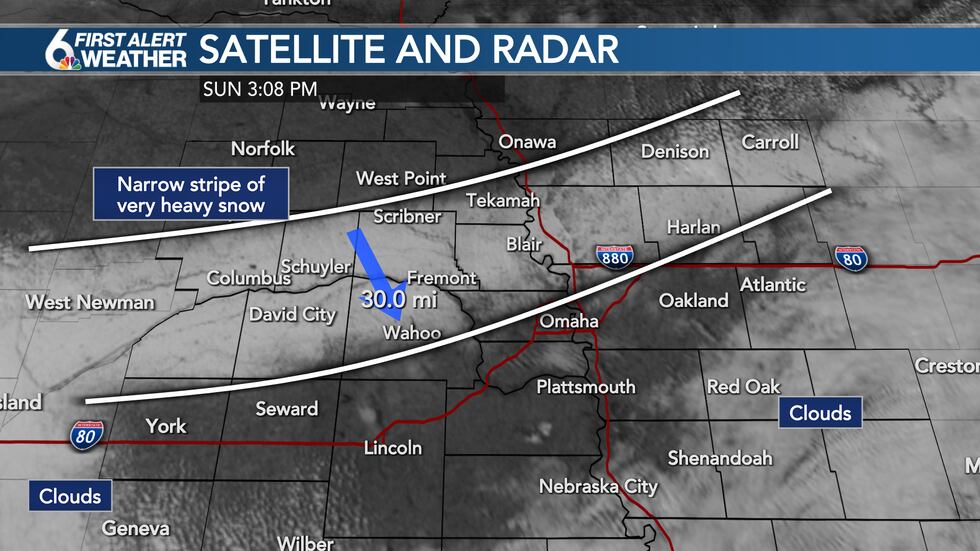 Clear skies and quiet conditions will stick with us for the evening, with temperatures in the 40s through sunset. We'll quickly cool back into the 30s, down to around 32 degrees by 10pm. Overnight will be on the chilly side, with lows in the lower 20s. Where snow is still on the ground, lows in the teens are possible.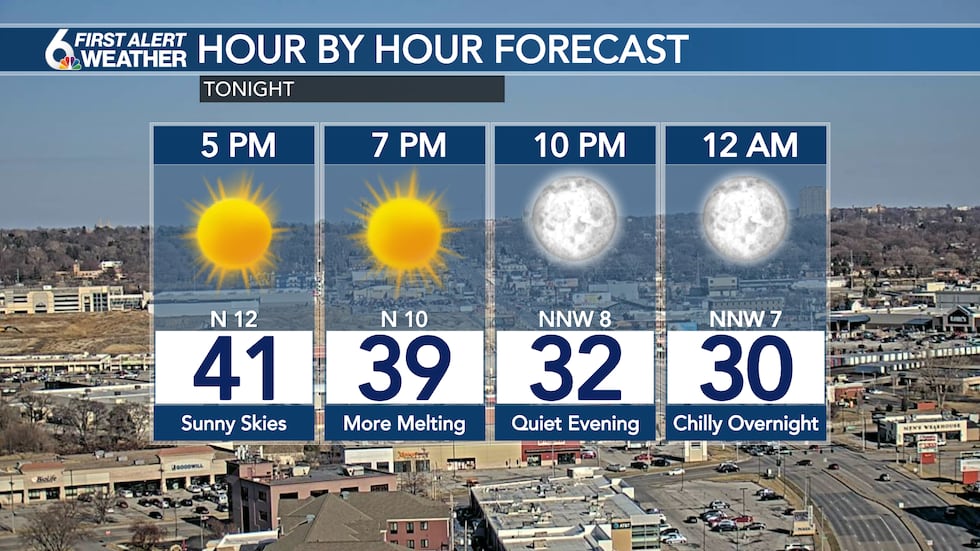 Monday will bring sunshine in the morning, but clouds will be on the increase throughout the day. Despite the clouds, we should still be able to warm from the 20s in the morning to the mid-40s for the afternoon, with a high around 45 degrees in Omaha. That should continue to melt off whatever snow is left around the region.
Even warmer weather is expected for Tuesday with highs in the lower 50s. However, that is still several degrees below average for this time of year. Clouds on Wednesday will likely keep us around 50 degrees. A surge of more Spring-like air should push in for Thursday, allowing us to make the jump into the 60s! However, the warmer air will also bring a chance for showers on Thursday, with potentially some thunderstorms in the area Thursday night into Friday. Colder air pushes in Friday night, and it's possible we could see another wintry mix in the region.
Copyright 2022 WOWT. All rights reserved.