Informant files suit against Linn County Sheriff's office after getting assaulted by inmates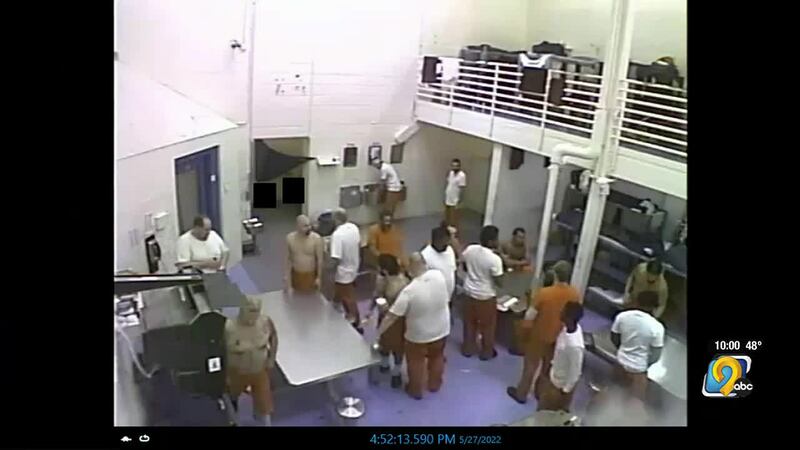 Published: Mar. 22, 2023 at 10:15 PM CDT
LINN COUNTY, Iowa (KCRG) - A man who acted as an informant against a meth dealer in Independence, is suing agents of the Linn County Sheriff's Office and U.S. Marshal's Service for deliberate indifference in leaving him at substantial risk of harm.
According to the lawsuit, U.S. Marshals executed a material witness warrant on Ethan Palmer at his home and took him into custody. He was taken to the Linn County Corrections Center (LCCC) for holding until he testified at Justin Buehler's trial.
The suit says Buehler had previously told inmates Johnny Blahnik Church and Gregory Sills that Palmer would likely be housed in LCCC and provided them with his name and description. Church allegedly assured Buehelr that he would "take care of it."
Palmer reportedly pleaded with some or all Linn County Defendants to place him in a single cell, but his pleas were ignored, and he was moved to the general population pod after initially being place in a single cell. The suit says Palmer advised a jail worker that he was in danger, explicitly stating, "They are going to kill me." The lawsuit states that the worker responded, "You'll be okay," and proceeded to place Palmer back into the general pod - which also contained Church and Sills.
Video filed in the lawsuit shows Palmer being assaulted by Church and Sills for approximately two minutes. The assault was monitored by live video surveillance but no staff came to Palmer's aid during the attack.
The lawsuit states after Palmer regained consciousness after the attack, he alerted staff with an emergency call button. The video shows approximately two more minutes pass before Palmer is assisted by staff and taken to Mercy Hospitals and University of Iowa Hospitals for treatment. He was treated for "extensive physical injuries, including facial trauma, an orbital fracture, a broken nose and teeth, and a fractured knee."
Palmer still testified as a material witness at Buehler's trial. He said he has been diagnosed with post-traumatic stress disorder, anxiety, and depression, and continues to have physical and mental health complications arising from the assault.
In response, Palmer filed a lawsuit against the Linn County Sheriff Brian Gardner, Linn County Jail Administrator Pete Wilson, other unnamed agents at the Linn County Sheriff's Office, Patrick Reinert, an Assistant United States Attorney in the Northern District of Iowa, and unnamed agents of the U.S. Marshals. It accuses the Linn County defendants of deliberate indifference that put Palmer in harm's way.
Linn County Sheriff Brian Gardner claims that the Linn County staff were "not provided any classification information, no-contact instructions, or otherwise regarding Palmer" from the U.S. Marshals.
You can watch video of the assault below. TV9 would like to warn viewers that some people may find the video disturbing, and advises caution.
There is a photo of the aftermath of the assault.
Again, TV9 would like to warn viewers that the photo is extremely graphic:
Copyright 2023 KCRG. All rights reserved.