Gov. Reynolds signs 'bathroom bill' and 'gender-affirming care ban for minors' into law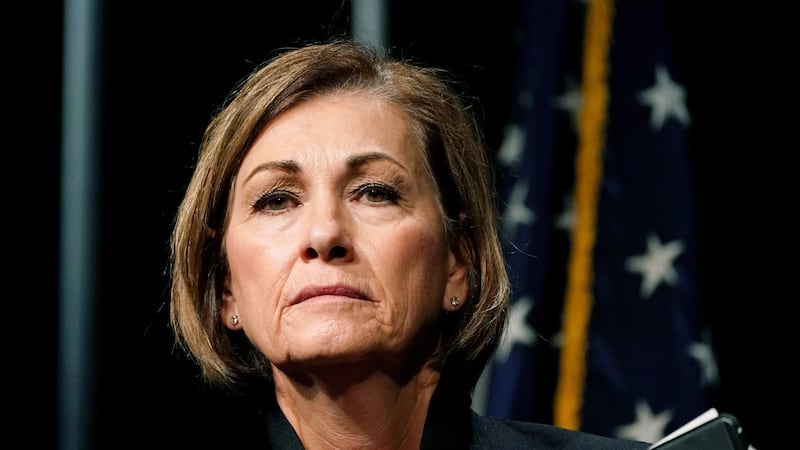 Published: Mar. 22, 2023 at 5:20 PM CDT
DES MOINES, Iowa (KCRG) - Transgender students won't be allowed to use a public school restroom in Iowa that aligns with their gender identity, nor will they be allowed gender-affirming care under bills that Republican Gov. Kim Reynolds signed into law on Wednesday.
The "Bathroom Bill" (SF 482) was signed by Gov. Reynolds after only receiving support from Republicans - who argued it was needed to protect children who might feel uncomfortable sharing a restroom with a student whose gender identity does not match the sex they were assigned at birth.
Opponents countered that the bill was unnecessary and could lead to harassment against transgender students.
Under the law, a person believing that a school is allowing people to use facilities that do not align with their birth sex may file a written complaint to the school. The school then has three days to address the violation.
The governor also signed bill SF 538, which bans gender-affirming care for transgender teens in Iowa. Democrats and several medical associations say these treatments can be life-saving. But Reynolds had previously stated that it's important to understand what these therapies can do in the long term.
"I believe that the science isn't conclusive to support what we're potentially doing to our kids. These are irreversible. We don't even understand the long-term effects," Reynolds said. "I'm a parent. I'm a grandmother. I know how difficult this is. This is an extremely uncomfortable position for me to be in. You know, I don't like it, but I have to do what I believe is right now is in the best interest of the kids."
According to the Des Moines Register, transgender kids who are currently receiving gender-affirming treatments will have six months to taper off those medications.
In response to the passage of the bills, CR Pride Board President Corey Jacobson released the following statement:
"By signing these bills into law, the governor has taken away a parent's right to make medical decisions for their children and has exposed transgender youth to potential harm. To our transgender youth, their family, their friends and their educators, we stand with you. We support you. We respect you. We value you. CR Pride will continue to advocate for equal rights for all."
Copyright 2023 KCRG. All rights reserved.