David's 6 First Alert Forecast - Patchy fog overnight, more clouds Wednesday
Published: Mar. 21, 2023 at 3:54 PM CDT
OMAHA, Neb. (WOWT) - A little sunshine early today helped to boost temperatures into the low 50s for the metro, but clouds thickened back up for the afternoon. The thicker cloud cover brought a drop in temperatures, with most of the metro falling back into the mid and upper 40s. So far most of the area has remained dry, but an isolated shower or a little patchy drizzle can't be ruled out. Most of the metro will likely remain dry with little impact from any rain. Temperatures should remain steady in the low and mid 40s as clouds and a strong south wind keep temperatures from moving much. Clouds will stick around tonight, with some patchy fog possible after Midnight into Wednesday morning.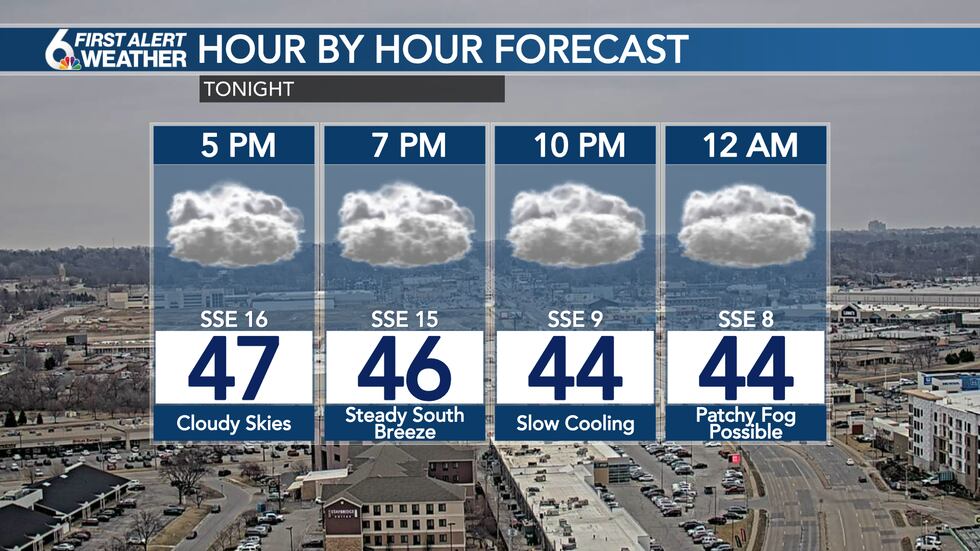 The patchy fog may linger through the morning drive on Wednesday, but should clear out by mid-morning. A little more sunshine should return for the early afternoon before clouds push back in for the second half of the day. Temperatures should climb into the low or mid-50s, just how warm depends on how much sunshine we get. Clouds will thicken up by the evening as our next chance for rain showers begins to push our way.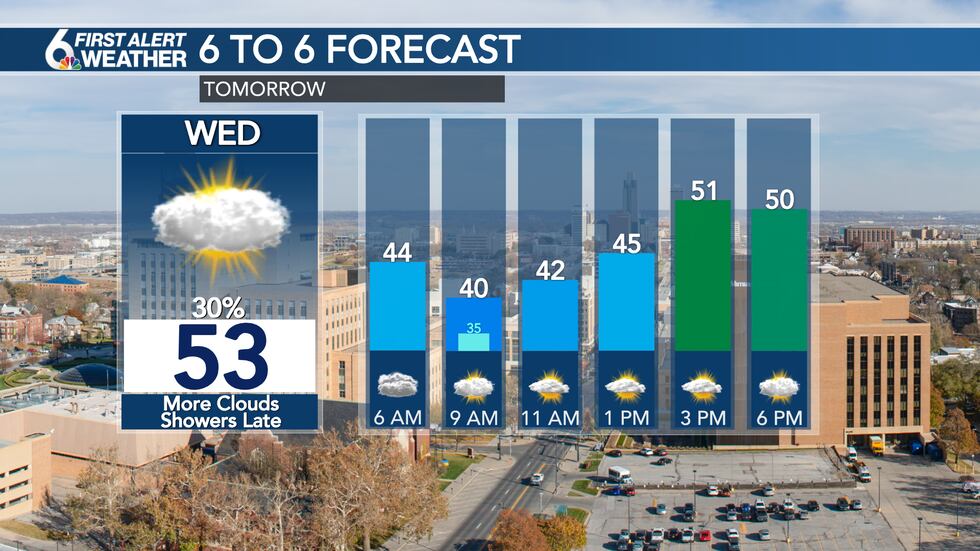 Most of the day will be dry, rain chances really start to increase after dark. The best chances for showers will come after 8pm, with hit and miss showers for most of the overnight. An isolated rumble of thunder is possible, mainly in southeast Nebraska and far southern Iowa. Some snowflakes could mix in across far northeastern Nebraska and northern Iowa, but little to no impacts are expected. Showers should be moving out by early Thursday morning.
Clouds stick around on Thursday keeping us cooler, but more sunshine returns on Friday helping to push temperatures back into the 50s. Another mild day is expected to start the weekend, but shower chances return Saturday night, and again Sunday night. A little wintry mix is possible Sunday night as well, but right now accumulating snow is not expected. Generally below average temperatures in the upper 40s to mid-50s will continue right on into next week.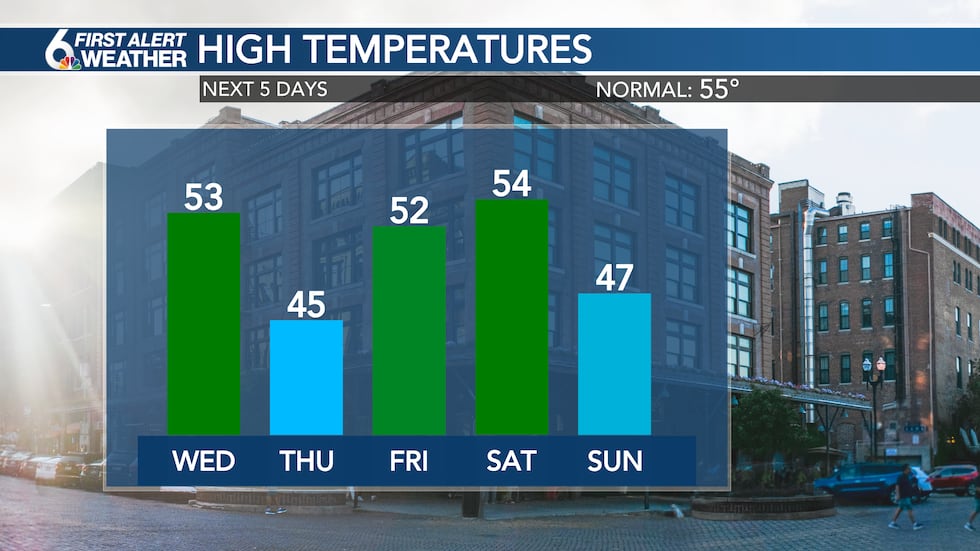 Copyright 2022 WOWT. All rights reserved.