David's 6 First Alert Forecast - Beautiful evening, spotty showers Tuesday
Published: Mar. 20, 2023 at 3:59 PM CDT
OMAHA, Neb. (WOWT) - Sunny skies and lighter afternoon winds helped ring in a great start to Spring with temperatures in the upper 50s to around 60 in the Omaha metro. Highs actually coming in a few degrees above average for this time of year. A few more clouds will roll in this evening, but temperatures will stay mild for most of the area. We'll stay in the 50s through 8pm, falling into the 40s after sunset. Overnight lows will not be nearly as chilly, only falling into the upper 30s to around 40 for most of the area as clouds increase through the night.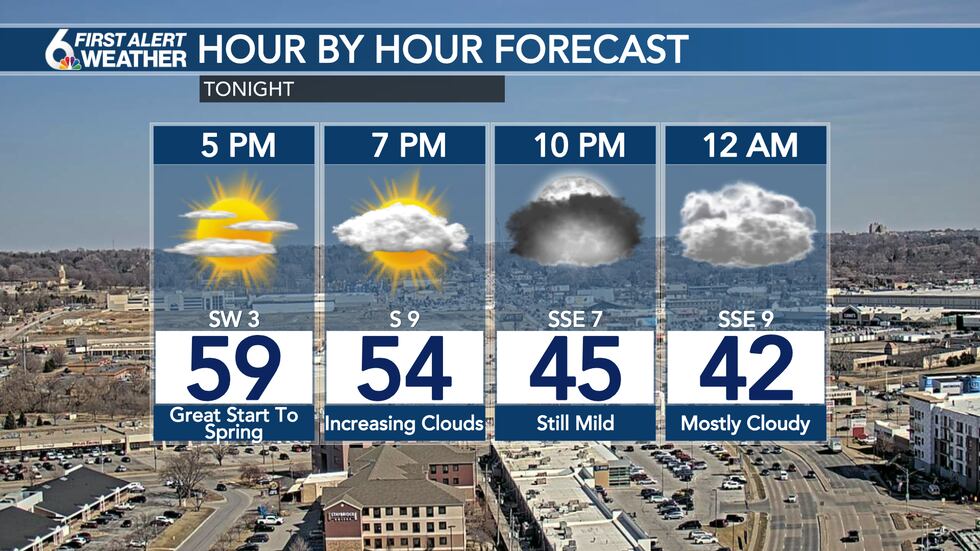 Tuesday will feature more cloud cover and slightly cooler temperatures. It will not be anywhere near as cold as it was over the weekend, but most of the day will be in the 40s. There may be a bit of sunshine in the morning, but otherwise expect more clouds than sun through the day. By the afternoon, a few spotty showers will be possible, especially to the south of the metro. Moisture is fairly limited with this system, so I do not expect a washout, and many areas may end up staying dry.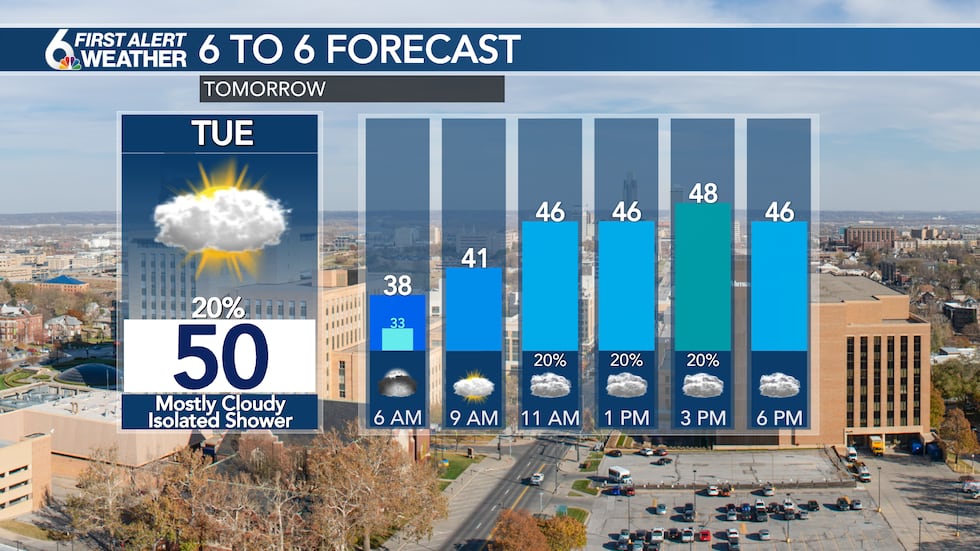 A little more sunshine is expected on Wednesday helping to push temperatures back into the mid-50s. However, another quick moving system will bring a chance for some light showers to the area Wednesday evening and Wednesday night. It may be cold enough to mix in a few snow showers across northeast Nebraska and northern Iowa, but it should stay rain here in the metro overnight. The showers push out of the area by Thursday morning.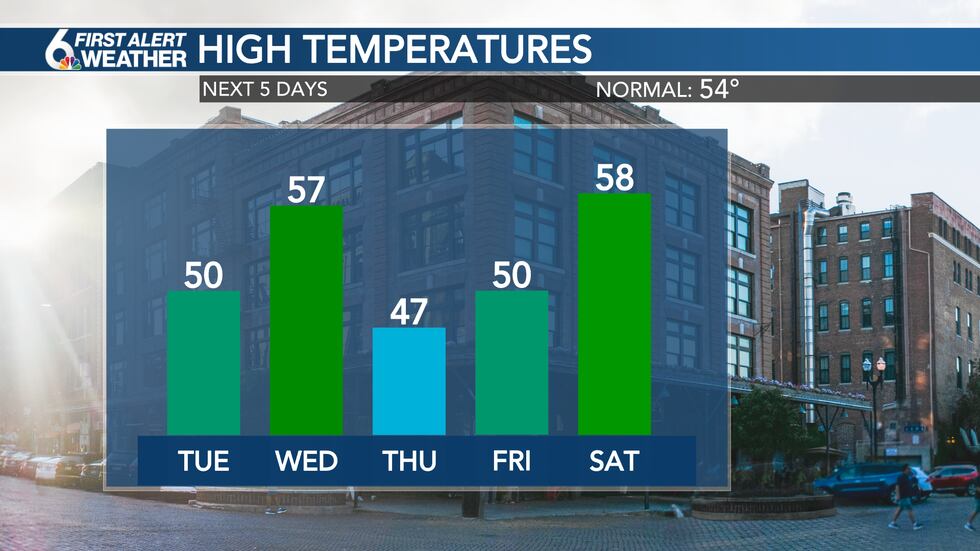 More ups and downs in the temperatures as we head into the weekend, but overall we say on the mild side for this time of year with highs in the 40s and 50s. Another storm system will move into the area over the upcoming weekend, bringing a chance for rain and possibly a wintry mix by Sunday night.
Copyright 2022 WOWT. All rights reserved.