Mississippi State beats Creighton 81-66 in NCAA Tournament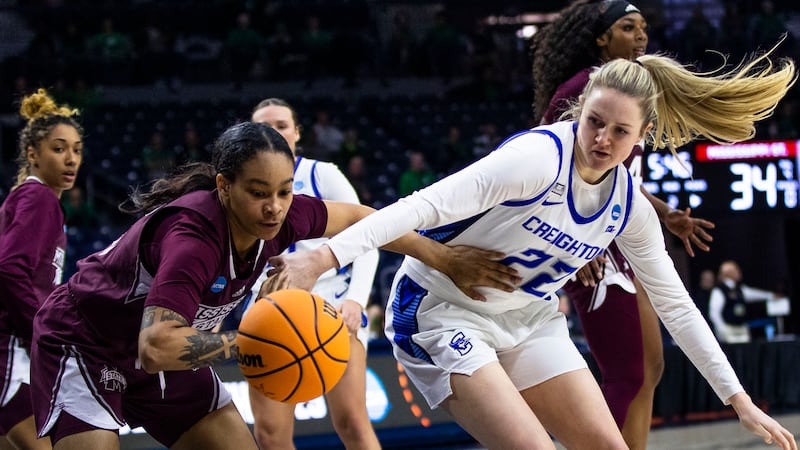 Published: Mar. 17, 2023 at 11:08 PM CDT
OMAHA, Neb. (WOWT) - The Bulldogs led wire-to-wire in South Bend beating the Bluejays 81-66 in the first round of the NCAA Tournament. Creighton finishes the season 22-9. The Bulldogs were hitting shots through the whole game and it took the Jays too long to find their groove. Mississippi State had five first-quarter three-pointers.
Creighton ran into a drought early in the third quarter, the Jays started the half shooting only connecting on two of 24 shots, the fourth quarter was good but it was too late after trailing by as many as 23 points. Lauren Jensen scored a game-high 22 points.
Copyright 2023 WOWT. All rights reserved.