Rain changes to snow Thursday with dropping temps and blustery afternoon winds
Published: Mar. 16, 2023 at 5:05 AM CDT
OMAHA, Neb. (WOWT) - A strong front will push into the area and bring big changes along with it.
Rain falls during the early morning hours with cold air rushing in as the morning goes along.
The morning commute should be wet but otherwise good.
A change to snow begins in the metro as we get close to 10 AM and snow continues to fall into the early afternoon.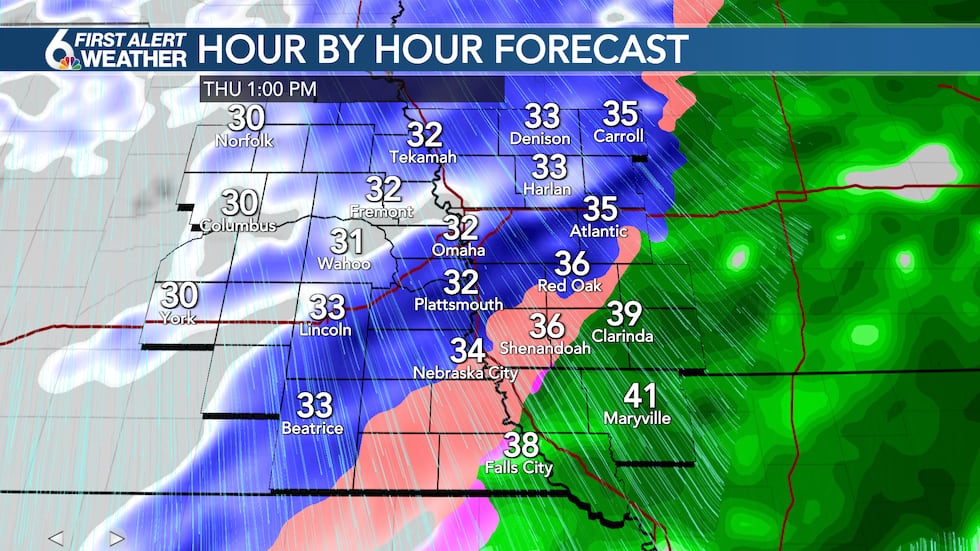 Areas northwest of the metro see the change take place sooner, leading to higher totals in the 4-6 inch range as you get close to Norfolk.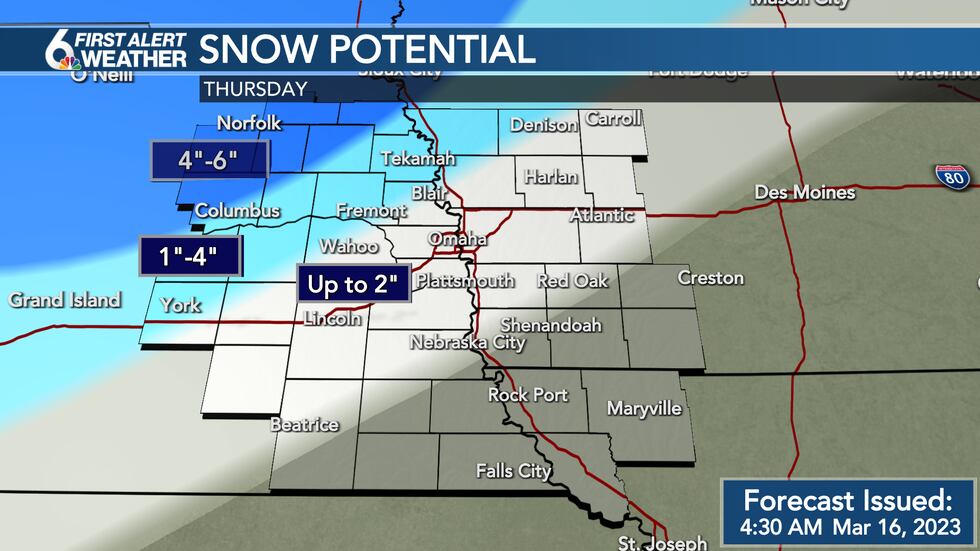 Near the metro, many spots see around an inch or less with an isolated spot getting close to two inches, especially as you move closer to Wahoo and Fremont.
As the snow is wrapping up in the afternoon, winds will become very strong with gusts up to 50 miles per hour possible.
Temperatures will be near 30 degrees and, with the winds factored in, wind chills will be in the low teens.
Friday brings us highs in the mid 30s with gusts up over 30 miles per hour possible.
A few spotty flurries or snow showers will be possible, mainly in the afternoon and early evening.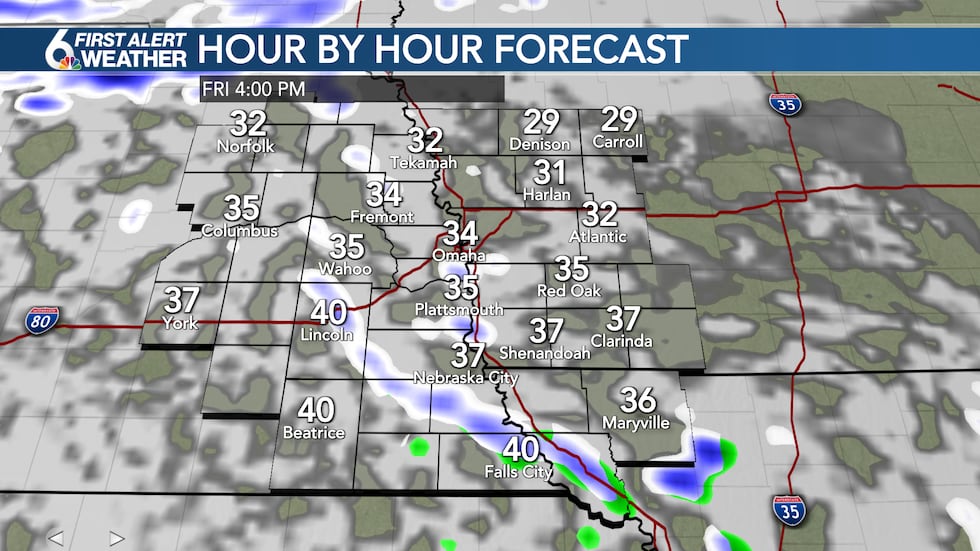 Little to no accumulation is expected.
Temperatures stay chilly through the weekend with highs only in the 20s and Sunday highs in the 30s.
There will be some improvement next week with a return to the 50s likely by Tuesday.
Shower chances will return as we head into the middle of the week.
Copyright 2023 WOWT. All rights reserved.