Warm and windy Wednesday before strong front brings dropping temps, rain to snow mixture Thursday
Published: Mar. 15, 2023 at 5:08 AM CDT
OMAHA, Neb. (WOWT) - Temperatures will be running much warmer throughout our Wednesday with southerly winds helping out.
After starting off in the 30s, we quickly climb through the morning and end up in the low 60s by the afternoon.
We will see a mix of sun and cloud cover overhead.
Winds will gust up to 40 miles per hour during the afternoon and early evening.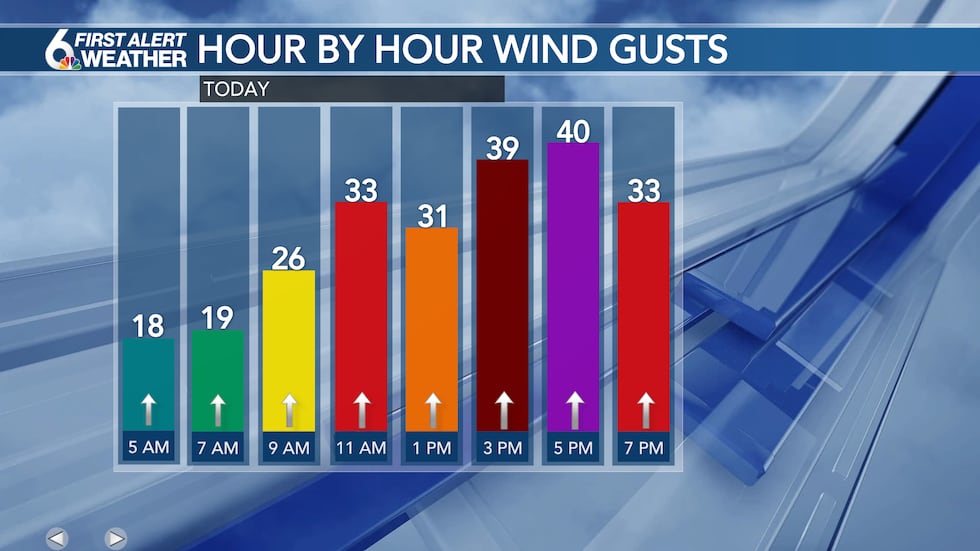 The wind will back off a bit overnight with cloud cover rolling in.
As we get close to dawn, some drizzle will be possible before a steady cold rain begins.
Temperatures will start off near 40 degrees, then slide as the day goes on into the upper 20s by the afternoon.
With the colder air moving in, the rain will change to snow during the late morning.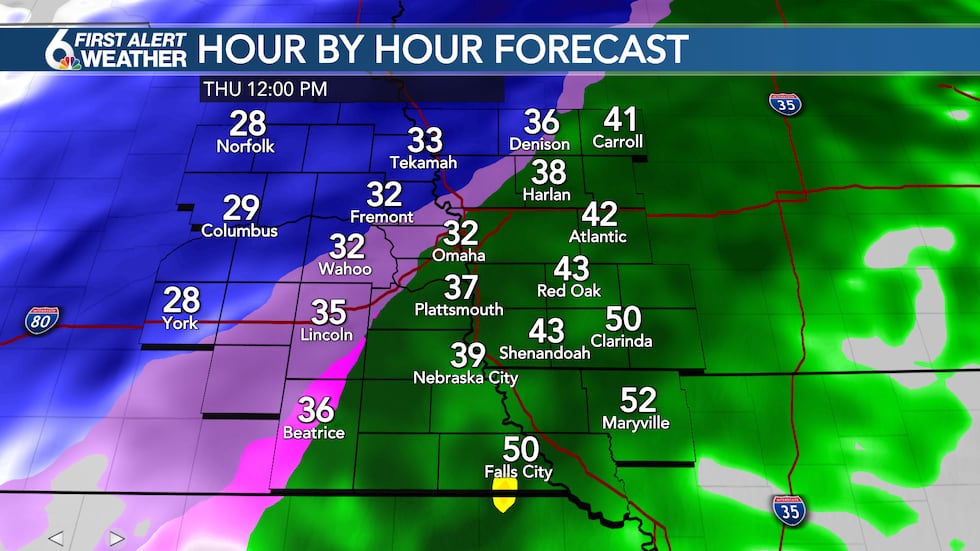 There will be a few hours in the metro where snow falls before we start to wind down the precipitation in the mid-afternoon.
An inch or less of snow falls for most of the metro with some spots further west closer to two inches.
As you get closer to Norfolk, four to seven inches look to fall.
The middle of the day is when the wind ramps up out of the northwest with gusts that could top 45 miles per hour into the evening.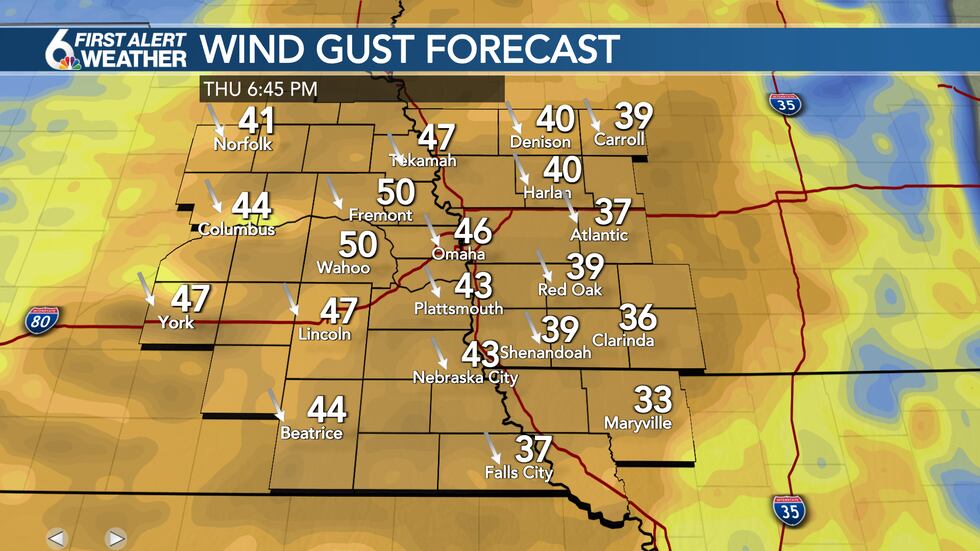 Friday gives us a mostly cloudy sky with winds staying breezy and highs near the freezing mark.
A few flurries will be possible as well.
Temperatures bottom out Saturday with morning lows in the low teens and highs in the mid 20s.
We will slowly climb as next week goes on with a return to the 50s by the middle of the week.
The next chance of precipitation comes with some showers on Thursday.
Copyright 2023 WOWT. All rights reserved.