Rusty's 6 First Alert Forecast - Warmer Wednesday ahead before a Thursday snow chance
Published: Mar. 1, 2023 at 5:03 AM CST
OMAHA, Neb. (WOWT) - Sunshine will greet you out the door today and stick with us into the afternoon as well. We'll make a run at 50 degrees before some high clouds roll in later this afternoon.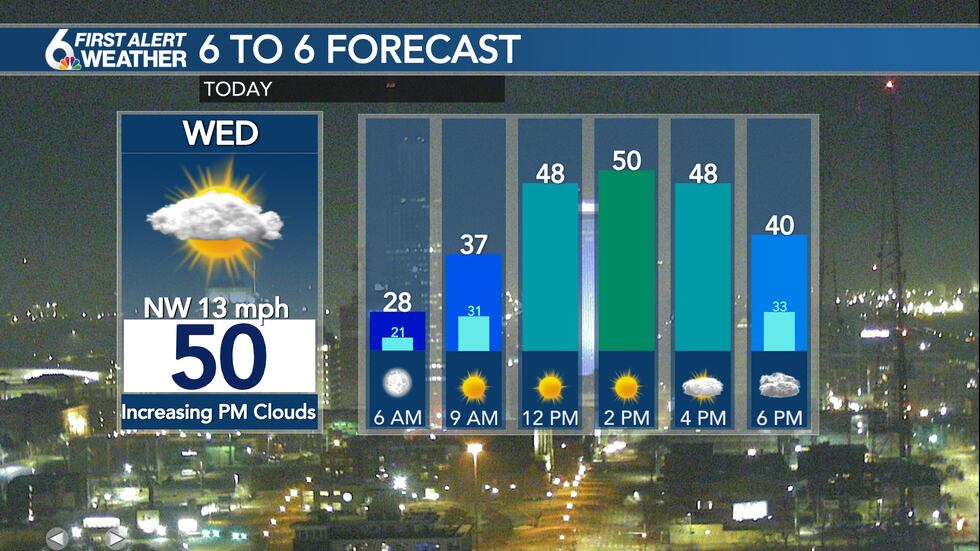 There will be a bit more of a breeze on the way by the afternoon too with northwest wind gusts up to 30 mph possible at times.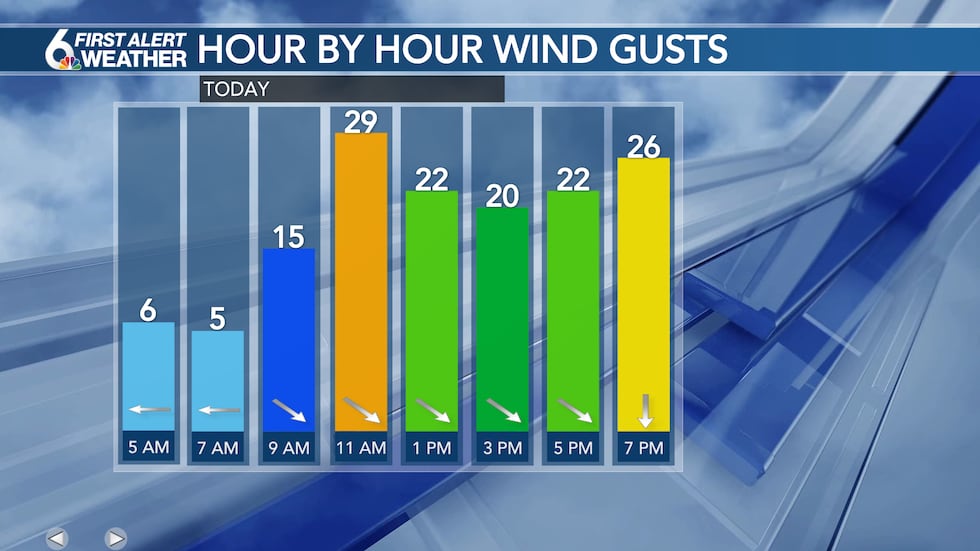 The clouds that increase tonight will be with us pretty much all day Thursday and try to give us a little snow in the area. The majority of any snow will be light and will end up falling south of I-80. A little bit could get as far north as I-80 especially during the morning and early afternoon. Overall less than one inch is likely for those that see snow as the bulk of the snow stays well south.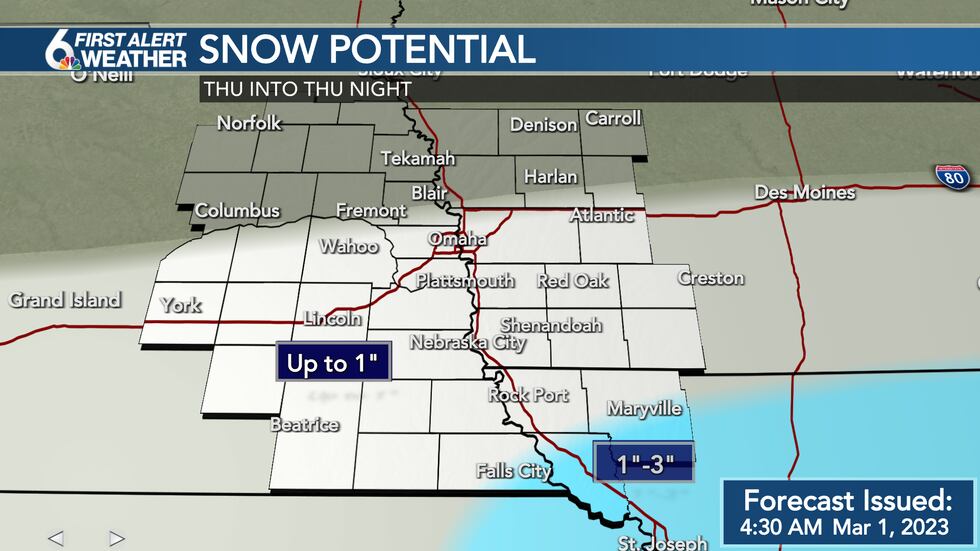 I expect many of us to miss out on snow entirely from this one though. By far the heaviest snow will be south in Kansas & Missouri. This should be a rather low impact event for most of us.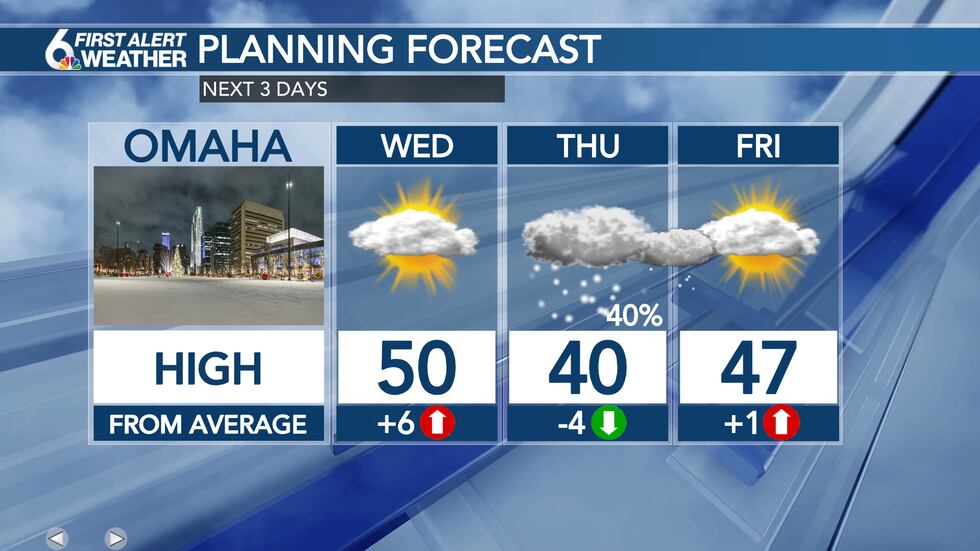 Copyright 2022 WOWT. All rights reserved.