Rusty's 6 First Alert Forecast - More clouds with a few showers later this afternoon
Published: Feb. 28, 2023 at 5:03 AM CST
OMAHA, Neb. (WOWT) - Clouds are filling in this morning helping to keep our temps in the upper 20s before the sun rises on this Tuesday. Those clouds will try to spit out a few showers early this afternoon but there likely won't be many on the map and they'll zip north quickly.
More clouds will be in place for the area today too so that will keep our highs in the 40s. Thankfully the wind will be lighter this afternoon with gusts to 20 mph at most from the south.
A little more sunshine is likely Wednesday and that will lead to a little more warming. Highs in the upper 40s will feel a bit better.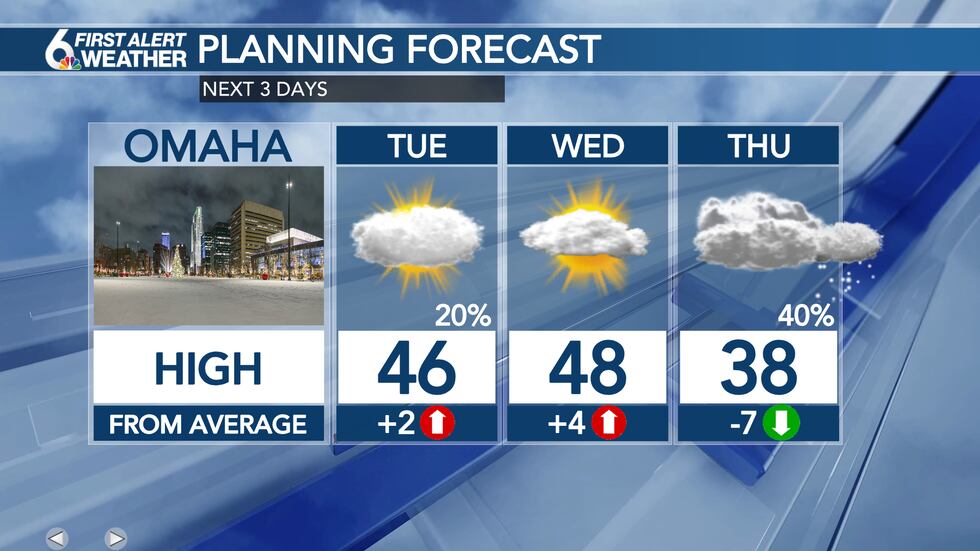 A storm system is still set to move south of our area Thursday but has trended a little farther north closer to us. That has increased the odds of seeing a little snow, especially south of I-80. It would most likely be in the evening and overnight. As of now it doesn't look to cause big impacts in our area but it bears watching given the recent trends.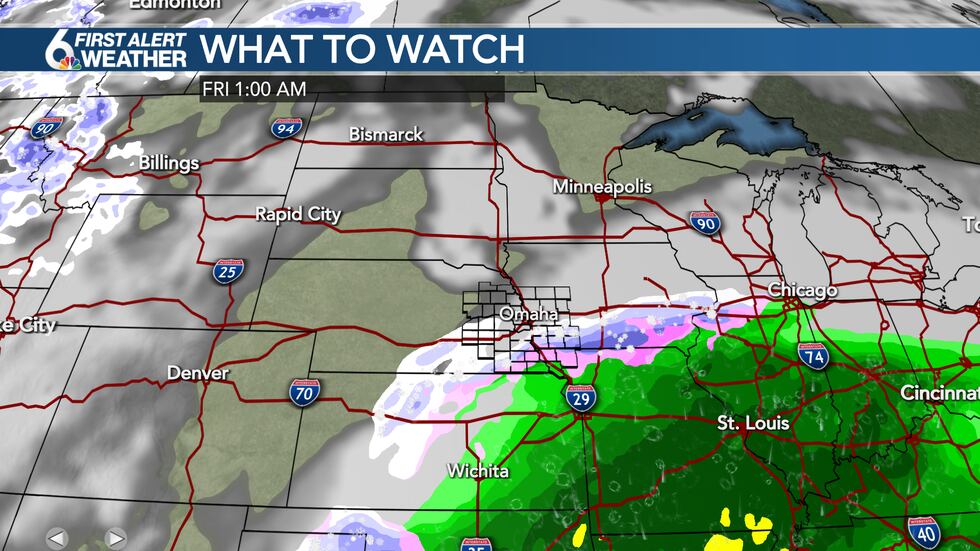 Copyright 2022 WOWT. All rights reserved.