Rusty's 6 First Alert Forecast - Mild today before some night time rain and storms
Published: Feb. 26, 2023 at 7:33 AM CST
OMAHA, Neb. (WOWT) - The chilly start to the day will turn into a mild afternoon. Highs in the 50s are likely but they will happen a bit earlier in the day, likely around 1-2pm. Thicker low clouds will move in and cause temps to cool a bit after that.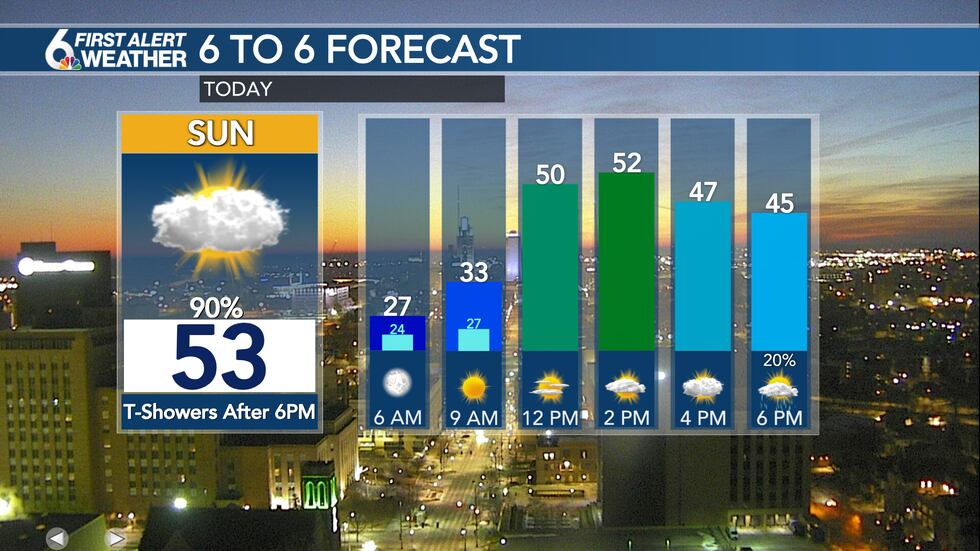 Wind gusts will pick up into the afternoon too with gusts to 30 mph likely. That will happen as the clouds increase too.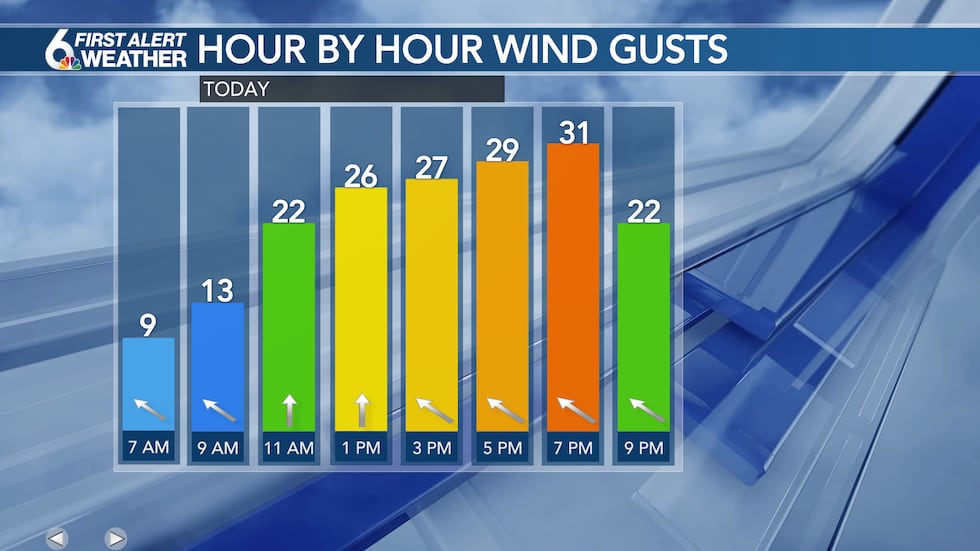 After 6pm tonight, rain showers will move in from the south and southwest That will fill up the radar with some much needed rain. A few storms are possible tonight as well. The biggest risks from the storms would be small hail and some heavy downpours that increase runoff due to the frozen ground.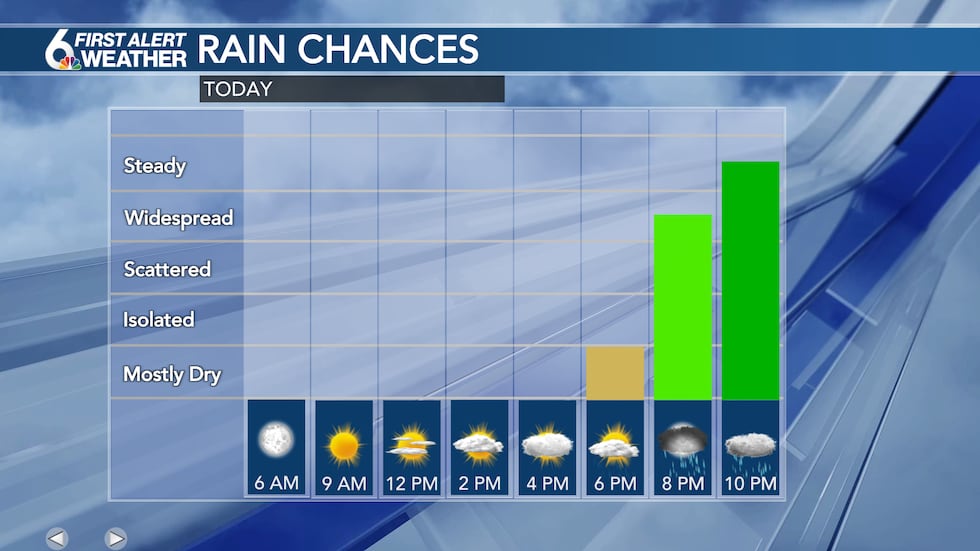 Overall a good 0.5″ to 1.5″ of rain is likely in the area with some isolated 2″ totals possible in Western Iowa. Here are two models outcomes that make the most sense.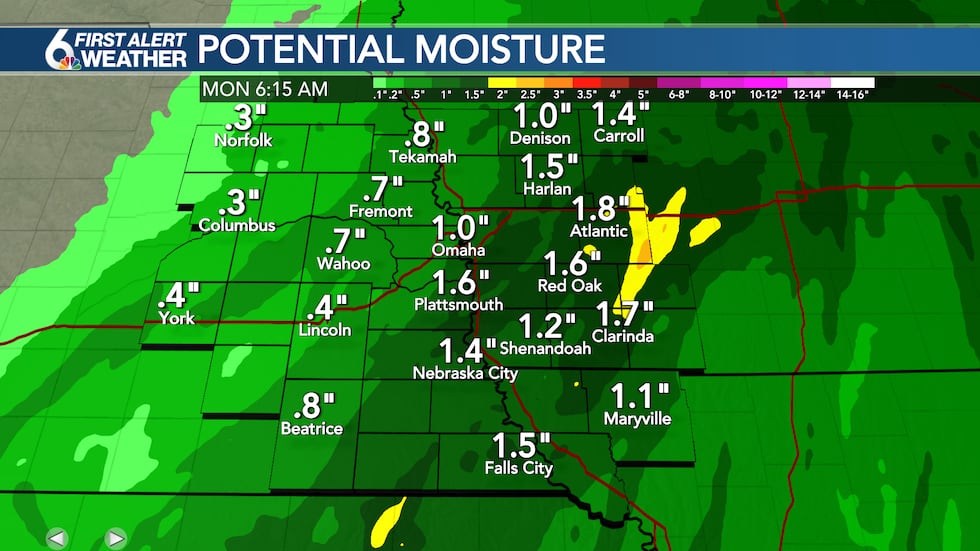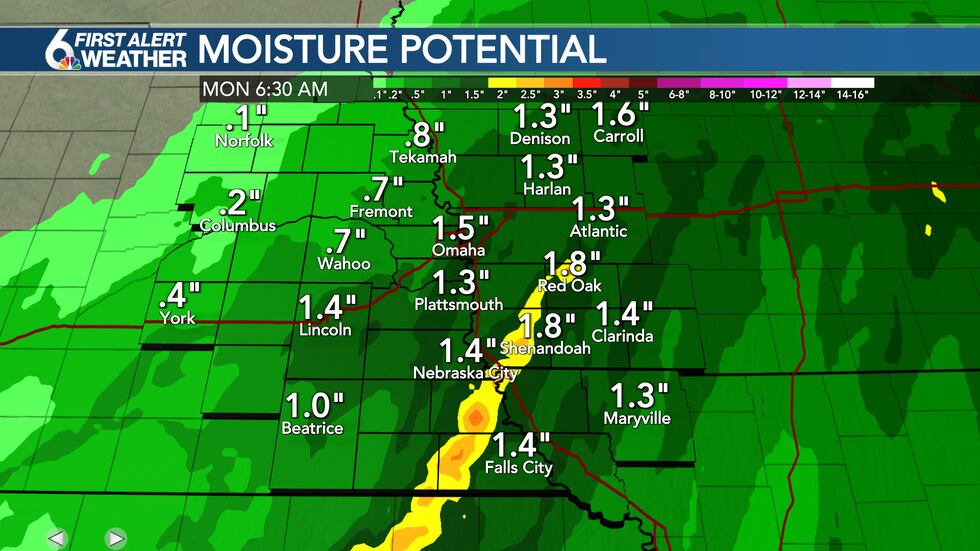 Rain will move out before 7am Monday leaving with clouds and wind. We should be able to break out into sunshine by the afternoon though.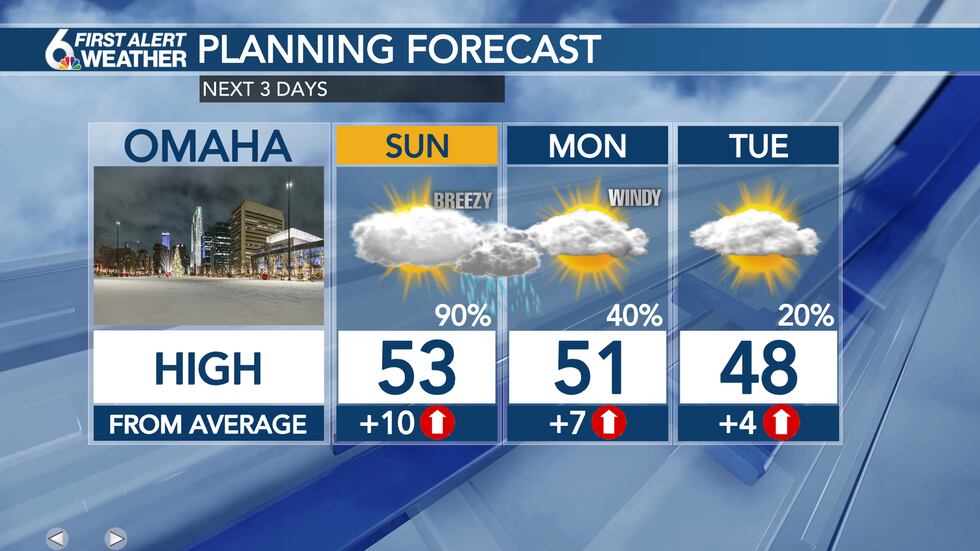 Copyright 2022 WOWT. All rights reserved.