6 First Alert Weather Day: Icy for the Wednesday PM commute into Thursday
Published: Feb. 20, 2023 at 8:17 AM CST
|
Updated: Feb. 22, 2023 at 3:09 PM CST
OMAHA, Neb. (WOWT) - With colder conditions in place Wednesday afternoon and freezing drizzle we've extended our 6 First Alert Weather Day coverage through the Wednesday PM commute and it will continue into Thursday morning.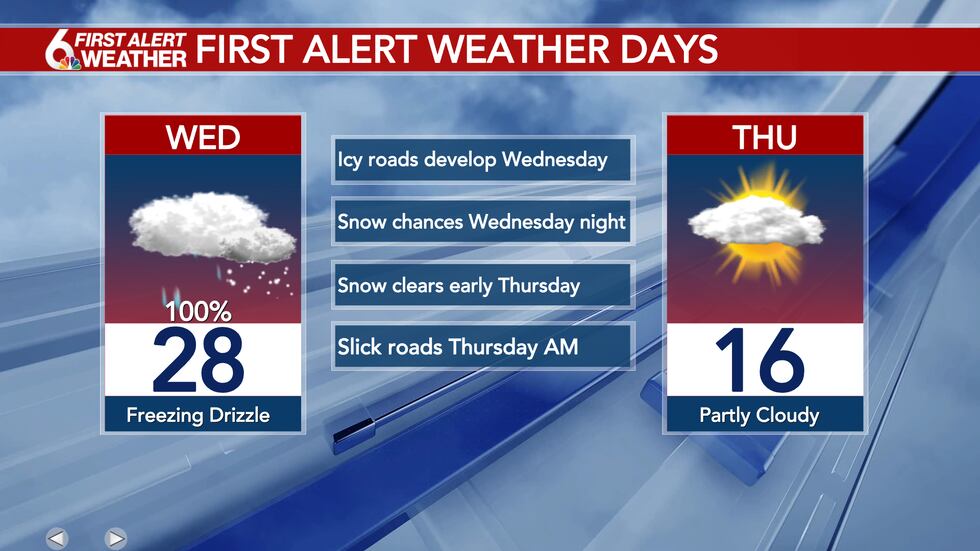 Light freezing drizzle is expected to continue through 6 PM Wednesday evening. Icy conditions will develop with cold conditions in place region wide... plan on icy overpasses for the evenign commute and increasing slick spots as temperatures continue to fall through the night.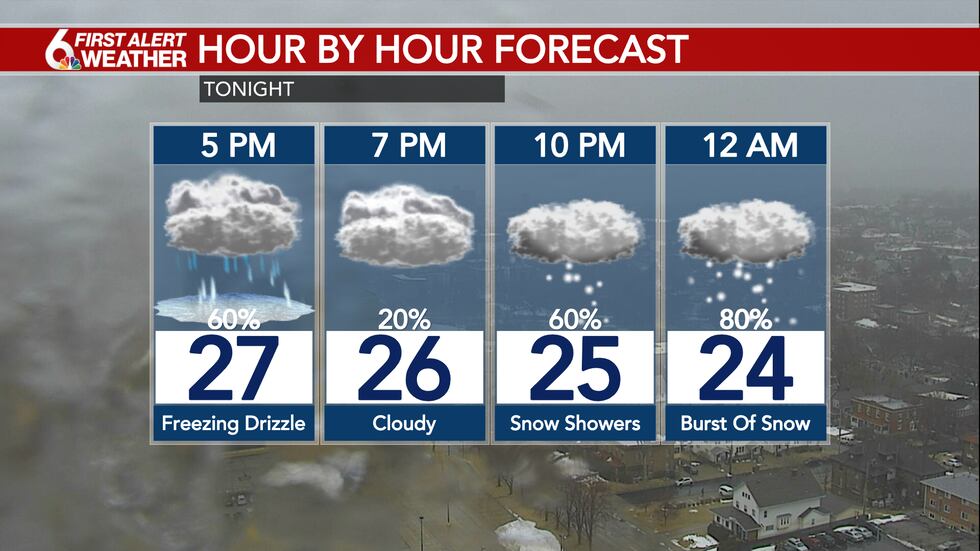 The best chance for snow will come with a burst of precipitation expected to arrive around 10PM to Midnight. That lasts a few hours and clears up around 3-4AM Thursday. Snow amounts will generally be less than 1 inch in the metro. Most of that snow falls before 3am with little to no snow falling by the time the drive start Thursday morning. Temperatures will start in the 20s around Midnight and fall into the teens or even single digits by the morning drive. Throw in wind gusts to 40 mph and it likely won't be a great morning commute, especially in wide open areas. Wind chills will likely fall below zero.
The heaviest snow will be north of the metro with this one. There highest snow amounts will likely be near Norfolk and Wayne in our area.
Temperatures will fall from the 20s into the teens and stay there into the afternoon Thursday. Northwest wind gusts up to 40 mph will drive wind chills into the single digits below zero as well. There won't be much snow but any bit that falls will try blow across the roads in open areas. Wind chills will be in the -10 to -15 range by Friday morning with lighter wind.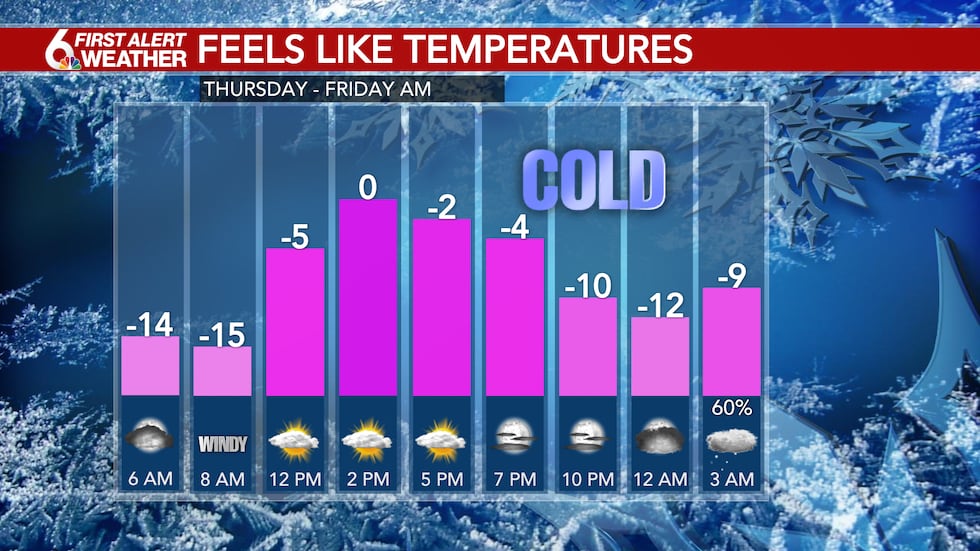 Copyright 2023 WOWT. All rights reserved.