South Dakota governor signs trans youth health care ban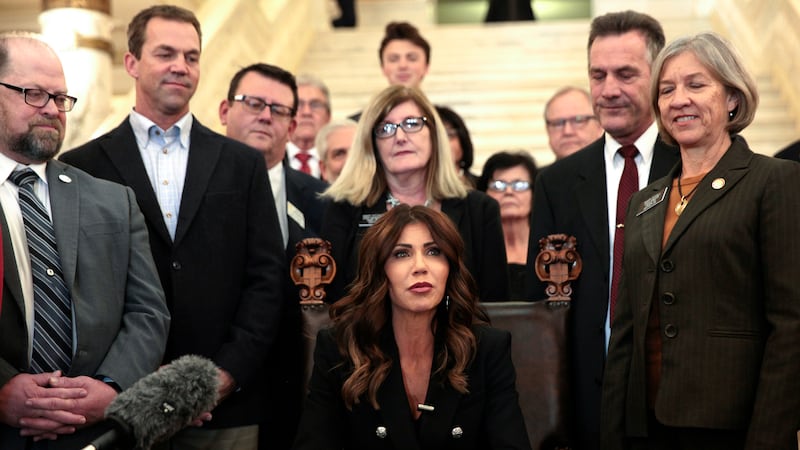 Published: Feb. 14, 2023 at 10:26 AM CST
PIERRE, S.D. (AP) — South Dakota Gov. Kristi Noem signed a bill on Monday that prohibits gender-affirming care for transgender people under the age of 18.
The bill, which was strongly supported by the Republican governor, bans the prescription of puberty blockers, cross-sex hormones and gender-affirming surgery for minors. Health care providers who violate the new law, which takes effect July 1, risk civil suits and losing their professional or occupational licenses.
South Dakota was among more than two dozen conservative states considering similar measures this year.
Opponents of the bill, including health care providers, legal advocates and transgender youth, had argued that such bans help young people psychologically and reduce the risk of suicide among minor young people. They also contended it was government overreach into healthcare decisions and infringed on patients' civil rights.
Supporters of the bill said it protected young people from making medical decisions that could harm them for the rest of their lives.
Copyright 2023 The Associated Press. All rights reserved.