Emily's 6 First Alert Forecast: Chilly again Friday, warmer by the weekend
Published: Feb. 2, 2023 at 6:35 PM CST
OMAHA, Neb. (WOWT) - Our latest cold front has brought in a chill for our Thursday! Temperatures continue to plummet tonight and will eventually wind up below zero to the single digits by Friday morning. When you factor in a breeze, it will feel even colder!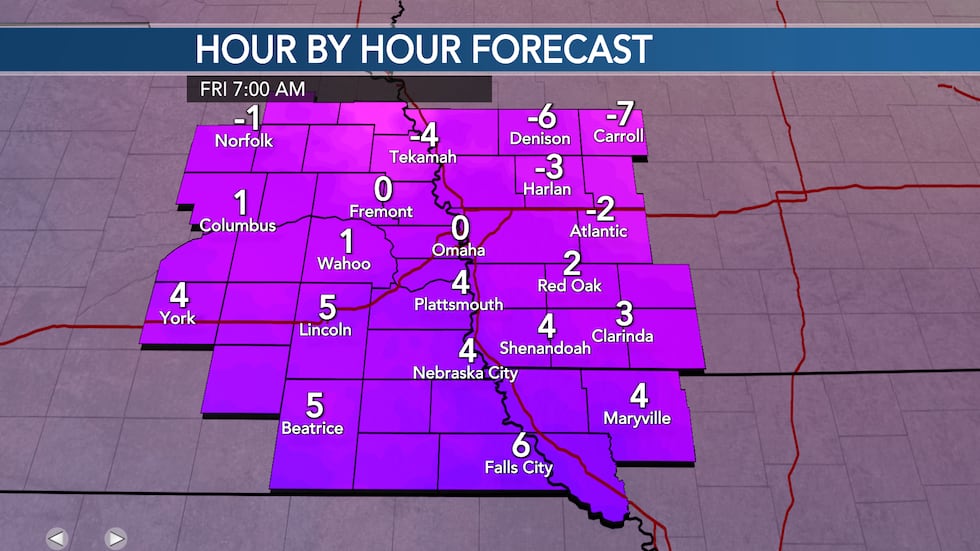 Winds shift from the S on Friday but come a bit too late in the day to provide much warming... we'll sit in the upper 20s for the afternoon. The day brings plenty of sun but also returning breezes making it feel more like the teens.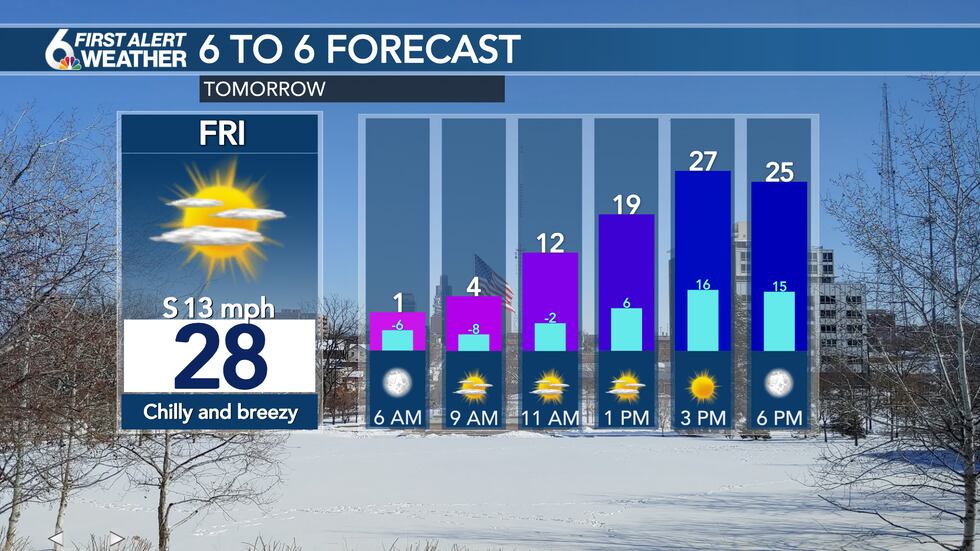 A ridge of high pressure makes a difference for us by the weekend! As that builds in from the W we make the climb into the mid to upper 40s to low 50s Saturday and Sunday... We'll stay mild Monday.
Our next system passes just to our SE Monday providing only a slight chance of a shower in the Metro... we do cool behind it with a drop back to the low 40s.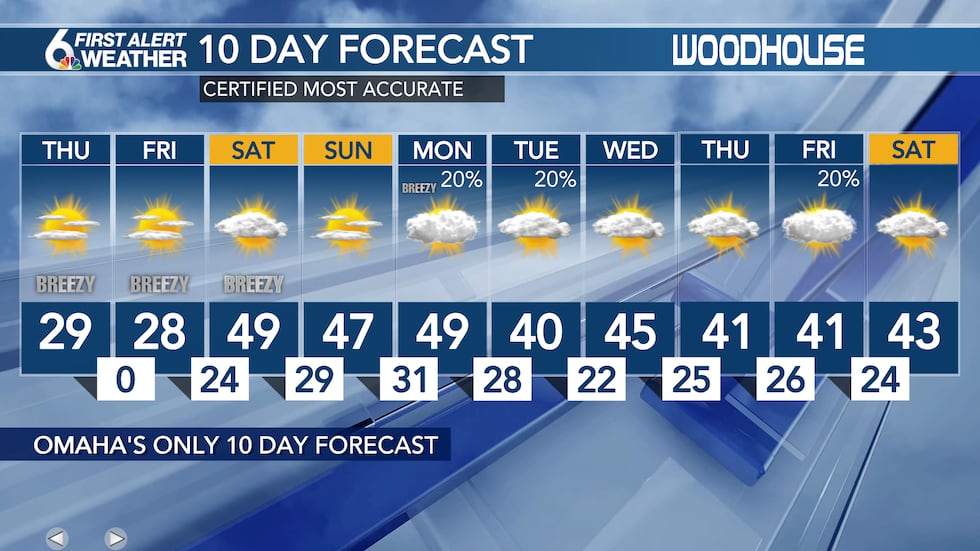 Copyright 2022 WOWT. All rights reserved.