Omaha Police share photos of armed bank robbers
First National Bank off 175th & Center was robbed at gunpoint Thursday
Published: Jan. 26, 2023 at 1:19 PM CST
|
Updated: Jan. 26, 2023 at 1:26 PM CST
OMAHA, Neb. (WOWT) - Omaha Police are looking for two people who robbed a First National Bank branch in west Omaha on Thursday.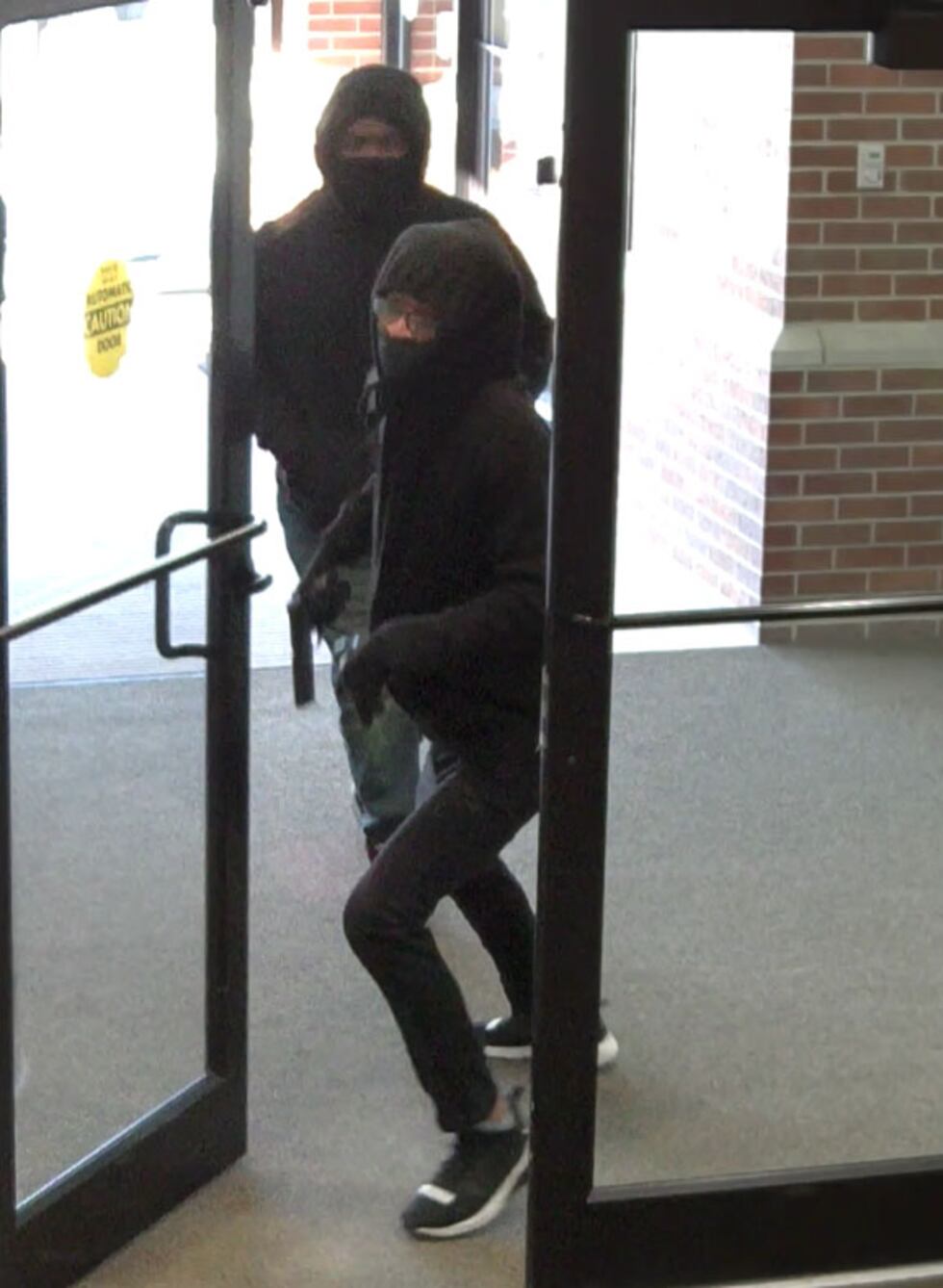 Officers were called to the bank off 175th Street and West Center Road just before 11:30 a.m. Thursday. Employees there told officers that two people entered the bank armed with handguns, assaulted several people, and demanded money, according to an OPD release.
Police said the suspects fled in a white minivan, which was found abandoned nearby, but "the suspects have not been located."
Officers were still at the scene around 1 p.m.
As OPD continues its investigation, they are encouraging anyone with information about the robbery to contact Omaha Crime Stoppers at 402-444-STOP or submit a tip online at omahacrimestoppers.org or via the P3 Tips mobile app.
"Tips leading to the arrest of bank robbery suspects are eligible for a $20,000 reward," the release states.
First National Bank of Omaha issued a statement Thursday afternoon:
"The safety and security of our employees and customers is always our primary concern. We can confirm that while no shots were fired, we did have two employees injured during a robbery attempt today. They are receiving medical attention at the hospital. Our branch at 175th and Center is closed until further notice as the investigation takes place and we provide needed support for our branch staff."
—
This is a developing story. Stay with 6 News for updates.
Copyright 2023 WOWT. All rights reserved.