Rusty's 6 First Alert Forecast - Some fog then more clouds as we warm a bit more
Published: Jan. 24, 2023 at 5:08 AM CST
|
Updated: Jan. 24, 2023 at 5:09 AM CST
OMAHA, Neb. (WOWT) - Areas of fog are out there in a few spots to start the day but so far it isn't that widespread. It is dense in some spots though so vigilant. We'll end up with mostly cloudy skies again today but should still be able to warm into the upper 30s.
Thankfully not much of a breeze today with south winds at 5-15 mph. The wind will switch overnight and pick up some for Wednesday. A northwest breeze up to 30 mph is likely, ushering in some colder air for the day under the thicker clouds.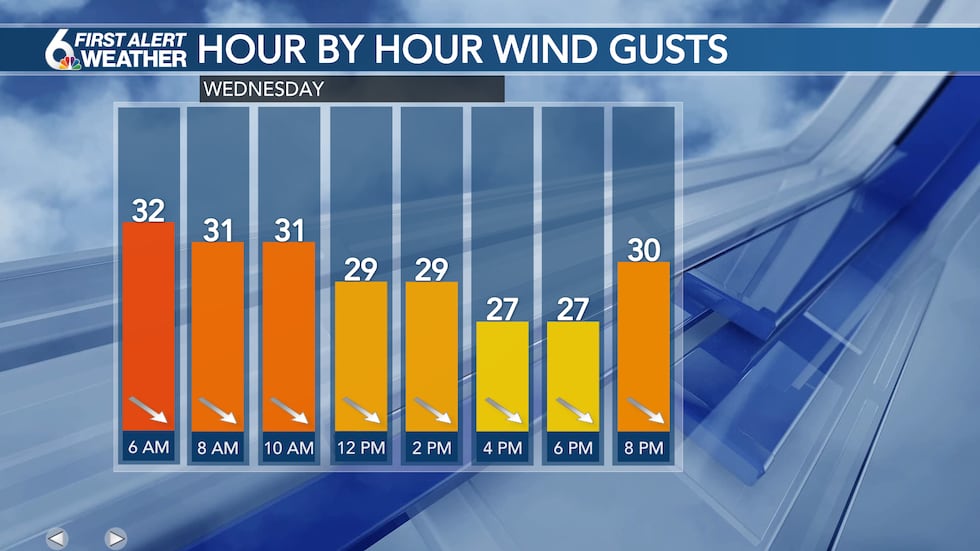 Highs in the 20s will be what most of us see with that breeze and the clouds.
Thursday is likely to be cold as well with less wind. Highs will try to return to near 30 degrees though.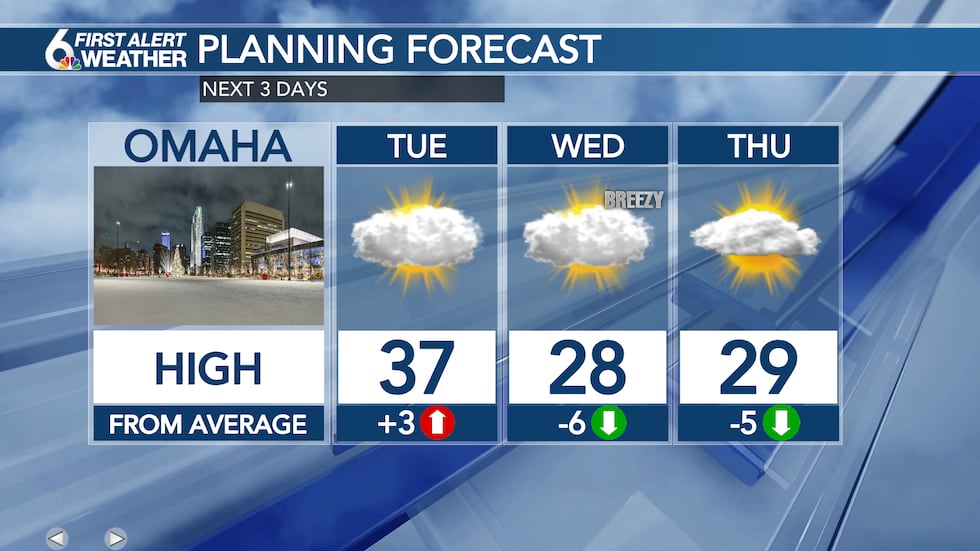 Keep an eye on the weekend. Saturday when our next chance of snow moves through. As of now it looks to bring the heaviest snow north of the metro but it also drags in some much colder air behind it.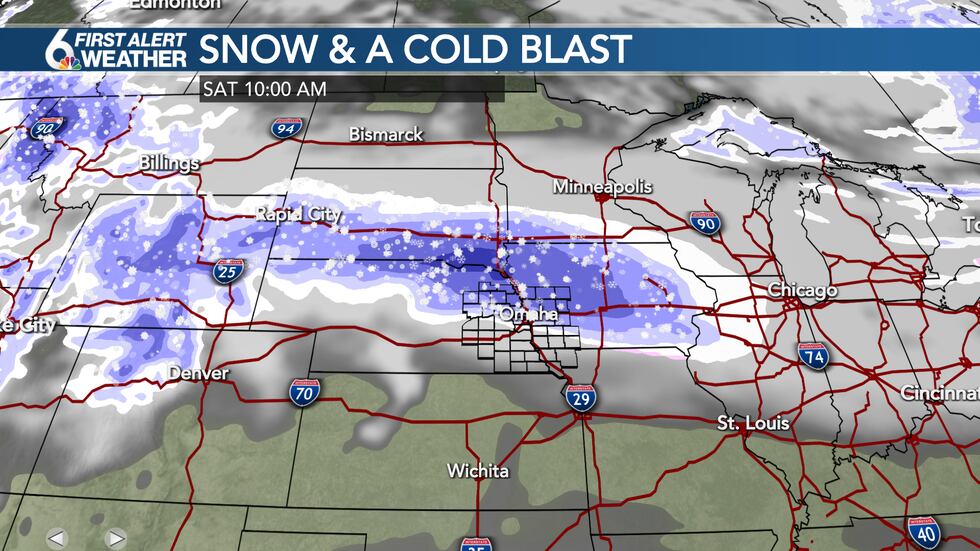 Copyright 2022 WOWT. All rights reserved.