Two killed in Nemaha County Plane Crash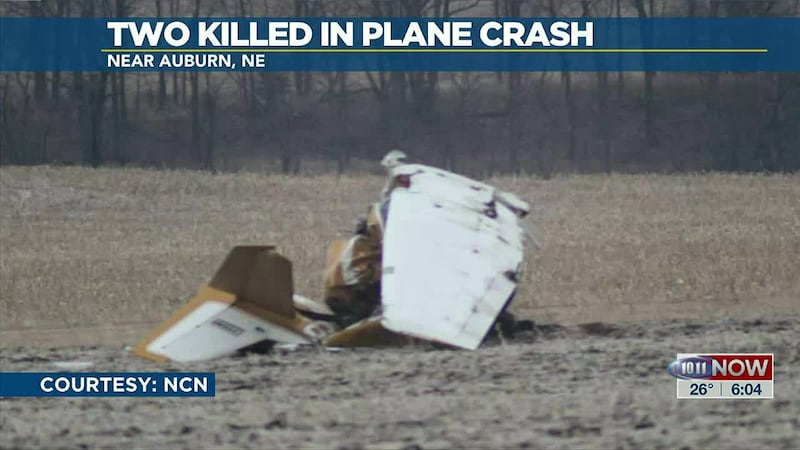 Published: Jan. 12, 2023 at 11:01 AM CST
|
Updated: Jan. 12, 2023 at 11:19 AM CST
KEARNEY, Neb. (KSNB) - Two people killed in a plane crash in eastern Nebraska Wednesday have been identified. They are Dustan Biegler, 41 of Valparaiso and Colton Hill, 24 of Kearney.
The accident happened Wednesday night after the plane did not return from a flight that started at the Lincoln airport.
Nemaha County sheriff's deputies found the wreckage of a small plane just south of the Auburn airport.
On Thursday, the University of Nebraska-Kearney said Hill was a former baseball player at the University and issued this statement:
"Colton Hill, 24, died Wednesday night in a plane crash near Auburn, Nebraska. One other person also died. The plane departed Lincoln for Auburn and was to return to Lincoln, according to the Nemaha County Sheriff's office. Authorities found the wreckage at 11 p.m. Wednesday about one mile south of the Auburn airport.
"The UNK family offers our heartfelt condolences to Colton's family and friends. Colton was a visible member of our campus and the Kearney and UNK Aviation communities. He will be missed. We are saddened and share in your grieving."
A Kearney High School graduate, Colton graduated from UNK in May 2022 with an Aviation Systems Management degree with an emphasis in flight operations. He was also a pitcher on the 2018 Loper baseball team.
Representatives from UNK Student Health and Counseling are available to individuals who would like to talk with someone. Visit the counseling center in room 144 of the Memorial Student Affairs Building or call 308.865.8248.
Faculty or staff who would like to talk with a counselor can also do so by calling Best Care at 402.354.8000, 800.666.8606 or 402.354.2710."
UNK also said Hill was a 2022 graduate.
The FAA and NTSB have been notified to investigate.
Copyright 2023 KSNB. All rights reserved.