Rusty's 6 First Alert Forecast - Mild start to a rather quiet week
Published: Jan. 9, 2023 at 4:54 AM CST
OMAHA, Neb. (WOWT) - Temperatures are in 20s for many of us this morning. By the numbers it is a warm morning and that will turn into a warmer afternoon. Highs in the upper 40s will feel very good with the filtered sunshine!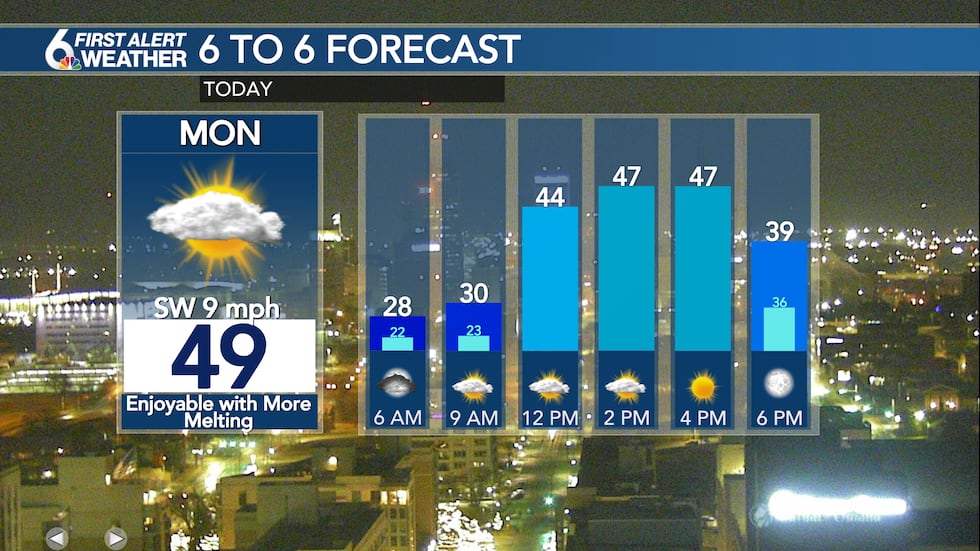 The south breeze will be a bit more noticeable today but will only gust to near 20 mph at most. It will help us warm as well.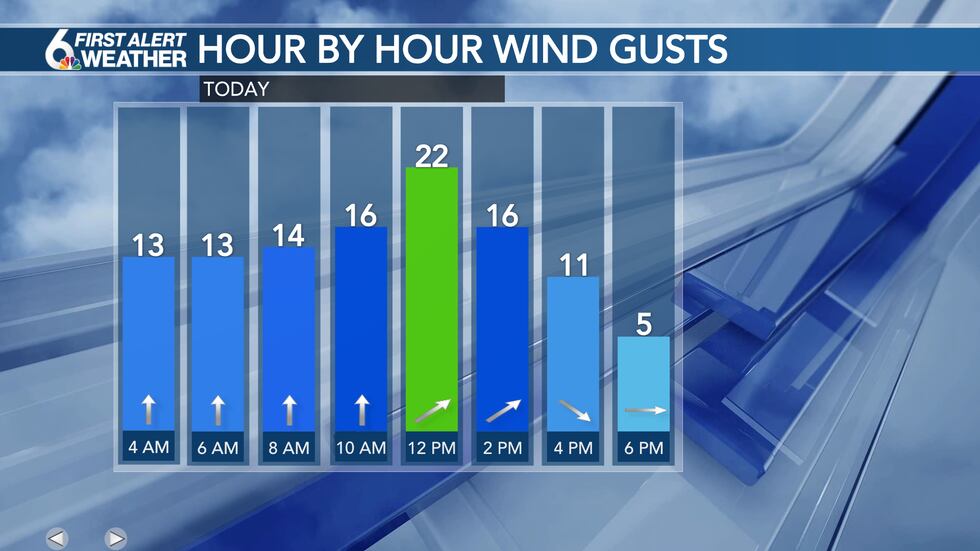 Tuesday should be just as warm with perhaps a few more clouds in the area. Clouds will thicken up Wednesday and keep us a bit cooler. That is all out ahead of our next chance of snow Wednesday night.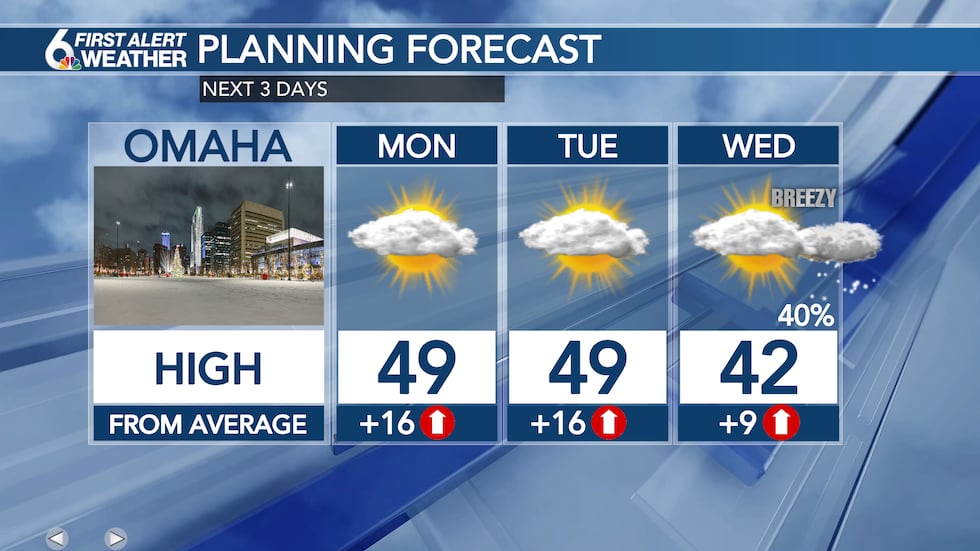 Right now the best threat of accumulating snow will be south of the metro. Models trends over the last 12-18 hrs have moved it a little farther north into our area so it bears watching to see if that trend will continue. I don't expect there to be any falling snow left by Thursday morning but a thin coating of snow could be on the ground for some to start the day. This is the forecast accumulation through 7 AM Thursday morning.
Highs in the 30s are likely behind this system so nothing incredibly cold is expected with this round.
Copyright 2022 WOWT. All rights reserved.