Emily's 6 First Alert Forecast: Windy Friday night as chilly air blows in for the weekend
Published: Dec. 2, 2022 at 6:20 PM CST
OMAHA, Neb. (WOWT) - Winds are strong Friday night as a cold front moves in from the NW. Gusts could reach as high as 55mph through the evening! For the Metro we'll be windiest up through 9PM with gradually lightening winds overnight.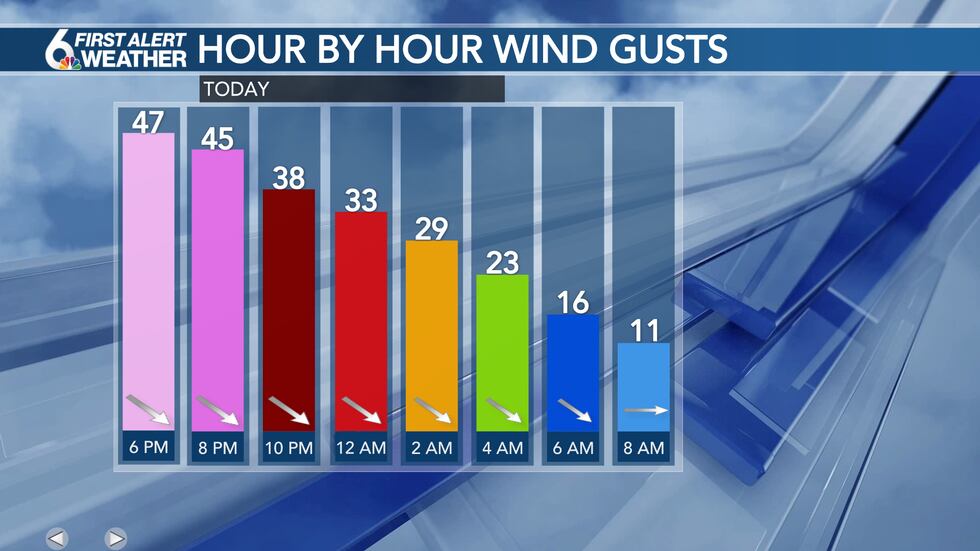 This leaves us with a quick drop in temperatures and significant wind chill, feeling more like the teens to single digits, through our Friday night. Temperatures fall to the teens by early Saturday with an overall chillier day ahead. Even with less wind it will be a chilly day with a warm up to 33 in the Metro.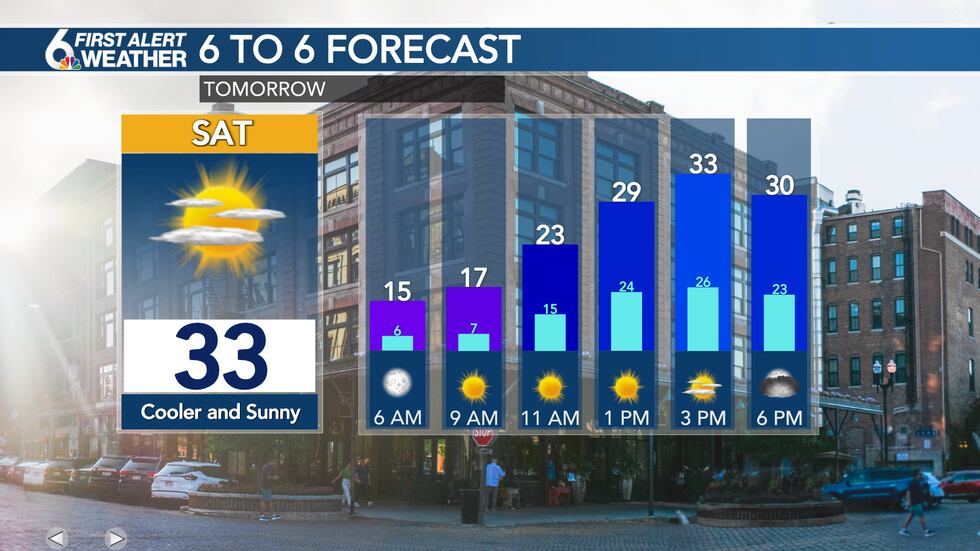 Sunday will be warmer with a high of 43, right about seasonal, and continued lighter winds. Another round of chilly air gets here Monday night, that could spark a few early flurries Tuesday and leave us with a cool down to the 30s.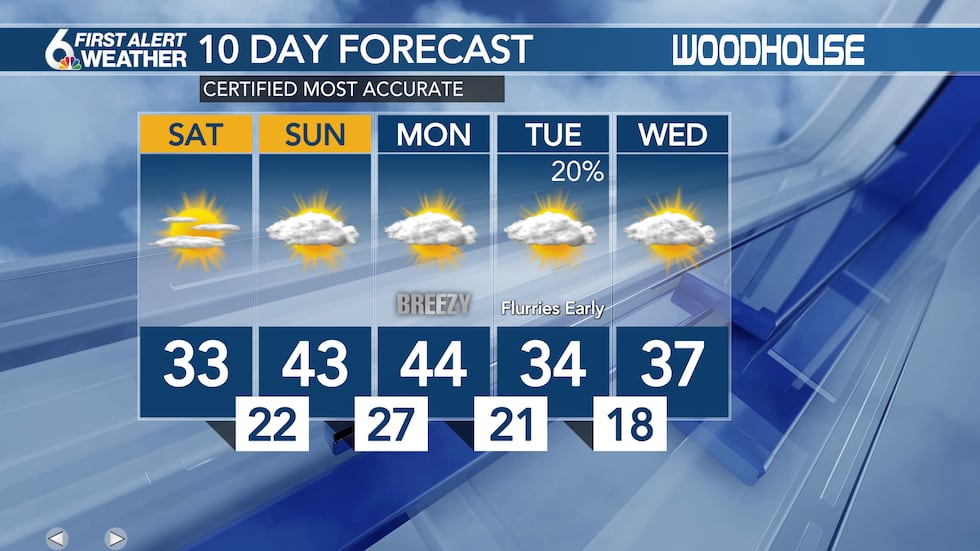 Copyright 2022 WOWT. All rights reserved.