Storm debris drop-off sites around the Omaha-metro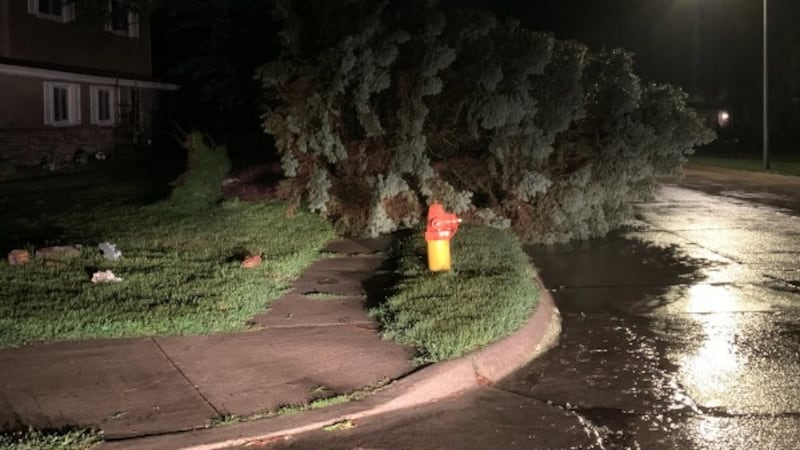 Published: Jul. 10, 2021 at 7:56 AM CDT
OMAHA, Neb. (WOWT) - In the aftermath of severe storms around the Omaha-metro late Friday and into Saturday morning, cities (and the zoo!) have announced drop-off sites for damaged trees and debris.
The locations announced on Saturday by the City of Omaha are being extended through Wednesday, July 14.
Earlier on Saturday, the City of Omaha has added two new drop-off sites that will open from 2 p.m. to dusk.
In the morning, the city announced storm debris dropoff locations for damaged tree limbs and debris only:
Omaha's Henry Doorly Zoo is also accepting donations of tree branches daily from 9 a.m. to 5 p.m.
A joint site for both Papillion and La Vista is opening for storm debris. According to a release from the city of La Vista, a storm debris dumpsite will be available starting at 8 a.m. Saturday at the Papillion Public Works site at 9909 Portal Road, the same site used for clean-up days in the fall and spring.
In the release, officials asked that only trees and branches be dropped off and no other storm debris.
The dumpsite will be open from 8 a.m. until 5 p.m. Saturday and Sunday and from 6:30 a.m. to 2 p.m. Monday through Friday.
Sarpy County also announced a site in Gretna.
Council Bluffs also has a drop-off site for debris as well at the recycling center.
Bellevue's tree dump will be available through Sunday.
For residents in Lincoln, sister station KOLN has a breakdown on how to report downed trees.
Copyright 2021 WOWT. All rights reserved.