Rusty's First Alert Forecast - Heat & humidity returns today as do more storm chances the rest of the week
Published: Jun. 23, 2021 at 5:26 AM CDT
OMAHA, Neb. (WOWT) - It will be much warmer out the door this morning with temps in the 60s and 70s and a little more humidity. Temperature and dew point levels will be on the rise today as we soar well into the 90s this afternoon. Dew points will be in the 60s make for a noticeably muggier afternoon.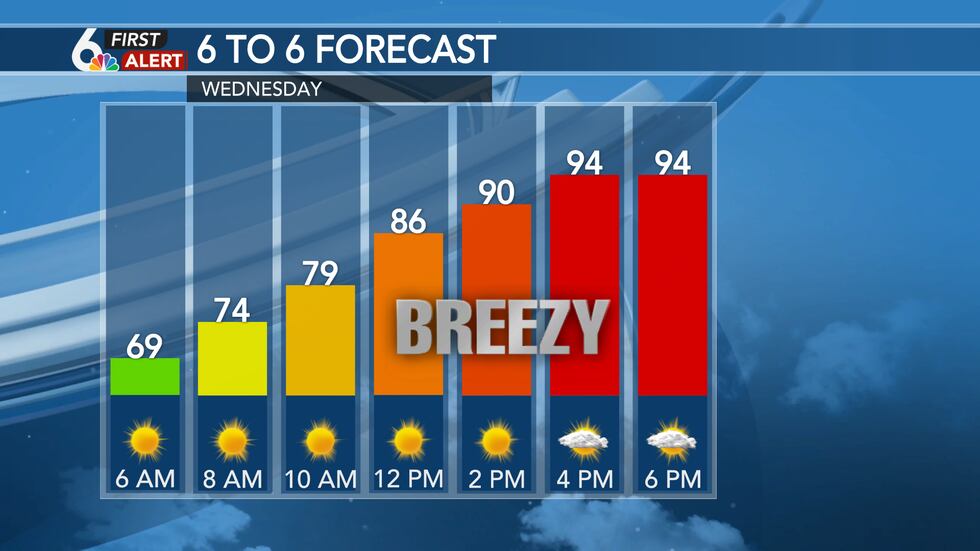 The next potential for storms will be overnight tonight after 10pm as any storms that form in Central Nebraska will move east and try to hang together. The severe threat should be low with these with an isolated stronger wind gust being the main threat.
Overnight storms will fade to showers and are likely gone no later than 8am Thursday morning. Then we'll wait for another round of storms to develop after 5pm Thursday evening. Those have the potential to be more widespread and become strong to severe when they develop. I've made Thursday a First Alert Day due to that threat and any storm's potential impact to the area.
Hail and wind would be the main concern. The tornado threat is low but not zero so we'll have to pay attention to that aspect as well. Impacts are possible to the only CWS game on the schedule Thursday night with rain & lightning delays in play.
Copyright 2021 WOWT. All rights reserved.